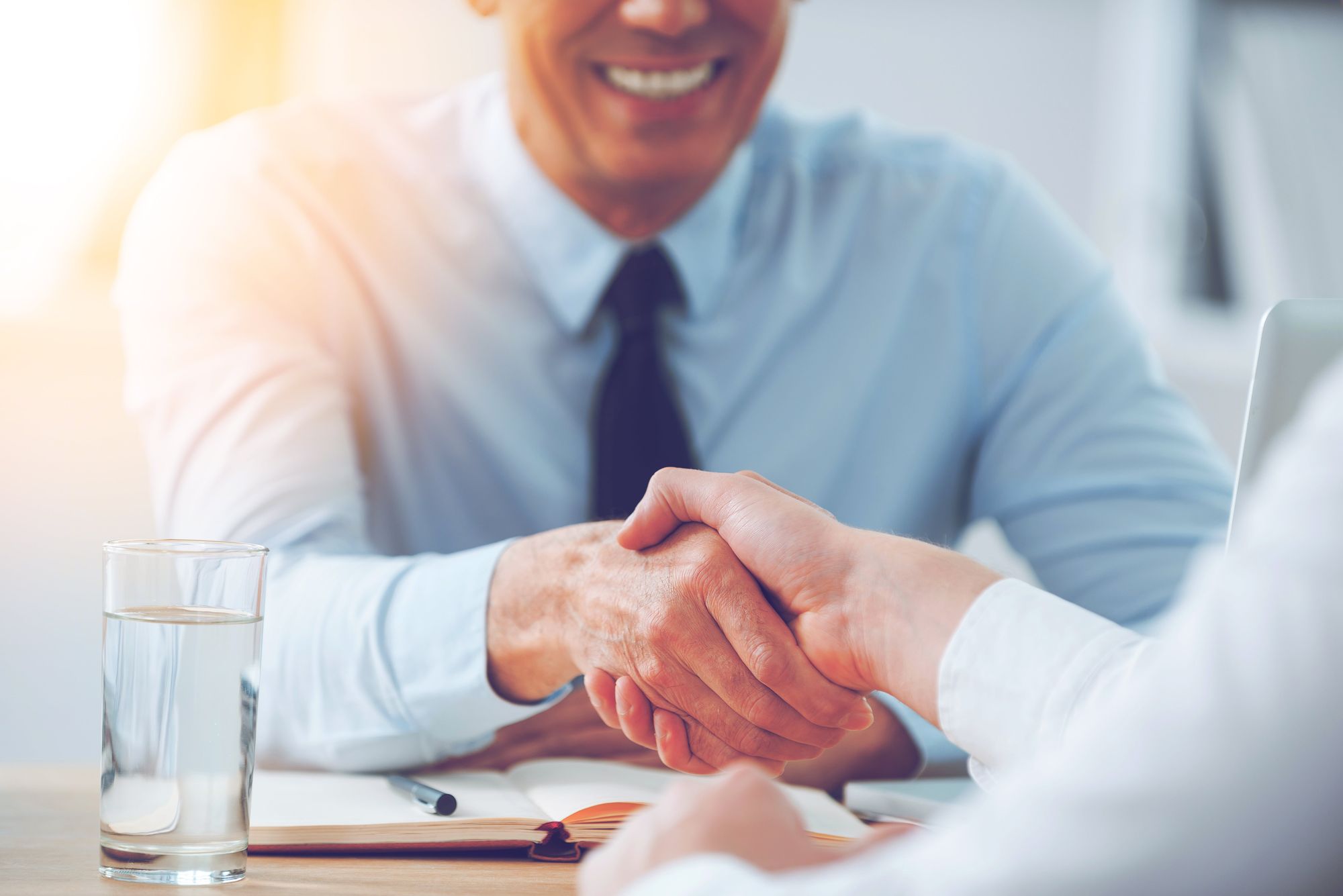 On the hunt for a new job? It's hard enough to find a job in this current market, let alone one that offers a salary high enough to help you pay the bills and afford everything you want and need. Not to mention, the majority of those decent-paying jobs usually require a long list of qualifications and years of experience before you can even get considered.
10 Best No Experience Jobs
To help you out with your job hunt, we've got a list of jobs here that pay decent money without asking for a college diploma first.
These jobs may not require any degree or prior qualification whatsoever, but before you turn your nose up on these jobs, take a good, long look. These 10 no experience jobs may actually pay way more than you think!
Online Micro Jobs
Online micro jobs are kind of like the modernized version of real-life odd jobs here and there. Decades ago, these odd jobs usually consisted of mowing someone else's lawn, pet-sitting your neighbors' dogs, or making package deliveries in your local town every weekend. Thanks to the world wide web though, micro jobs now refer to small tasks online that provide compensation every time you complete one.
One of the best examples of an online micro job is answering online surveys. All you have to do is to complete various surveys. You'll then receive a certain amount depending on the length and complexity of the questionnaires. Aside from online surveys, you can also do other micro-jobs. For example, data-entry, watching videos, and playing test games, among other small services.
LEARN MORE: THE BEST SURVEY SITES TO MAKE MONEY ONLINE
You don't even have to do online micro jobs full time to turn it into a lucrative career. Many people do this in this free time and receive a decent amount of extra income that they can use to supplement their daytime jobs. The best thing about it is that you need absolutely zero experience to get started. All you need is your phone or laptop, a stable internet connection, and a whole load of patience to do plenty of tedious, time-consuming tasks.
Online Jobs
If the last item on this list was online micro jobs, this one is about online jobs. It's basically a lot similar to doing micro jobs on the internet, minus the micro part. This means that it's much closer to having a typical full-time job – the only difference is that this one is done online.
Some of the most common online jobs include becoming an all-around virtual assistant, transcribing audio and video files, translating documents, content writing for websites, and doing bookkeeping or accounting services. Getting an online job is as easy as responding to a job posting on a freelancing website like Upwork, Freelancer.com, and PeoplePerHour. You just have to sign up on those sites, set up a credible and eye-catching profile, and apply to jobs that you like.
Of course, a degree in a related field can be essential in traditional working, but as for online, most clients won't ask you for a diploma or a certificate, which makes this perfect for those with no experience or qualification whatsoever. If they like your work and feel like you can do the job well, then that's it, you're hired. There's absolutely no need to go through the hassle of sending a resume, scheduling for an in-person interview, and having to go through hours and hours of training just to become employed.
LEARN MORE: 13 AWESOME WAYS TO MAKE MONEY ONLINE (THAT ACTUALLY WORK)
Real Estate
Ask most people what they think real estate agents do and they'd probably say something like, "handing out flyers about available houses in the area." There's a notion in society that being a real estate agent is an easy job since 'anyone' could become one without even having to graduate from college or university.
However, real estate agents are actually way more than that. To become one, you actually need to pass a 60-hour-course in order to get your license as a professional real estate agent. Two, you need to have strong entrepreneurship skills to convince people to buy from you and not from anybody else.
Being a real estate agent is really no different from being an actual businessman since you'll need to have pretty much the same skills to make a good number of sales. Don't worry – it pays off well, as a real estate agent earns an average of $49,000 annually in the US.
Ride-Hailing Services
Gone are the days that people are required to come out of the house and hail a cab manually. Nowadays, all it takes to get a cab is to pull up an app on your smartphone, select your destination, and hit a button. Just three steps and you're already on your way to wherever it is that you want to go.
Indeed, ride-hailing services are started to become more and more in-demand nowadays, thanks to the convenience and efficiency it brings to riders. When these services first started out, it was mostly part-timers who took out their cars after work and offered their cars to riders.
But now, it's becoming a whole new industry all by itself. Some are even starting to work for the most popular ride-hailing services, Lyft and Uber, full-time. The job isn't entirely a walk in the park since drivers are required to have good people skills, a decent understanding of technology, and above all else, excellent driving skills. However, they're not required to be college graduates or degree holders, nor do they need to have a minimum number of years in the labor force to be able to land the job. At an average of $35,000 a year for a typical full-time driver, beginners and those with no experience are certainly welcome to apply.
Administrative Assistant
Administrative assistant is a title given to someone who does various clerical tasks in the office. These days, that definition is getting broader and broader, thanks to changing work environments and roles. For instance, virtual assistants technically do the role of traditional administrative assistants, albeit behind the screen.
Regardless if it's the online or offline variety, being an administrative assistant is still one of the best no experience jobs for people who only have a high school diploma and want to work in an office setting. Usually, the only requirement for aspiring assistants is to take a few weeks' worth of training courses. For most employers, this is already enough.
On average, administrative assistants can earn anywhere from $35,000 to $65,000 a year. They can also easily rise in rank after just a few years in the assistant role, which means this job can be a good stepping stone for furthering your career in the corporate world.
Customer Service Representative
Many people look down on customer service jobs since they're usually the ones who have to deal with the front-end part of a business or a company. That means dealing with angry complaints, overly demanding customers, and operation mess-ups.
In all honesty, though, these people usually get paid pretty good money for the job they do. On average, a customer service representative in the United States earns about $37,000 annually or around $3,083 each month. It's definitely higher than average, especially considering the fact that the job requires absolutely no specific degree or even years of experience. Of course, having certifications in communication and at least 2 years in the same field is a plus, but even complete beginners can apply to the position.
For an entry-level position, usually, the only skills needed to get the job are good communication skills, quick-thinking, and a friendly disposition. Did we just describe your personality traits? Go search for the nearest customer service representative jobs to you now!
Telemarketer
Have you ever experienced getting a call from a stranger, only to find out that the reason for the call is that they're selling some kind of product or service to you? The people who make these calls are 'telemarketers', and their whole job revolves around that: using the telephone to market their offers to potential clients.
This kind of job is basically the same as cold-calling, the practice of calling random people on the phone out of the blue just to offer something. Employers who need telemarketers typically don't require any experience in order to get accepted to the job. Most of the time, the only skill you need to be a telemarketer is the ability to speak clearly. Of course, whether or not you'll manage to stay on the job for a long time depends on how good you are as a salesperson.
That's why, although telemarketing is one of the most common no experience jobs out there, that doesn't mean that it's not difficult. Actually, it's not for everyone, since the job involves a lot of persuasion, negotiation, and worst of all, rejections. If you can't handle being told 'no', you probably should stay away from this job. But if you like the idea of talking to clients all day long and having the chance to earn over $30,000 a year, then telemarketing may be for you.
Insurance Agent
Insurance agents are people who work for insurance companies to sell products like life insurance and health insurance to prospective clients. Depending on the specific company that they're working for, they may also offer different types of insurance plans.
Although having a college degree is recommended, you can usually become an insurance agent even with just a high school diploma and zero experience in the field. Many employers welcome fresh faces all the time. Once you're employed, you'll need to undergo training and take a basic licensure examination.
A lot of insurance agents are contractual employees and earn only a base salary plus commission. Depending on how big their client base is and what specific products they're selling, their earnings can be quite large, going as high as $50,000 a year on average.
Just like telemarketing, being an insurance agent can also be a rather difficult job, and for the exact same reasons too. Simply put, if you want to make it big in the insurance industry, you need to develop a thick skin and be able to handle rejection well.
Blogging
Last but absolutely not the least, another lucrative job that requires absolutely no college diploma or years of expertise is blogging. All you need to have to become a professional blogger is a custom domain, your own website, and the skills to create high-quality content for your audience.
HOW TO START A BLOG – A STEP BY STEP GUIDE (IT'S EASIER THAN YOU THINK)
In the past, it was much harder said than done, and it definitely was not easy to start a blog, especially if you had never tried it before. With WordPress and easy guides like the one above, starting a blog that makes money is getting easier by the day. Depending on the platform you choose, you may need to learn a bit of HTML and CSS in order to properly customize your blog (I'm not good at this, its not absolutely necessary). You may also need to read up on technical terms like SEO (Search Engine Optimization), LSI (Latent Semantic Indexing), and KGR (Keyword Golden Ratio) since you need all these to optimize your blog for search engines. Don't worry, the whole thing is a lot less intimidating than it seems and you'll learn that once you finally set up your own blog.
Do keep in mind though that not all bloggers end up making a lot of money on their blogs. Some blog for a year and don't make a single cent, so they just give up and move on the next best thing. Some of the more persistent ones, however, make $100,000 each month from their blogs. In blogging, everything's fair game and even complete newbies in the industry have a chance to make it big.
Entrepreneurship
Strictly speaking, entrepreneurship is not a job right? But let's not forget the main purpose of having a 'job'. Making money and feeling fulfilled. Entrepreneurship may be lonely and tough, but there's definitely plenty of chances to make money and feel fulfilled. There are many bumpy roads ahead should you take this course but the rewards can be astronomical.
If you want to start a business in a modern economically developed country, the access is easy, but you need vision and structure. What you don't need, however, is experience. I have made tons of money selling on Amazon, matched betting, blogging, and also in real estate, but I actually knew nothing prior to stepping into any of these businesses.
With entrepreneurship, the world is your oyster, but you better have the vision and awesome goal-setting capabilities.
Conclusion
Getting a college degree or having years of experience is certainly good for anyone's resume, but don't let the lack of qualifications deter you from getting a job. In fact, these 10 no experience jobs are proof that you can still find ways to earn money without those frills. Sometimes, you just have to show up, do the work, and thrive at it, certification or not.
Honestly, you don't always need qualifications to advance your life to the next stage. As long as you have determination, perseverance, and a will to succeed, you'll be certainly getting your dream job (and qualifications) in no time at all.