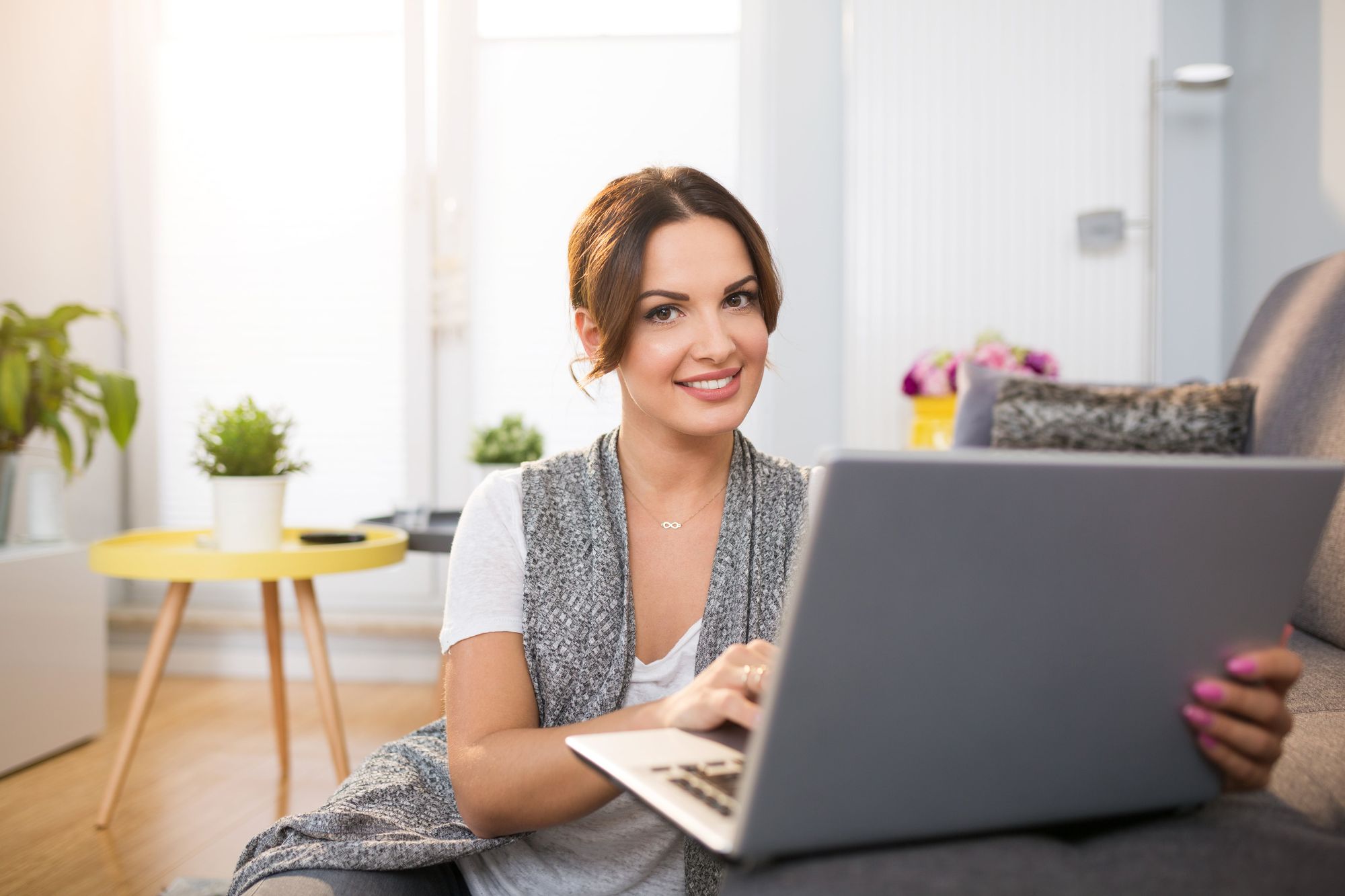 Ever wondered how to make money from home using just your computer? Is it easy? Is it hard? Expensive? Complicated? Do I need to be a computer whizz and in my 20s? Put all of your preconceived thoughts in the bin and worry not, because I have put together a summary of the best methods in 2019 on how people can boost their online income and scale it into a full-time business. Just like I did. Trust me when I say, it doesn't matter how old or young you are or what you currently know. These are not just random ideas to make money, they actually work in the real world and can make you very rich.
How To Make Money From Home
There is so much money to be made online in the present day. And the good news is, making money online means making money from home. It means that you can live life on your terms, you can start when you want and you can work from where you want, maybe it's not at home but on vacation. The ideas to make money below are very real, there are people all over the world earning online right now in abundance, but you do have to act fast. Without further ado, let's start…..
1 . Blogging
Potential for earning score 5/5
Difficulty score 3/5
Capital required 1/5
What is it blogging?
In a nutshell, blogging is recommending, advising or linking to other peoples products or services. You can write on anything you want, weekly or fortnightly. Cats, DIY, travelling, personal finance like I do. I would probably say blogging is my favourite source of income. If you want to start your own blog and find out more, how it all works and a step by step guide to get you up and running then just head over to how to start a blog in 2019. You will find everything you need there, I would definitely recommend starting a blog as a side hustle, the rewards can be exponential.
How does blogging work?
Anyone can be a 'blogger' and don't worry, it's actually very simple to set up a website using WordPress these days and it doesn't cost $1500 just to get started. In fact using the the how to start your own blog guide it's near enough free. You can blog about anything in the world. But of you're in it for the money you should make sure there is enough interest and awareness in this niche. Once you have content (blog posts) you can place links to companies in the text. You could be a health and fitness guy and have a supplement review blog. Or you could write about investing in stocks and sell a stock investing course. The world is your oyster.
How do you scale this into a business?
The scaling of this type of business can be HUGE. ASTRONOMICAL in fact. People are making $100,000+pm doing this. Yes per month. You will need to write about a lot of well structured, relevant information for your audience to engage with and you will need to gain traction. You will most likely use social media (Facebook, Pinterest, Twitter etc) and of course your best friend will be Google. You will need to learn SEO and how to rank higher on Google for your search terms. Depending on the niche, YouTube can be an excellent way of gaining traffic especially on travel. You could do videos of the over water bungalow you stayed in or the first class cabin on the airline you flew with. More traffic and more value is the key here.
What are the drawbacks?
I would say with this one it would be the amount of time you will put in initially without results, both financially and size of audience. Overall, depending on how big your website is it, you may choose to outsource some tasks, but either way it is fairly time expensive. You must be patient.
What are the advantages of running your own blog?
You get to spread your word and connect with an audience about something you are passionate about. You can make a lot of money. You can work from anywhere in the world with an internet connection and you can exit the business further down the line for a multiple of x3 yearly net profit
How much does it cost to get started?
The good thing with this model is that the main expense is time. If you're on a tight budget use BlueHost as your web host and domain and that's pretty much it. That will cost $2.95 pm.The rest is writing and getting to grips with WordPress. Further down the line an email list software such as Constant Contact is useful. Again this is not expensive at all.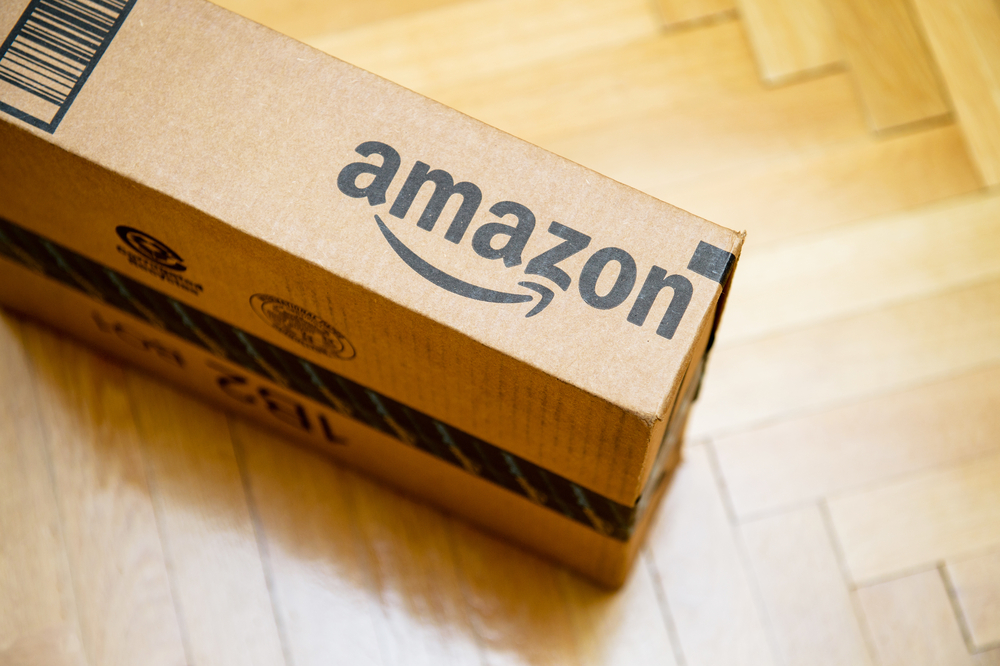 2 . Selling On Amazon FBA
Potential for earning score 5/5
Difficulty score 2/5
Capital required 3.5/5
What is Amazon FBA?
Amazon FBA stands for Fulfilled by Amazon. It means that they will store, pick and ship your items from their warehouse. You will private label (brand) your own products and sell them to Amazon's customers. They will pick, pack and ship your products to anywhere in the world, allowing for huge scalability of your business utilising their massive logistical networks and gigantic traffic source.
How does Amazon FBA work?
If you want to know how to make money fast, I would probably lean towards Amazon as its the quickest way to see a return on your money. Let's say you want to start a golf brand. You find suppliers on Alibaba, make contact and arrange for samples to be sent. Let's say that you decided on golf clubs, bags, gps tracking, golf tees, t-shirts, whatever floats your boat. You then brand them up, in this instance you could do 'GetYourGolfRight' (Sounds good aye!)
Next you make an order of say 500 golf balls, in your own branded packaging, stick some FBA labels on and send them by sea or air to an Amazon warehouse. From here your product will go live on the Amazon website and you have just leveraged the traffic source of the biggest E-com company on Earth.
You will need a solid listing, reviews, good keyword selection, great pictures and above all a very good product.
If you do these things right, then I am telling you that you can generate truck loads of money. I have personally run this style of business and have made in excess of £45,000 NET profit in a single month. I can tell you it works and it works very well. But as with all businesses there are drawbacks. Which in my opinion is often a good thing.
What are the main advantages of selling on Amazon?
It can be highly lucrative. You can make 10's of thousands in net profit a month and can sell a business for millions in a few short years. Read my success story for selling on Amazon here.
It's very time efficient. What I mean by this is, once you have say 5 products up, and they all have great listings, you can sit back and watch the ££'s or $$'s roll in. Your main job is staying in stock. Amazon will do the rest.
It's hugely scalable- more products mean more money. More marketplaces mean more money. Amazon can handle any amount you throw at them and they have the customers to deliver them to. You can grow the business as much as you want.
No staff, which means no sick pay, no overheads, no warehouses, no hassle.
Exit – A huge advantage in my opinion is that you can sell this business for multiples of 2.2-4x yearly net profits. For example, You make $15,000 a month. Which is $180,000 a year. Multiply this by x3 and you have $540,000+stock. You can walk away and you have a lump sum of $600,000 in your hand and you can start another business. Heck, maybe you even want to buy one? Websites whereby people buy and sell these kind of businesses include Empire Flippers and Flippa.
What are the drawbacks selling on Amazon?
The main issue is that it's an inventory based business model. This means that you will always need to put money back into the business to grow it. Your outgoings will be stock, vat and import duty and shipping. You will also have marketing costs if you choose to do so (I didn't). 2
You have to be ahead of the game. No stock = no money. So you made $10,000 this month? I'd suggest you put it into a larger order or aside for new products. It's probably not such a good idea to put a deposit down on a new shiny car at this stage. You must have good planning skills.
The customers are Amazon's customers, not yours. Some people argue well, if you're making X$'ss a month then who cares? May be so, but the best way would to be combine this model with your own website and generating traffic outside of Amazon. This way you can build an audience via email lists and increase your brand awareness. You could also get into retail and really grown the brand for $100,000+ a month.
How much will it cost to get started on Amazon?
It depends. It all depends on the product. You can start with $3,000, $6,000 or $20,000. It depends on how many items you order and how much they cost. I had a product that cost 75p and my first order was 1000. 18 months later the order was 21,500 units. You can start with anything but as the marketplace gets more saturated I would keep this in mind, this also hold true for any business…
If you can add something nobody else has, if you can spend more on launching or marketing, then you have a higher chance of success because the competition is not able to do this. Think how many people want to start with $1,000? And how many people are willing to start with $10,000? Where there is risk there is reward.
I'm ready to change my life where do I start?
If you are serious and want a step by step guide, benefiting from the experience of super mentors and are willing to invest in yourself. I would highly recommend the Amazing Selling Machine. A lot of the courses out there are hit and miss, but having had access to this one it really helped take my business to the next level. It's an 8 module web class with an array of useful tools and a mentor program. There isn't really a better course out there in my opinion.
3. Affiliate Marketing (Paid)
Potential for earning score 5/5
Difficulty score 4/5
Capital required 3.5/5
What is it?
It is the same process as in terms of how you monetise it, as affiliate marketing (organically). But it is also a lot different. You don't have a connection with your audience in general and usually you do not have a mailing list. You can promote anything, and a different month something else. A lot of this breed of affiliate marketers like to do lead generation as it can be quick and lucrative. They will capture leads (person's details) and sell these to say an insurance company. Each time they do this they make $40. If you can do that 50x a day, you are making big bucks. The skill is in copywriting and FB ads.
How does it work?
The model is….you create and advert and capture a customer from a specific traffic source. The traffic source may be Facebook, google ads, Instagram, Youtube or Snap chat etc. You write effective copy to get them to click the advert and usually then you will send them people that click to a landing page. The landing page is where you sell the product, service or lead. And bingo, you get your commission.

To reiterate it looks something like this…
Facebook ad —–> landing page —–> Sale ——-> Conversion = NET Profit = (your commission minus your advertising costs)
How do you scale this into a business?
Once you get a successful campaign, you can increase your budget. You may set up another campaign. This is absolutely scalable and some of the big players make hundreds of thousands of pounds a month doing this.
What are the drawbacks?
The downside is that it take's capital and a good working knowledge of FB ads (or other source). You need to also be good at copywriting or use somebody that is. The linger you don't get this right, the more money you lose.
What are the advantages?
This is much faster, requires less of a connection with your audience and can yield significant results.
Again, once you have got the formula right this method of making money is extremely lucrative.
4. Amazon Kindle Publishing Direct
Potential for earning score 3/5
Difficulty score 2/5
Capital required 1.5/5
What is it?
You have heard of Amazon kindle right? One of those iPad but smaller kinda thingies that people read books on. Well anyway, Amazon will sell your E-books, audible books and paperback books on Amazon in a similar fashion to the FBA model apart from without any inventory. All you have to do is write them….or do you?
How does it work?
Again, I have personally done this several years ago and was making $1,000 a month. It was the very start of my online business journey. I actually ended up handing the business over to a friend as my other businesses were more lucrative. What I did and what you would do is this…
Find popular categories in which to sell your book. This tool will tell you exactly how many books a day a book will sell…KDP calculator.
Create a list of books that are of interest to you, sell well, and believe you can make money from. Create a rough outline of the book with chapters, anything you specifically want included. Use a ghost writer to write your book.
Then you need a cover and you need to upload it to Amazon. You can get a cover designed on Fiver or Upwork for very cheap. I used to do them myself.
If you want to, you can choose to have your book read as an audible, again this doesn't cost much and you can go to ACX to get this done.
How can I scale this into a business?
So let's fast forward and say you now have 50 books. You make $1.50 from each version of book (kindle, paperback and audio). That's $4.50×50 = $225 a day. X 30 days a month and that's $6750 a month on autopilot.
If this is something that you are interested in you can access an awesome course, which I have used personally and literally has everything you need to be successful in this type of business. Head over to K money mastery.
What are the drawbacks?
Small profit margins and a need for good quality content. Takes a while to get all content together, will also need social proof (reviews on Amazon's website)
What are the costs to get started?
If you write the books yourself, next to nothing. If you choose to outsource, the costs are still not particularly high. Then you have covers, which are not much either. Overall this is a low startup cost and I would use your capital to buy a top course to get everything right from the start.
The advantages of a kindle business?
Once the bulk of the books are done, your books rank well in Amazon and they have reviews. It's literally on autopilot. There is nothing more to do. It's scalable, you can add as many books until your heart is content and its not inventory based so you do not have to keep reinvesting in stock.
5. Dropshipping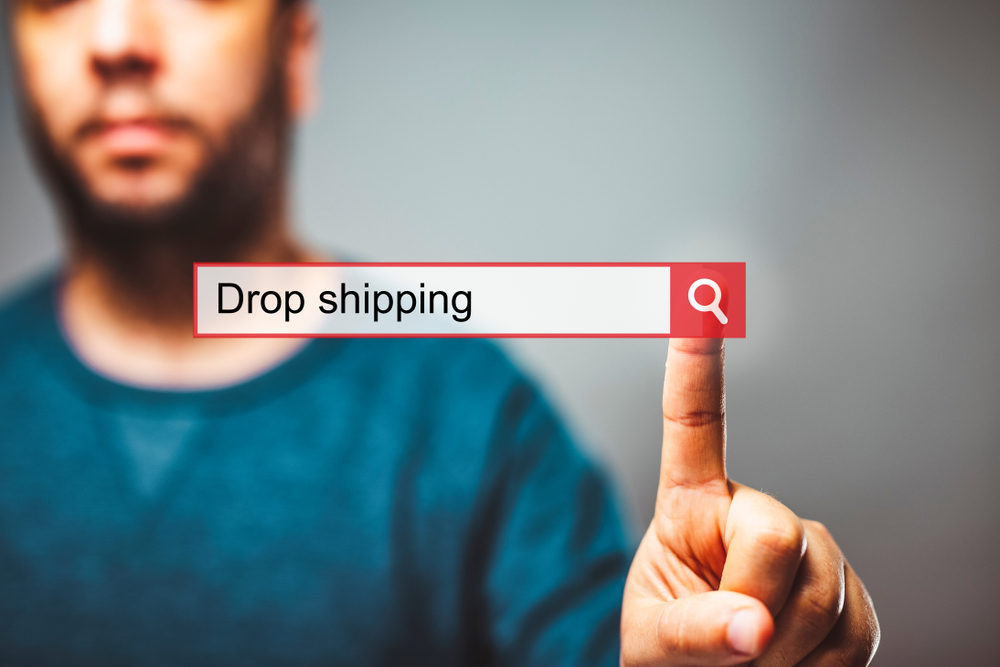 Potential for earning score 4/5
Difficulty score 3/5
Capital required 2/5
What is it?
Drop shipping is simple. You have a supplier (usually in China) and you have a customer that has come to your website (possibly via paid ads) who purchases a t-shirt. When the order is complete, an automated message will go to the supplier to ship direct to the customers address. That's the bones of it. No inventory, you're kind of the middle man.
How does it work?
As explained above a customer will order from your website. Most commonly, a drop shipper will set up a website using Shopify, as it's all geared towards E-commerce. The drop shipper will then sync Oberlo with Shopify and this will automatically connect the order from website to supplier.
The above is easy, the difficult bit is the same with all E-com or affiliate businesses. Getting the traffic. The way drop shippers have found the best method is through Facebook ads. So the overall method is, find a niche, check the products are good, use facebook ads to get people to your website. Take the net profit after the cost of product and Facebook ads.
Can I scale dropshipping into a business?
Big time. Firstly your main skill will be Facebook ads. Writing good copy to get people to click through to your website is going to be the cornerstone of your business. So once you know what you're doing here, its scale time.
There are a few ways. Once you have a profitable ad campaign you can increase your ad spend. If you are making $150 for every $100 you spend. Then spend $200, $500 or $1000 a day. You can also add more products. Or you can open another store in a different niche.
What are the drawbacks of dropshipping?
There are 2 main drawbacks, but again don't let this deter you. See it as a reason to innovate and evolve. Firstly, shipping times can be lengthy. The goods will ship direct from China and sometimes can take up to a couple of weeks. The second thing is, you need to get good at gaining traffic. You need to master your traffic source (Facebook ads) and understand the in's and out's. Target audiences, re-targeting, demographics, click through rates, conversion rates etc.
What are the costs to get started?
Your costs will pretty be your Shopify subscription fee and your Facebook ads. A few hundred quid to start I would say.
The advantages of a drop shipping business?
If you master Facebook ads, you can make very very good money. So it is lucrative, it is fast money, it is a transferable skill (Facebook ads) and perhaps the biggest advantage of all is, there is no inventory to hold.
I'm ready to change my life, where do I start?
Check out Ali Express, find your niche, sign up to Shopify and create a store, start sending traffic via Facebook. Most information in life is out there for free, it's a case of filtering through the *ahem* and piecing the best bits of info together. If they feels long and arduous, then get a course. There's a course for everything these days. You can find a thorough, premium quality course for drop shipping HERE.
6. E -Commerce
Potential for earning score 5/5
Difficulty score 3.5/5
Capital required 3.5/5
What is it?
E-commerce is pretty much the parent of several of the categories here. In general, E-commerce is a commercial transaction completed electronically on the internet. In basic terms, selling products on the internet.
How does it work?
Ok, so… You can sell your own products or you can sell others (Nike, Rolex, Pampers). Once you have a top quality premium product to sell, then E-commerce is all about traffic. Traffic, simply put is how many people view your website or your products. This is where you choose what method or combination of methods you want to use to maximise your traffic and maximise your earnings. So you could set up your own website, sell your own branded products and use google to rank your products. You could use Amazon FBA. You could dropship. You could use a Shopify store.
To get customers to their website, business owners can do SEO (search engine optimisation –organically ranking on google), Instagram influencers, Facebook ads, Google ads or leverage Amazon's own traffic with FBA.
Can I scale this into a business?
Absolutely and arguably infinitely. Whether you sell luxury watches or your own sports and health branded products. You can build and scale a company to 1000's of sales in a single day. (I hit 979 sales in one day once, how frustrating!)
What are the drawbacks?
This is a business and you will become a business owner. It's a step on from matched betting, online surveys and some of the others on the list. It's time to get serious, you will deal with cash flow problems, trademarks, suppliers, SEO, Amazon, Shopify stores etc. But don't let this deter you, it's not nearly as difficult as it sounds. I have taught many people to set up Amazon FBA businesses and they make a generous income. Believe me, some of them are certainly no braniacs!
What are the costs to get started?
They can vary greatly, but this is an inventory game. You will most likely start small and grow over time. But remember no stock means no money. You can start a drop shipping business with no money, and a general Ecom business with $3-10k.
The advantages of an Ecommerce business?
Hugely scalable, millionaire possibilities, transferable skills and the ability to exit (sell the business). This make these kinds of business a great asset. A good business will sell for x3 net annual profit. You can take this, be tax efficient and invest in other asset classes to secure your wealth for the long term.
I'm ready to change my life, where do I start?
Get a mentor who has done or is doing what you'd like to do or get a top quality course. If you like, I can certainly help, but unfortunately I'm not cheap due to lack of time, and needing serious clients only. I've spent thousands of hours of giving out free advice which has fell upon deaf ears. If you're interested in consultancy you can do it through the contact us section. As for a course, I would say the fastest E-com biz model to get going is Amazon FBA. So I'd go for The Amazing Selling Machine.
7. Matched betting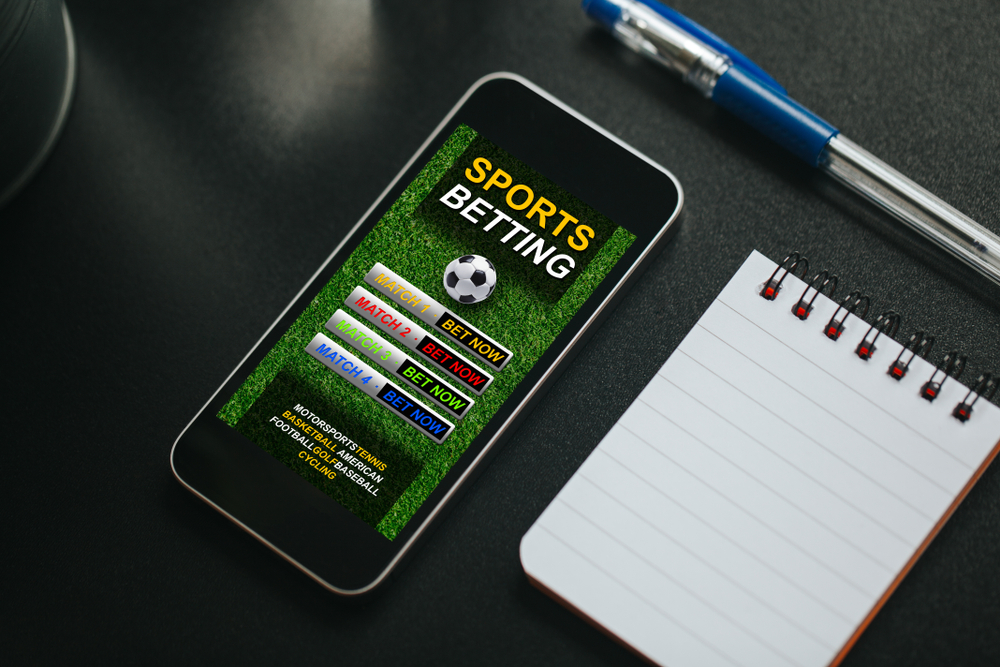 Potential for earning score 2.5/5
Difficulty score 2/5
Capital required 2/5
What is it matched betting?
Another awesome and easy way of how to make money from home is a little known thing called matched betting. Matched betting is a system that leverages 'free bets' from online bookmakers. Mainly for the UK audience due to restrictions on sports book betting. Each free bet you make, you earn risk free money and the more times you bet, the more you earn. I did this successfully for 12 months and made £13,000+. You can read that story HERE. I made most of my recurring income from football accumulators, but also made good money on horse racing too, especially on events like Cheltenham. To get up to date free bet info across all the bookies, I would recommend subscribing to Profit Accumulator. The other awesome benefit to matched betting is that winnings from 'gambling' is TAX FREE. I don't do this anymore pretty much because my goalposts have shifted. There is a lot of money to be made online, but matched betting is a great, easy, guaranteed way of making £5,000-15,000 if you keep your discipline. I would take that money and stick it into an Ecom business. From there you can earn those numbers every month.
How does risk free matched betting work?
The premise of this method is this…. We put a bet on one bookmaker (eg. Bet365) and we bet against the same bet on an exchange (Smarkets). The goal is to cancel your bet out. You will not win money. You will not lose money. You are betting for Man Utd to win, draw and lose. So what's the point? Because when the metaphorical betting dust has settled, you will be given a free bet. Perhaps a £50 free bet for example.

With the free £50 bet, this is where we make our money. You will repeat the process above, but you will use a betting calculator to work out the difference. An example would be to place £50 on a horse to win at odds of 5.00. Remember, this is a FREE bet. Now you will use real money to bet against the horse at odds of 5.2. As you can see from the screenshot of the betting calculator, the total net profit you will make is £37.84 of real money.
That's it. You rinse and repeat this process 10x a week to make £350 a week, tax free. Which is £1400 per month. Thats £200 more a month than a minimum wage job. Which costs 175 hours a month with a commute.
Can I scale this into a business?
You can most definitely consider this as a business. You will need to be disciplined and organised. Placing a set number of free bets each week. I used to do 5-7 accumulator bets a weekend, and this would net me around £300 a week. Accumulators are a bit more complex than a standard free bet but you can find out all about them over at Profit Accumulator.
In terms of what I would call true scaling, I would say no. To me true scaling means, you can x3, x5, x10 your income without x10 your own time. For example, adding an extra product on Amazon FBA is not all that difficult and requires no extra effort to make an extra £2,000 a month than it does £15,000 a month.
Scale is all about leverage. That's why people in 9-5 jobs will never enjoy financial abundance because they simply cannot ever scale their income"
What are the drawbacks?
The drawbacks are to this model are you only get paid if you make a bet. So true scaling is difficult, but not necessarily a bad thing if you're looking to add an extra £500-£1000 a month to your current income. Furthermore, you need to be disciplined. If the free bet states you get a free £50 bet at HT, make sure you get it on. Thirdly, this is risk free matched betting, not gambling. Take your £35 profit risk free and move on to the next bet. Please never gamble your winnings. None of it. Ever.
What are the costs to get started?
You will need to make your bet. So you need 'backing' money of say £50. And you need to 'lay' against the bet, maybe £150.
The advantages of a matched betting?
Simple strategy, tax free money, not hugely time intensive and no need to buy inventory or set up websites. You can be up and running in under 10mins. So go get started!
8. Online Surveys
Potential for earning – 2/5
Difficulty – 2/5
Capital – 1/5
Scalability – 2/5
What is it?
Are you looking to make money fast during your downtime? Do the words 'earning money while browsing the internet' sound good to you? Do you enjoy playing games and earning money from it? If you said 'yes' to all of these questions, you may want to try making money from home through online survey sites.
How does it work?
Online survey sites are some of the most lucrative ways to earn quick cash online. One of the most popular for example is Swagbucks. You can create a profile on the site and accomplish surveys you're qualified for. In return, the site will pay you a specific amount based on the complexity and length of the survey. Each survey takes anywhere from 5 to 60 minutes and can pay you a dollar up to tens of dollars.
Not to mention, some online survey sites offer more than online surveys. Some offer rewards and cash in exchange for finishing random tasks, playing various games, completing offers, and even referring friends to the site.
What are the advantages of online survey sites?
The main advantage of doing online surveys is that it takes almost no skill and no money in order to start. Unlike selling your photos online, for example, you just need to be qualified for the tests, have a basic comprehension of the questionnaires, and be active enough to take as many surveys, fulfil as many tasks, play as many games, and browse as many sites as you can.
What are the drawbacks?
Starting with online survey sites is certainly easy, but unfortunately, there isn't much money to be made with them.
Realistically, you may be able to get 'beer money' or at least enough cash to pay your bills with these sites. But if you're looking for something to exchange your day job income with, it's probably not going to happen with online survey sites.
What are the costs to get started?
The good thing is that it doesn't cost anything at all to sign up for online survey sites. All you have to do is create a profile and you're done!
Take note: if you come across an online survey site that asks you to pay money just to sign up for the sate, better stay away. It's most likely a scam, as no legitimate online survey site will charge you for signing up.
Can I scale this into a business?
Short answer: no. Long answer: probably not, but you can earn enough passive income if you get a lot of referrals. Referrals are the members that signed up on the site because of you. Most online survey sites give bonuses for each referral. Some even give you a percentage of the referral's monthly earnings.
I'm ready to change my life, where do I start?
Start off by signing up for one or two online survey sites such as Survey Junkie or Swagbucks. The more sites you sign up for, the higher your income potential will be.
9. Freelancing
Potential for earning – 3.5/5
Difficulty – 3.5/5
Capital – 2/5
Scalability – 3/5
What is it?
Do you like the idea of being your own boss? No one to give you orders, no one to ask why you're late even though they knew the traffic was super heavy this morning, or deny your request to attend your cousin's wedding next week. What about choosing what to do in your own time? This means being able to take holidays whenever you want, without having to worry about the remaining number of paid leaves you have. Welcome to the world of online freelancing.
How does it work?
Online freelancing isn't actually a specific job – it's a job description and title all in itself. Being a freelancer could mean anything from being a photographer, a writer, or a digital artist. The only necessary requirement to be classified as a 'freelancer' is that you have no specific employer. And being an online freelancer means that you get to do your bossless job online.
What are the advantages of freelancing?
The advantages of freelancing are many and varied. For the most part, though, plenty of freelancers enjoy their job simply for the freedom it gives and the ability to do something they truly enjoy whilst getting paid at the same time.
As mentioned above, freelancers have no boss. They're also free to choose their own time, so no real schedules either. Online freelancers even have the added benefit of not having to dress up to go to work, or apply make-up, or bear the heavy city traffic every morning and every evening.
What are the drawbacks?
There's only one real downside to becoming a freelancer, and for a lot of people, it's a huge one.
While employees can just sit back and relax at the end of every month, freelancers have no choice but to treat their jobs as their own business, where they are the sole proprietor. This means that they have to file their own taxes and take out their own insurance and retirement plans. The responsibility alone is enough to turn off many people from freelancing.
What are the costs to get started?
Depending on what you choose to freelance in, it could take you $0 to get started or even hundreds or thousands of pounds. Writers, for example, tend to not need much, if any, start-up cost when freelancing. Meanwhile, artists have to pay for their art software, musicians have to pay for their audio software, and photographers have to pay for their editing software and equipment. Other types of freelancers also have their own costs associated with their respective jobs.
Can I scale this into a business?
When you're a freelancer, you control all your time, and in addition, your income as well. Scaling this type of business means outsourcing or using a team. It may be a team of writers, graphic designers, translators. But yes this is definitely scalable.
I'm ready to change my life where do I start?
Start by checking out online sites for the type of service that you want to offer! If you haven't thought of a more specific niche, though, you might want to browse around for some inspiration first. Two of the most popular freelancing sites at the moment are Upwork and Fiver.
For an in-depth personal account of how freelance writer Diana earns money online, then check out How I Make £2,000 per Month Writing Articles from Home (And How You Can Too).
10. Digital courses
Potential for earning – 5/5
Difficulty – 5/5
Capital – 4/5
Scalability – 5/5
What is it?
Are you extremely skilled in or knowledgeable about something? Do you have something to share with the world? Do you think you have the qualifications and the experience needed to teach other people about what you excel in? If yes, you might be the perfect person to create digital courses online.
How does it work?
Digital courses refer to online lessons that are basically just like your typical college or uni lectures. These courses can teach a variety of knowledge and skills, from basic to intermediate, similar to how students learn in a brick-and-mortar school.
If you want to earn money online with digital courses, you have to either find what you yourself are skilled in or find someone who's skilled in whatever it is that you want to market to people. You will then have to pace the lessons accordingly and present them in bite-sized information that can be easily digested by the students of your course.
What are the advantages of a digital course business?
Creating a digital course is pretty much like writing an educational book. Write it once and you can just sit back and watch the earnings roll in. You may have to revise some of the information in the future, but it's basically just a one-time effort, forever pay-off kind of thing and it's hugely scalable. Online courses can reap some serious financial benefits.
Plus, when done right, your clients may even want another course from you in the future, which, for you, translates into another chance to not just show off your skill, but also to earn money online.
What are the drawbacks?
Not all digital courses are created equal. Some are definitely useful, which makes them worth the clients' money. Some, on the other hand, are less than stellar which makes them garner a lot of complaints and even refund requests from dissatisfied customers. Be careful when creating digital courses, as you'd never want to face the wrath of an angry public online. So I would say that the downfalls are reputation and time and effort of setting up and launching the course.
What are the costs to get started?
Unfortunately, since digital courses can cover a whole range of topics, it's hard to pinpoint how much it costs to get started either.
For example, super complicated topics involving STEM topics may need additional software that also comes with a cost. Meanwhile, topics like "how to make money" don't have to cost as much since you'll only need experience, qualifications, good explanations, and interesting motivational stories, in order to create a fulfilling digital course.
Can I scale this into a business?
Creating digital courses is a completely scalable business. Once you start earning money online from one, two, three courses, you can start outsourcing their entire production process in order to be able to sell more and earn more in a shorter period of time.
I'm ready to change my life, where do I start?
Start by brainstorming on the different niches that you're interested in. If you can, try to create a mock outline of your chosen topic, too! Again, if this is something you're very interested in, try and find a mentor that has been there and done it. Not a charlatan mind, don't buy into this fake it 'til you make it crap. If you know what you want to do, a great platform to build your course online is called Teachable.
11. Sell your photos (Shutterstock)
Potential for earning – 5/5
Difficulty – 4/5
Capital – 4/5
Scalability – 4/5
What is it?
Do you like taking pictures? Have you always been the photographer among your group of friends? Do you have the 'eye' for good angles, good lighting, and good shots? If yes, then that's great news. You can make good money online by selling your photos.
How does it work?
Selling your photos online involves taking pictures, uploading them, and either selling them directly to interested buyers and clients or putting them up on a photo website. These websites make them available for sale to whoever has the money to afford them. In turn, the websites pay the photographers royalties for every photo sold.
There are many websites to choose from, but one of the most prominent online photo sites is Shutterstock. The website has been around for about a decade now and offers attractive pricing options for its millions of users, who rely on Shutterstock for high-quality stock photos.
What are the advantages of Shutterstock business?
Shutterstock is fairly inexpensive for consumers, which means they're most likely to join this subscription plan instead of other online photo agencies.
For contributors like you, if you're planning to sell your photos on this website, the payout is pretty straightforward. Shutterstock pays 25 cents for every download your photo gets. Once you reach your first 2,000 downloads or $500 in earnings, this increases to 33 cents, then 36 cents when you reach $3000, and finally 38 cents if you reach $10,000 earnings.
If you take a lot of good photos, it could be quite easy for you to earn decent money from Shutterstock fairly quickly.
What are the drawbacks?
There are two main drawbacks to selling your photos on a photo website like Shutterstock.
One, it might take a while for you to start earning some good money on these websites, especially since you're literally earning cents per downloaded photo. Depending on the quality of your photos and the number of photos you've uploaded to the site, your earnings could also vary greatly.
Two, uploading your photos to a stock photo website or any photo site for that matter is a surefire way of letting go of your photos' rights. This means you have little to no control over where your photos are going to appear.
What are the costs to get started?
If you're a hobbyist who has been doing this for a while, it doesn't have to cost much to get into a photography business, especially if you already have the gear.
Unfortunately for those who are merely interested and don't have the equipment yet, the costs could be pretty steep at first. Here are some of the things that you might need if you want to earn money online by selling your photos:
Camera equipment. Initial camera equipment typically includes the camera itself, usually digital single-lens reflex (DSLR) or mirrorless cameras, additional lenses, tripods, memory cards, and battery packs. This initial set alone can cost $1000 and above, depending on your choice of camera. Once you get further into your business, you can also add lighting equipment to make your photos turn out better, which could add more costs for you.
Editing software. A huge chunk of the job for the average photographer is post-processing. And if you're serious about your job, you're going to need editing software that is powerful and feature-filled, something that not a lot of free programs can provide. Adobe's Creative Cloud, for example, costs $10 a month or $120 a year.
External drive. Photos, especially high-resolution ones, can be pretty massive in terms of file size. You'll be running out of drive space before you know it. Plus, since your photos mean pretty much everything in your business, it's best to have an external drive where you can store backups. Good external drives that are 1TB or bigger cost at least $100, so you have to factor this into your costing too.
Can I scale this into a business?
It's certainly possible to scale this type of work into a business, just not in Shutterstock. It would be very hard to earn a full-time income simply from stock photo sites, in general. If you would like to sell your photos as a full-time business, the best thing to do would be to host your own website and sell your photos on there directly.
I'm ready to change my life, where do I start?
Excited to start earning money just by selling photos? You can start by simply signing up for a profile on Shutterstock. And if you do get a particularly unique and charming shot, be sure to upload it for the world to see!
How To Make Money From Home – Wrap Up
All of methods of making money from home 100% work. The key to financial success is not IQ, academic intelligence or what grade you got in Science when you was 16. It is about FOCUS, RESILIENCE and PERSEVERANCE. Pick one of these, commit to it every day for 12 months and you will be surprised at how good you get. If you get very good at any one of these, you will make a lot of money. So what are you waiting for? Make a start