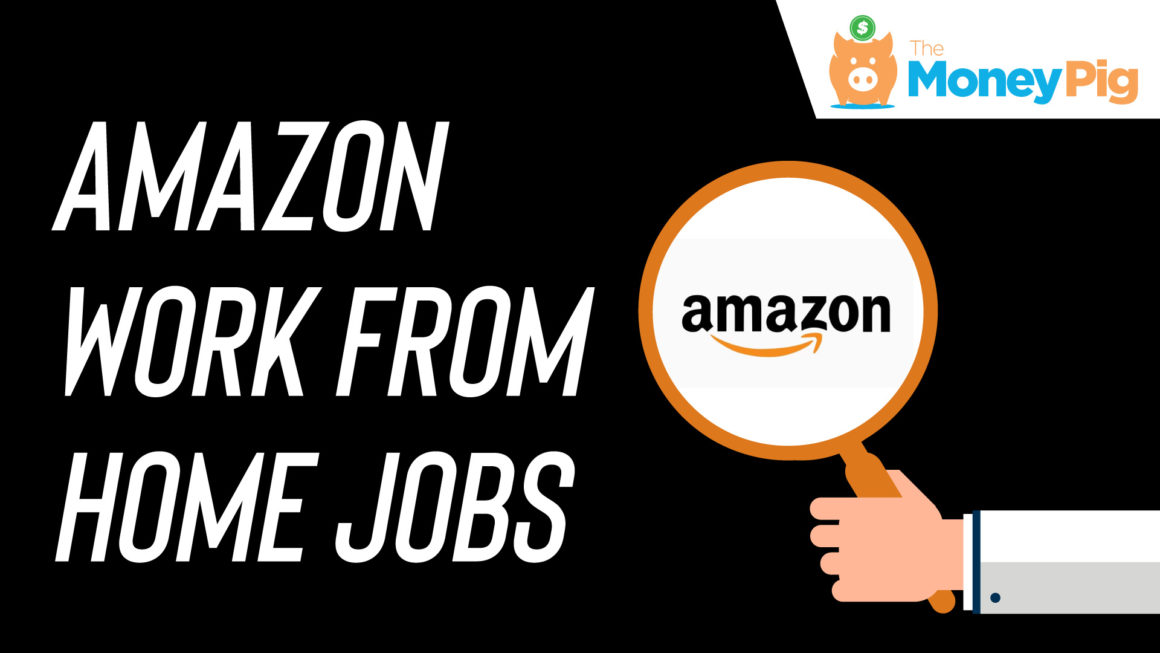 When you hear "Amazon", you'll mostly think about the ecommerce website and the endless array of merchandise sold on the platform. But Amazon offers more than just the vast assortment of products.
Did you know you can earn money through Amazon's work from home jobs? Amazon offers cash-paying tasks you can complete at the comfort of your home. With just your skills, a computer, and a stable internet connection, you can make a decent amount of money through the Amazon platform.
Here are Amazon work from home jobs to consider doing full-time or part-time:
1. Amazon Customer Service Associates
Amazon offers full-time positions as Customer Service Associate to people living in more than 130 locations in over 40 countries. As part of the Virtual Customer Service team, you'll enjoy the flexibility and convenience of being employed without leaving the house.
As an Associate, your main tasks may include moderating customer reviews, responding to chat queries, answering customer questions, taking phone calls, and replying to emails. You may also be required to assist customers in setting up Echo, to locate a package, to return an item, or to help a delivery driver get the package to the right customer on time.
You must have at least a year of experience working as a customer service associate to apply to this Amazon work from home job. You also need a fast and stable internet connection, a working knowledge of MS Office applications, and familiarity with using chat technologies and doing online shopping and research. Positions are available both for part-time and full-time workers.
The openings are usually seasonal, but you may chance upon permanent positions that will give you a stable income source.
Although most openings are for customer service positions, there are also home-based opportunities for more technical positions like cloud tech account managers, technical trainers, application architect, and software development engineers.
For a full list of available virtual jobs in your area, head to Amazon Jobs and look for the position suited to your skills.
2. Amazon MTurk
Amazon Mechanical Turk (MTurk) is a crowdsourcing platform where individuals and businesses can outsource tasks and certain processes to people who can work on them over the internet. Jobs range from something as simple as data validation and data entry to more complicated assignments like research and survey participation.
By breaking down time-consuming and often recurring tasks into more manageable sizes called microtasks, businesses can save time and resources by outsourcing them. Workers, on the other hand, can earn money working from the comfort of their homes. It's a win-win situation for everyone in this ecosystem.
Businesses post Human Intelligence Tasks (HITs) on the platform which workers can choose to accomplish. Many of these tasks don't require specialized skills to complete. The time needed to complete the tasks and the pay for each one varies per client.
Since microtasks come from bigger chunks of work, expect a low pay from finishing them. Despite this drawback, people still work on MTurk because of its flexibility. Unlike other online jobs that require a schedule, most tasks on MTurk don't have this kind of restriction. Microtasks can be completed in a few minutes to an hour, making them very convenient to work on.
Audio transcriptions can be done in a minute and multiple surveys can be answered within an hour; most of the HITs can be done in your free time. You can do a microtask on your lunch break, during a TV commercial, or while you wait for your coffee to be served.
You won't probably be able to rely on MTurk as your primary source of income, but it's a good platform where you can earn cash during idle times. Consider this Amazon work from home job to boost earnings from your full-time or part-time work.
To get started, register on the Amazon MTurk platform and create a worker account.
3. Amazon FBA
FBA stands for 'Fulfilment by Amazon' and it lets you sell merchandise online without worrying about storage and shipping. Amazon will pick your products, store them in designated fulfilment centres, and ship the merchandise to your customers. Customer service and processing of product returns are also handled by Amazon.
Your business can also take advantage of the privileges Amazon Prime members get like the free two-day shipping service. Eligible products will be displayed with the Prime logo on the Amazon website, so customers will know that the merchandise is qualified for free delivery.
In exchange for all these benefits, Amazon will charge you storage and fulfilment fees. Selling fees for posting on the Amazon website and other service charges may also apply.
Amazon FBA is a simple, cost-efficient, and scalable way to grow your business. Even without a warehouse for your inventory, you can sell to customers wherever Amazon's delivery service can reach.
READ MORE: HOW I MADE $40,000+ IN ONE MONTH VIA AMAZON FBA
Here are some tips that will help you be a more successful FBA partner:
Amazon will only handle the logistics part and it's your decision which products to sell. Select those that quickly sell to minimize storage fees.
Regularly check your inventory levels to ensure your merchandise is always in stock. It's not the responsibility of Amazon to remind you of low supply levels.
Custom products are harder to sell, so you must market them heavily. It's easier to promote and sell in-demand and branded items.
Amazon sells over 350 million products on the website, so make sure your merchandise can be easily found. Use social media platforms or a website to promote your products better.
If you're just starting, get a feel of what's hot in the market by scouting competitors. Look at their estimated sales, their seller ranking, customer reviews, and pricing.
Start with a few products first until you get the hang of the process.
Bundle products and offer a unique proposition that your competitors don't. For example, you can bundle a sports bottle with a face towel to make your offers stand out.
Learn how to use SEO so you can appear more often on search results.
From the comfort of your home, you can manage and track orders online using a single inventory database. You won't have to contact a lot of logistics providers to get your product across to customers.
4. Amazon MCF
Another avenue to pursue your online selling business is the Amazon MCF or Multi-Channel Fulfilment. This is the same as FBA except for the benefit of posting your products on the Amazon website.
MCF is useful if you want to sell your merchandise on your website, social media page, and other non-Amazon sales channels. Amazon will still pick, pack, and ship your products just like in FBA, but you won't benefit from Prime and 24/7 customer service given to FBA customers.
The fee structure for this Amazon work from home job is different from FBA. Shipping single packages with MCF is costlier, but it becomes cheaper when you're shipping more than 5 units of your product.
You can connect popular e-commerce platforms like Shopify and WooCommerce with Amazon MCF to better track your orders. Amazon also has the Amazon Marketplace Web Service (Amazon MWS) API you can use to integrate the inventory system to your website.
Some people use both MCF and FBA to maximize customer exposure. Orders on Amazon are shipped through FBA, while the same items displayed on other channels are delivered through MCF.
5. Merch by Amazon
Do you have a design idea you believe will sell when printed? Merch by Amazon helps you sell your artwork to customers worldwide without any upfront cost on your end. Your design can be printed on t-shirts, hoodies, or PopSockets, and will be sold on the Amazon website.
To get started, all you need to do is upload your artwork, choose a product where you want it printed, and add a product description. Amazon will take care of posting your merchandise on the website, along with its production, shipping, and customer service. All merchandise sold through this program is qualified for Prime Shipping.
You'll earn royalty fees for every product sold you designed. Without holding any inventory of the item or putting in money to invest in the business, you can sell products using only your art skills.
Since the program makes it easy for anyone to make money without upfront investment, it received an overwhelming response from interested participants. Amazon is now filtering candidates through an invite-only application system. Your submission will be queued, and Amazon will contact you if there's a new opening that will suit your target market.
You may not immediately get the spot, but it's worth a try to submit your ideas to this program. Register to their invite-only program but don't expect a response right away.
6. Kindle Direct Publishing
This Amazon work from home job lets you publish your e-book and sell it to millions of Kindle users worldwide through the Kindle Direct Publishing (KDP) program. KDP lets you create your e-book in minutes and have it available online within 48 hours. For paperback format, you'll benefit from 100% availability since it's printed on-demand.
Publishing is free, and you can get as much as 70% royalty fee for every sale you make to millions of Amazon customers. The rest of the profits go to Amazon for using their platform to sell your work. You can enrol your e-book in KDP Select to earn more from Kindle Owners' Lending Library and Kindle Unlimited programs.
You don't have to be an experienced or awarded writer to publish a book that can be read by millions. But before you publish or even write your manuscript, make sure you meet the quality and content guidelines set by Amazon.
You're in control of what you publish, and you have full rights to your work. You also decide the price of your work.
If your objective is to rake in profits, you can't write on just about any topic that pops to mind. You must research your target category and study the competition in that niche.
Here are tips that can help you compete better with thousands of KDP writers:
Look for books in the same genre. If you can't find any or if there are only a few books in the chosen niche, it's likelier that there are fewer readers interested in that category. Choose another niche with more readership.

Assess the level of competition in that category. Look at the bestselling e-books under that niche and check the top 20 books on the list. Find their best seller rank. The higher the ranking, the greater the sales, although this also means the niche is much more competitive. You would want to select a niche that sits in the middle that ranks around 1,000 to 3,000.

Select a category where you think you have a better chance of being in the top three books in terms of readership.

Choose a memorable title and a brief but descriptive subtitle for your cover. Write everything that comes to mind before you review and eliminate which of them you think won't work.

Get a standout cover that can show your title legibly.

Write a book description that will hook potential readers.
Amazon provides numerous video tutorials and a deep knowledge base that can help jumpstart your career as a writer. KDP also offers formatting tools like Kindle Create which helps convert your manuscript into the perfect Kindle e-book, complete with an active table of contents and stylized chapter titles. There's also the Cover Creator that lets you choose the image to be used on the paperback format of your work.
READ MORE: HOW TO MAKE MONEY FROM HOME
7. Amazon Handmade
Looking for a place to sell your handicrafts? Amazon Handmade can help you reach a wider audience for your handcrafted products. It's Amazon's answer to Etsy's and eBay's artisan marketplace.
Accessories, clothing, handbags, jewellery, shoes, stationery, and toys are some of the product categories allowed to be sold on Handmade. Electronics, digital and downloadable products, and food items aren't allowed on the platform.
If your merchandise can't be categorized under those listed by Amazon, it means it can't be sold through Handmade. You can try posting it on other Amazon stores designed to handle specific product categories.
Amazon strictly assesses applicants for the Handmade program. They make sure that the products presented are 100% made, altered, or assembled by hand from raw materials and not from a kit.
Setting up your online shop and posting your products on the Handmade platform is free of charge. Amazon will just deduct 15% from every sale you make in addition to a referral fee.
The high commission rate of Handmade may probably deter you from listing your products on the platform, especially if you're familiar with Etsy's friendlier fees. But if you consider the massive customer base and the more prominent name of Amazon, you can easily disregard the deductions.
This is your chance to show the world what your hands can do. Fill up the Artisan Application form now and start selling your homemade wonders.
8. Amazon Associates
Creating a blog and putting affiliate links in the content can create a passive income, especially if you're generating heavy traffic on your site. With Amazon Associates, you can earn commissions for every successful sale, registration, or subscription you make through website referrals.
You can earn as much as 10% on commissions for every successful sales conversion. Rates vary depending on the product category or service you advertise.
You can choose which product to promote on your website from the millions of merchandise available on Amazon. Amazon provides linking tools that make it easy to advertise products on your site.
Affiliate links and ads can be displayed on your page through various formats. They can be presented as an image, a text link, a combination of text and image, or a stylish banner that will fit your content or website theme.
Now you have another reason to start a blog aside from using it as an outlet or a creative medium. Sign up to the program for free and monetize your blog for extra money.
9. Amazon Influencer
The Amazon Influencer program lets you have your own page where you can promote and recommend products to your followers. Links to the products promoted can be added to your YouTube videos or Instagram photos for a quicker referral.
The program works like the Amazon Associates program, except that you're using a more interactive approach to promote Amazon merchandise than the usual content hyperlink. Commissions are given when customers purchase the products promoted on your page.
Existing influencers on YouTube, Facebook, Instagram, and other popular social media platforms are qualified for this program. Amazon will assess the number of your followers and other metrics to determine the engagement level with your audience.
Amazon Influencer can be used together with Associates to boost traffic and further increase lead generation.
Amazon Work From Home Jobs Summary
Amazon's work from home jobs provides convenience to people looking for jobs without having to leave home. This is the ideal setup for full-time parents who can't leave their children under the care of others.
Some of the tasks discussed can be completed in minutes while some need days to accomplish. It's up to you which task to work on or disregard.
There are numerous Amazon jobs from home to select on the platform. Profits and earnings may not be as high as the usual office work, but there's the possibility of making more after you've built a strong customer base.
Check the Amazon website now and start looking for Amazon work from home jobs you can completely commit to during your free time.