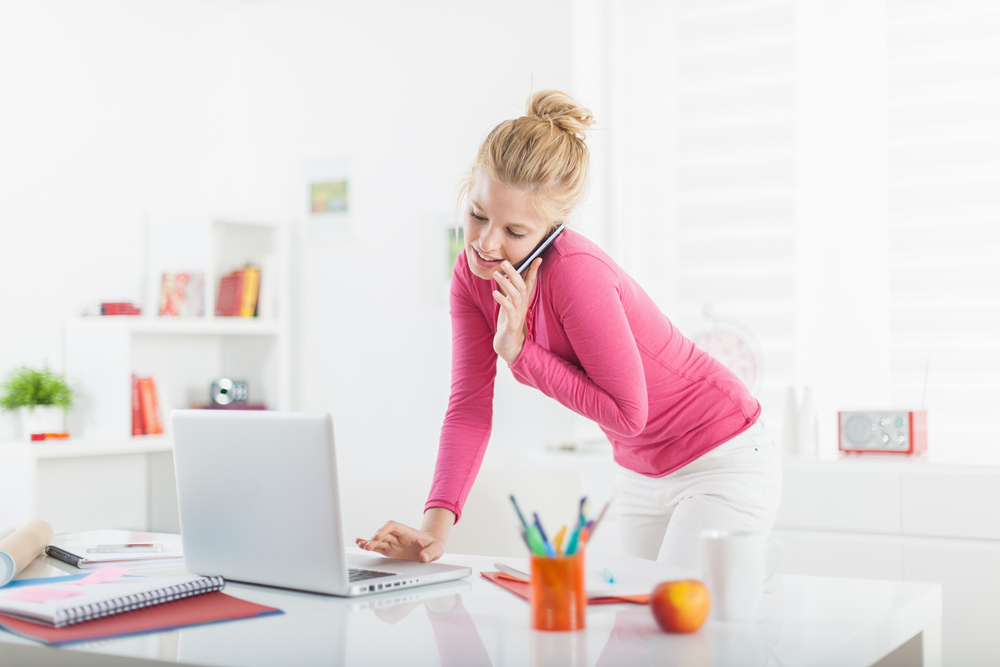 Self Employed Job Ideas
Are you tired of working a 9-5 schedule every day? It's not easy living the daily grind, but for many people, it's pretty much impossible to get out of the rat race. After all, money must be earned, as those bills aren't going to pay themselves. Here are 15 self employed jobs for those who are looking forward to becoming their own boss!
1. Content Creation
There's no shortage of content on the internet, be it in video format or text format. One of the most popular self employed jobs these days includes content creation, which covers everything from YouTube vlogs to Tiktok videos to regular text-based blogs. Those who have succeeded in their specific niches are often called 'influencers', thanks to their hundreds of thousands, or even millions, of followers across their social media accounts.
YouTube vloggers are especially prominent in this influencer era since more and more people are starting to tune into YouTube channels for entertainment instead of traditional television. Felix Kjellberg, a popular YouTuber who goes by Pewdiepie, earns roughly $8 million a month thanks to his channel.
Bloggers who still write on traditional text-based blogs are also still rising in numbers. Currently, there are over 600 million blogs on the internet. However, only a small percentage of this is actually earning enough to be treated as full-time works, so don't get your hopes up too much.
2. Freelancing
Freelancing is now a very lucrative career, thanks to the internet. Gone are the days when freelancers had to go weeks without landing another gig; these days, applying to a new gig is as easy as clicking a button, especially with online websites created for this very purpose such as Fiverr, Upwork, and Freelancer.
Can't think of anything you can do? Almost every marketable skill has its own place in these freelancing websites. You can do writing, translation, accounting, transcription, web development, PA work, data entry and hundreds of other self employed jobs at any given time.
Actually, everything on this list is a freelancing gig, except done full-time. With freelancing, you don't have to do just one thing at one time. You can be a blogger, a motivational speaker, and a real estate agent all at once and nobody in the freelancing world will bat an eye.
3. Consulting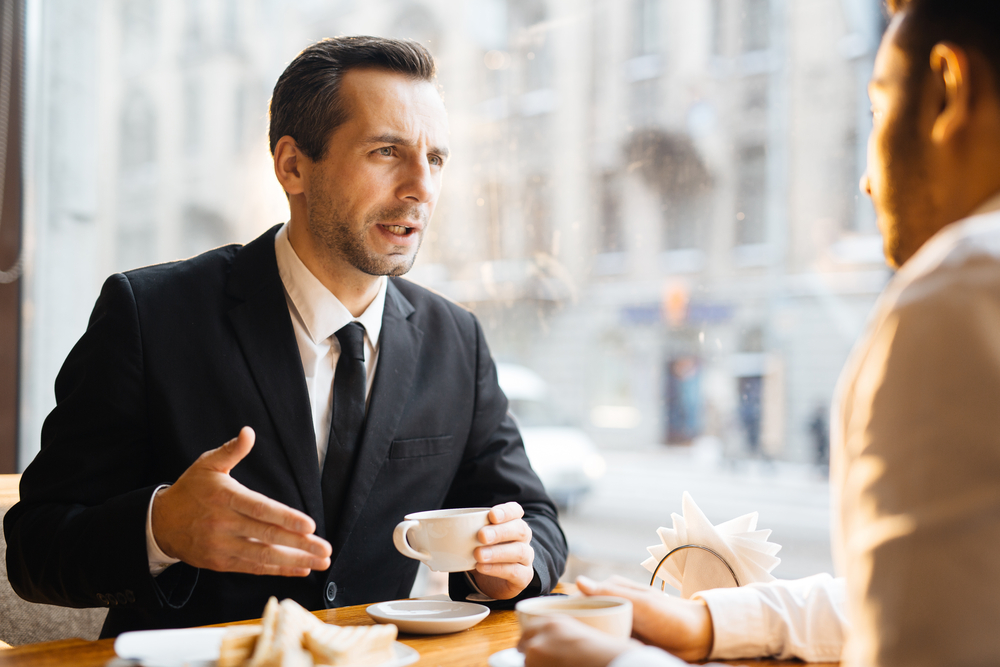 Just a few decades ago, not a lot of people would consider a consulting job. But nowadays, there are consultants for pretty much everything. In fact, you don't even have to be an expert in your field; you just have to know more than your clients.
For example, a millennial in her mid-20s can easily become a social media consultant for a business – if the said business was run by a middle-aged couple who has no knowledge of social media whatsoever. Hiring a consultant, in this case, would be vital for the company for maintaining a strong online presence.
The important thing to remember as a consultant is that you'll always have to stay on top of your niche in order to effectively help your clients take their businesses to the next level. This requires constant growth and development especially in your chosen niche, so always keep that in mind.
4. Web Design
Everyone and their grandmother is starting their own website these days. Mainly because starting your own website is so easy.
But making it look presentable and functional to your audience still requires some technical knowledge and skills that not everyone has. Plus, as a website designer you will be familiar with all platforms, WordPress, Shopify, Squarespace, Wix, PHP etc.
HOW TO START A BLOG IN 2020 (STEP-BY-STEP)
That's why it's not a surprise to know that self-employed web designers are starting to increase in numbers and that they can get paid quite well for it. On average, they can earn anywhere from $50,000 to $100,000 a year, depending on how fast they work and how much they charge for their services. Obviously, those who have other skills that are related to this line of work can charge higher.
However, it's important to note that many do have to deal with pretty much the entire process of starting a new website from scratch, so it's not exactly a walk in the park. If you do have the skillset, Upwork is a great place to sell your services.
5. Online Shop – Ecommerce
We're already in the digital age which means that it's only natural that everything is quickly moving towards the digital world, including brick-and-mortar stores.
More and more online shops have been opening up recently, and not just big-name companies too. Even small-time individuals are free to open their own online shops nowadays. If you have the expertise and the budget, you can always start your own eCommerce website, but if not, there are plenty of websites out there dedicated specifically to online stores. There's Etsy for mostly creative work and eBay and Shopify for general categories, for example. You can sell pretty much anything you want on these sites, in exchange for a small percentage of your sales and the promise to abide by their terms and conditions.
And of course, Amazon FBA. I personally have sold millions of dollars worth of product via Amazon FBA all from the comfort of my own home. You can check that story out below:
HOW I MADE £47,273 (NET PROFIT) IN JANUARY 2019 SELLING ON AMAZON
6. Software Development
And speaking of software development, if you have some knowledge of coding, you can also become a self employed software developer. These days, freelance developers can earn anywhere from $40-$90 an hour, or an average of $118,000 a year. The job entails a high degree of coding skills though, as well as other related soft skills. For example, freelance developers regularly have to deal with demanding clients, unreasonable deadlines, and no additional benefits aside from their base pay.
Interested but don't know where to start? Luckily, there are tons of available resources online where you can learn coding for free. Websites such as Codeacademy, Free Code Camp, Code.org, and Codeasy.net are all open to beginners who want to dip their feet into coding. These days, anyone can start learning code, no matter how old you are. Even kids as young as 5 years old are being encouraged to start coding, thanks to websites aimed specifically at kids like Code Avengers.
7. Childcare
Believe it or not, childcare is such a lucrative industry that many people are starting to do it full-time. With double-income families starting to become the norm, the need to have someone look after the kids is increasing as well. This is most definitely one of the most fulfilling and nurturing self employed jobs on the list.
If you're a stay-at-home parent, you can easily earn a full-time income by allowing other parents to drop off their children at your place while they're away for work. Your job consists of taking care of the kids, making sure that they're eating well, and keeping them clean and orderly at all times. As for your schedule, it's usually from 9AM to 5PM, or basically just a regular working day.
If you want to take care of more than one or two children for extra income, you can also just open up a daycare at your own home, though that does require some licenses to operate.
8. ESL Teaching
In a highly interconnected world, it's important to learn how to communicate with other people in a language that many would understand – like English, for example. 20% of the world's population speaks English, and that number's still rising over the years.
It's no wonder that many non-English-speaking countries are starting to make a conscious effort to learn how to speak in this lingua franca. There's a huge demand right now for native speakers, so if you live in a country whose official language is English, you can easily earn a full-time living teaching English even from your bedroom. All you need is a stable internet connection, a good webcam, and a headset with a good microphone and you can charge up to $25 per hour for your services.
9. Online Courses
Have you always loved making outlines and study plans back when you were still in school? Do you think you can speak into a microphone or take a video of yourself teaching a certain subject? Can you create visuals that can help potential students understand a subject better? If your answers to these questions are yes, you may be interested in earning money online by creating online courses.
Over 100 million students from all over the world are currently enrolled in an online course. According to Global Industry Analysts Inc., the online education industry is expected to earn more than $240 billion by 2022. The most successful creators earn up to a staggering $1 million a year, just like England-based teacher Rob Percival who earned a million in just 9 months thanks to 4 courses he uploaded on Udemy. He now has 1.3 million students and 41 courses on his site profile.
The best thing about creating online courses is that it can provide you with a completely passive stream of income, which means that you'll still be earning money even if you're not actively working on new courses.
10. Financial Advisor
In such a fast-paced, highly consumerist world, it's becoming more and more important to learn how to properly manage our finances. Many times, that's easier said than done. After all, it takes a lot less effort to spend your money on the things that you actually want than to spend it on things that truly matter, like insurance and investments. In these cases, you may need a financial advisor to guide you on the right path.
Now, the term 'financial advisor' is admittedly a little broad. Does it mean anyone who can advise people on financial topics? Yes and no. Not only do you need to skills in finance, but you also need to have some solid credentials to back you up.
One out of every four financial advisors are self employed, but the rest are working for companies, which is the easiest route for most financial advisors. If you want to make it on your own, you'll need a relevant degree preferably in finance, business, economics, accounting, and mathematics, as well as a large network of people who can attest to your credibility. Remember, like all self employed professionals, the more clients you have, the more you'll be able to attract.
11. Driving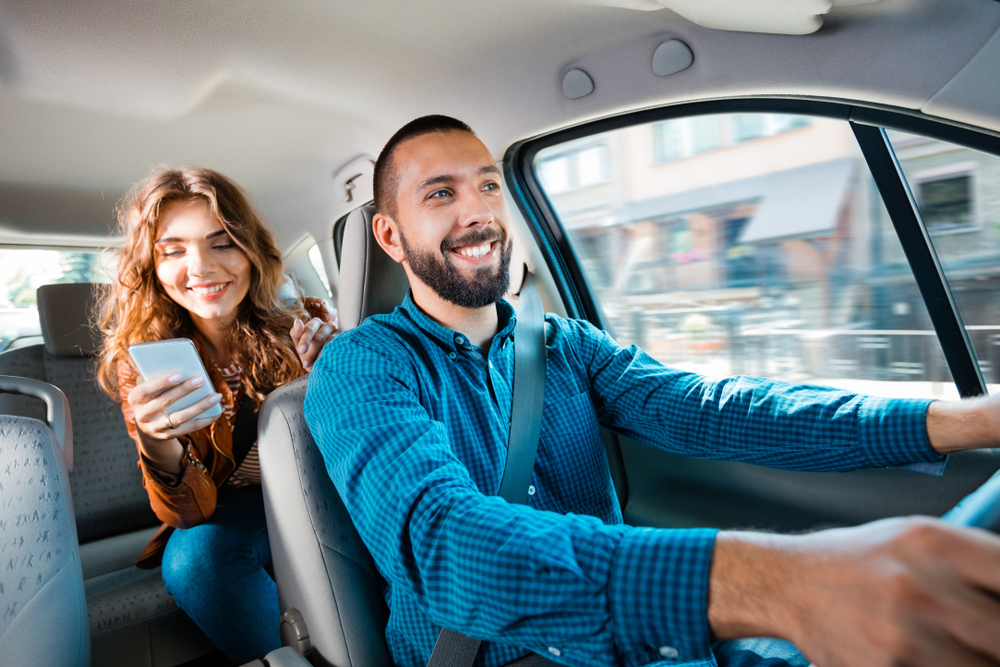 If you have a car of your own, you can register it to ride-sharing services such as Lyft or Uber to be able to work on your own time and on your own terms. All you have to do is to sign up on their website and fill out an online application, after which you'll have to undergo a background check if you're pre-approved.
Depending on the traffic conditions, you can easily make up to $25 an hour with Uber, as long as you get consistently booked for rides. There's no minimum or maximum time needed to work, so you're free to schedule your rides whenever you want to.
12. Webinar Speaker
It's not rare to hear of speaking engagements in conferences, but did you know that you can also earn money speaking in an online event? That's right, with the age of social media, more and more people are starting to enjoy listening to seminars and attending conferences right in the comfort of their own homes. We call these webinars, a portmanteau of web and seminar. Just like its name implies, a webinar is a 30-60 minute online presentation that works exactly like a face-to-face seminar, except it's done completely online.
Luckily, if you have some experience speaking at events and you don't mind live videos, then you can turn this gig into a full-time job. There are two ways to earn money from holding webinars. One, you can charge money to people who want to watch your webinar, which is just like selling tickets to any regular event. This is the most straightforward way to do it, although you may find it hard to find an initial audience unless you're already well-known in your niche.
This is why for many beginner speakers, the second option is more viable. It involves holding a free webinar about a specific topic and then selling a related product or service after. For example, you can hold a webinar about personal finance for free, afterward telling your audience about your professional financial coaching services.
13. Interior Decorating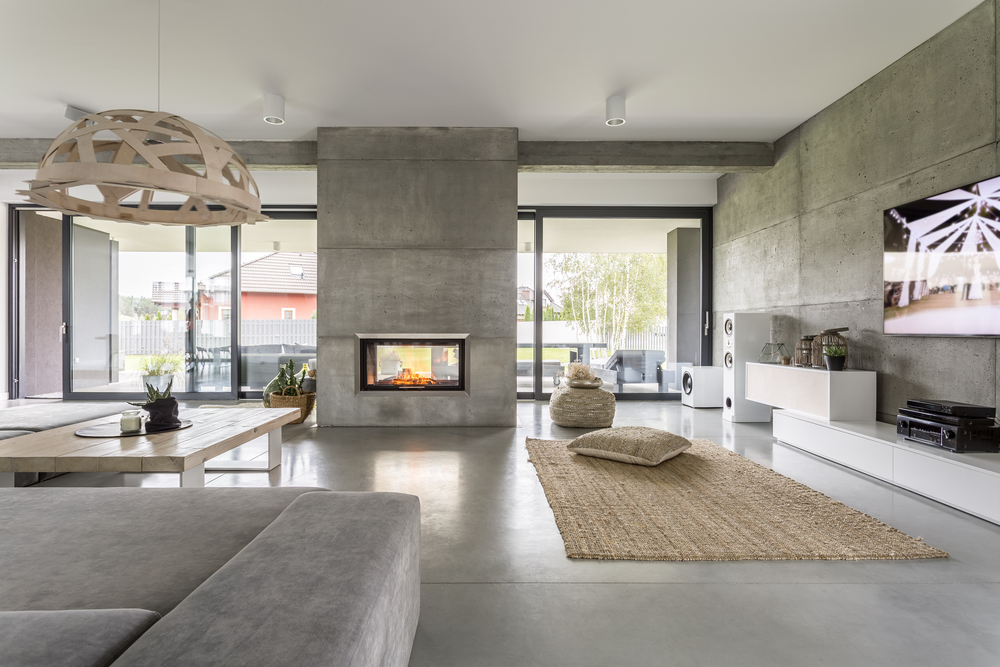 Not a lot of people understand just how vital the work of interior designers and decorators are, but most, if not all, would agree that coming home to a beautifully designed abode can instantly brighten one's spirits and improve one's mood.
If you have a creative streak, a good self employed job idea for you would be interior decorating. Of course, you have to know how to effectively transform a space from bland to amazing, keeping in mind your clients' wishes the entire time. Take note that you would usually need a degree in order to call yourself an interior designer, but anyone with a knack for arts can easily call themselves an interior decorator.
A related job would be a home stager, someone who designs model spaces for real estate agencies. Home stagers create an ideal look for a certain space, putting various decors and adding different furniture in order to help prospective buyers envision its final look before buying.
14. Dropshipping
The penultimate job on our seIf employed jobs list is drop shipping. With this one, if you don't have any space for inventory or if you don't think you can handle an actual shop yet, then we've got the perfect alternative for you: drop shipping.
Dropshipping is a business model that involves acting as a middleman between a merchant and the customer. All you have to do is to market the products, wait for a buyer, order the products on the buyer's behalf, and then have the merchant ship directly to the buyer's address.
The best thing about this is that you won't ever have to touch the actual product being sold, which solves the issue of where to put your inventory. Your only job is to market the products as best as you can in order to attract many customers. You're also free to charge whatever you want for your markup, though merchants generally have a suggested amount.
15. Real Estate Agent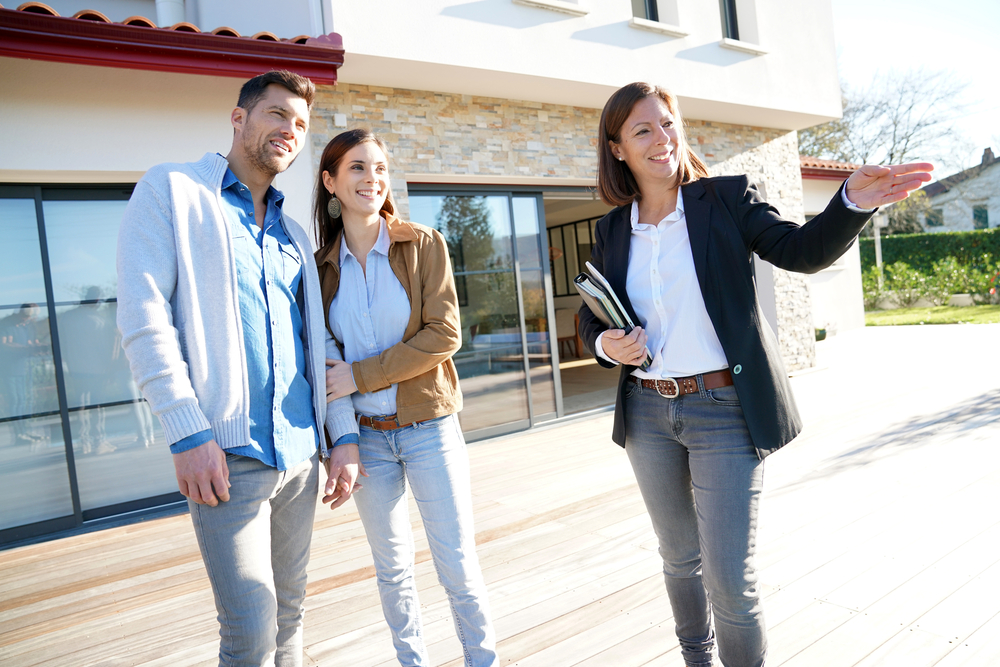 A real estate agent is a person who helps prospective clients find the best property for them or sell properties that they no longer want to own. You may also know them as realtors, though those are specifically real estate agents who are part of the National Association of Realtors.
The agent basically acts as a middleman so that both parties can get some guidance and assistance as they go through the process of selling and acquiring properties. While many of them work for certain property developers or real estate-related companies, they are still recognized as self employed jobs by the government.
Once a sale pushes through, the agent receives a certain percentage of the sale as a commission. This can be anywhere from 1% to 10% of the total sale. The more units sold, the more the agent earns. In 2018, the average income for real estate agents was about $40,000 while the median income was $50,000. Beginner agents who don't have lots of commission and a stable client base tend to earn less, while those who have already built a career over the years obviously tend to earn more.
Did you like our list of ideas for self employed jobs? Have you tried any of these before? Feel free to let us know in the comments below!