Wix Vs WordPress: A Battle Of The Website Builders
In this age of ever increasing internet use, the need for more websites and blog publishing platforms has synchronously risen. Additionally, with recent advances in technology, small business owners and entrepreneurs are shying away from paying web developers high costs to build a website. Instead they have figured out that it's not so difficult to start your own website using WordPress, Wix, Squarespace or many of the other alternatives out there today. This trend has caused quite an influx of blogging platforms on our cyberspace. We have seen these platforms come and go and several of these platforms have remained relevant for a while.
As they are two of the most popular builders, the decision for individuals and business owners often comes down to Wix vs WordPress. Who is the best? Which one should you choose and why? Let's get cracking…
SIMILAR TO WIX VS WORDPRESS: SQUARESPACE VS WORDPRESS
Wix
You have probably seen all those TV commercials and YouTube ads for Wix. A colorful picture is of course painted about this platform. Yes, it does act as a good platform just as they say but does it really deliver? This will, of course, depend on your business needs.
WordPress
Since it came into the market in 2003, it has evolved from a simple blogging site to a very popular open source web development platform. It is actually one of the most widely used content management systems and actually powers 30% of the internet, a huge number. It is a very sought-after platform with big names such as The New York Times, CNN and many other fortune 500 companies.
Both Wix and WordPress seem to be ideal blogging platforms but as much as they both have many benefits they also have downsides too which we will further highlight in this article. This article will compare Wix and WordPress to help you decide which one is better based on your individual needs. By the end of this article, we hope to remove doubt for which platform is the winner for you.
RELATED: HOW TO START A BLOG STEP BY STEP (IN UNDER 10MINS)
The Pricing and Costs
Your choice of cost developing and maintaining your site will, of course, depend on your needs. First, take a hard look at your budget and decide. Let's compare the two and decide which one is better for the money.
Wix
Wix actually offers their basic website builder for free. However, that comes with a few drawbacks. The first one is that Wix adds its own branded advertisement on the top and bottom area of your website. The other drawback is that you can never use your own custom domain name for your site and it has to be something like, "username.wix.com/sitename"
Also, their basic plan doesn't offer any add-ons such as Google Analytics, eCommerce, Favicons and so on.
For you to get rid of the ads and gain more features from their app options, you will have to upgrade to one of their premium plans. Just remember that each premium plan comes with varying storage and bandwidth limitations. You can either choose to make monthly or yearly plans and there are plans as low as $4.50.
The best value plan, however, is the unlimited plan that goes for $12.50 monthly and in case you require an eCommerce store, you can always go for the eCommerce plan that goes for $16.50 monthly. It is important to remember that this cost does not include any apps that you decide to buy from the Wix app market, you will, of course, spend an additional amount on the apps.
WordPress
It has an open source software which is freely available for anyone to use. And although it is free, there is the catch. You will require your own domain name and web hosting in order to install it. There are various WordPress hosting providers that you can always choose from. If your budget is low you can always opt for the basic plan with the WordPress hosting provider Bluehost which goes for $ 2.75 monthly and comes with a free custom domain name.
However, if you have the budget, you can always use the managed WordPress hosting provider like WP engine that costs $29monthly. Of course, the cost will go up in case you decide to use premium WordPress themes and plugins. Just remember that there are thousands of free WordPress themes and plugins you can use in order to reduce costs. The best part is that you can add any feature to your WordPress site using a plugin without the need to upgrade your hosting plan.
The bottom line
The bottom line is that WordPress is a little ahead when it comes to the flexible plans from various web hosting companies that they offer. The cost will, of course, depend on the resources that you want to use and you also have the freedom to use your WordPress site in any manner that you wish. In terms of cost, there is not much to separate the two.
User-Friendliness
Most website owners opt for Wix or WordPress because they want to avoid hiring a website designer. Wix and WordPress give people the option to create websites minus any coding knowledge.
Here are the comparisons:
Wix
Wix has powerful and easy-to-use tools that will help build your website. It also offers this simple drag and drop interface that allows you to select any element on your site and begin editing it. You can drag and drop items, post content and rearrange things, add media in a very user-friendly environment which very convenient for beginners.
WordPress
WordPress has a visual editor to allow you to write content, it also has a theme customizer that allows you to edit your theme properties. However, one disadvantage is that WordPress does not come with this built-in drag and drop page builder like Wix.
For WordPress users to obtain full control of the appearance, they will have to familiarize themselves with various sections such as customizer, navigation menus, visual post editor and so on. Gutenberg certainly makes this easier and if you're not familiar with it, you can check out Template Monster's course here. This means that as much as it is easy once you get the hang of it, you will have to spend some time learning how it operates. Still, the thousands of themes available on WordPress make the whole customization process a piece of cake.
Bottomline
In the case of user-friendliness, Wix takes the cake here. With Wix, you don't need to spend time learning the platform or installing plugins before you begin building your website. With WordPress, there is always a learning curve because you need to have a grasp of WordPress basics first. Still, WordPress offers more powerful plugins that cannot be compared to what Wix is offering because they are clearly superior. This is actually why more businesses are turning to WordPress despite the learning curve required to figure the basics out. So really this depends on how sophisticated you want your website to be. If you want things, clean, small and simple maybe opt for Wix. If you want to scale, grow and have increased options and functionality, opt for WordPress.
Design and Layout
Every business knows that the design and layout of a website plays a great role in the success of the business. A well-designed website is very instrumental in making the business brand stand out and potential customers will take you more seriously and appear more trustworthy.
Wix
Wix has 500+ pre made template options. All the designs that come with Wix are fully responsive and written in HTML5. You get to use the built-in tools that offer a few options for further customization of your site. You get to change the layout and place items as you wish to see them. There are templates classified into categories such as eCommerce, business, arts and crafts, business, hobbies, personal and so on. The only drawback with the templates in Wix is that the moment you choose a template, you are stuck with it. You can only modify and customize it as much as you want using only the tools available but you can never switch to another template which is unfortunate.
WordPress
WordPress, on the other hand, has free and paid themes available in the thousands. The free themes come with limited options but still go through a very detailed review process. The paid themes come with more features and various premium support options. WordPress comes with various customization options which also feature many styling plugins.
Bottomline
WordPress has no doubt a larger range of themes and design layouts compared to Wix. The fact that WordPress gives you the option of switching or customizing themes without many restrictions gives it the edge over Wix.
The Plugins and Apps
Wix calls its third-party extensions that site owners use to add more features apps while WordPress calls them plugins. Wix comes with more than 200 apps to give you a better experience such as adding contact forms, comments, email marketing, gallery and many more. Most of these apps are free but there are paid ones too that offer specific features that site owners might require.
WordPress, on the other hand, has more than 50,000 free plugins and premium plugins. With WordPress, there is a plugin for practically everything to help you build the site of your dreams. That is unlike Wix which has a limited number of apps, and for that reason, WordPress edges out Wix by here.
Blogging
In the Wix Vs WordPress blogging platform battle, one of them is a known as a bloggers favourite. Which one?
Wix for blogging
Wix gives you the option of easily adding a blog section to your website. It has all the basic blogging features such as categories, archives, tags, videos and so on. One thing that it lacks, is that native commenting system like WordPress does. Wix uses comments from Facebook which is quite a disadvantage especially if a reader is not on Facebook. It also lacks many important features such as featured images, creating private posts. Backdating posts and many more that WordPress has. It also has limited formatting options which can be very inconvenient to users.
WordPress for blogging
It actually began as a blogging platform and then made progress and became a complete website builder. Currently, it powers more than 30% of the internet and that means it is doing something right. It comes with awesome blogging features such as native commenting and many other powerful features to enable users to create attractive layouts for their blog posts, such as Gutenberg. The countless plugins allow you to add any feature you wish to add to make your blog more attractive.
E-commerce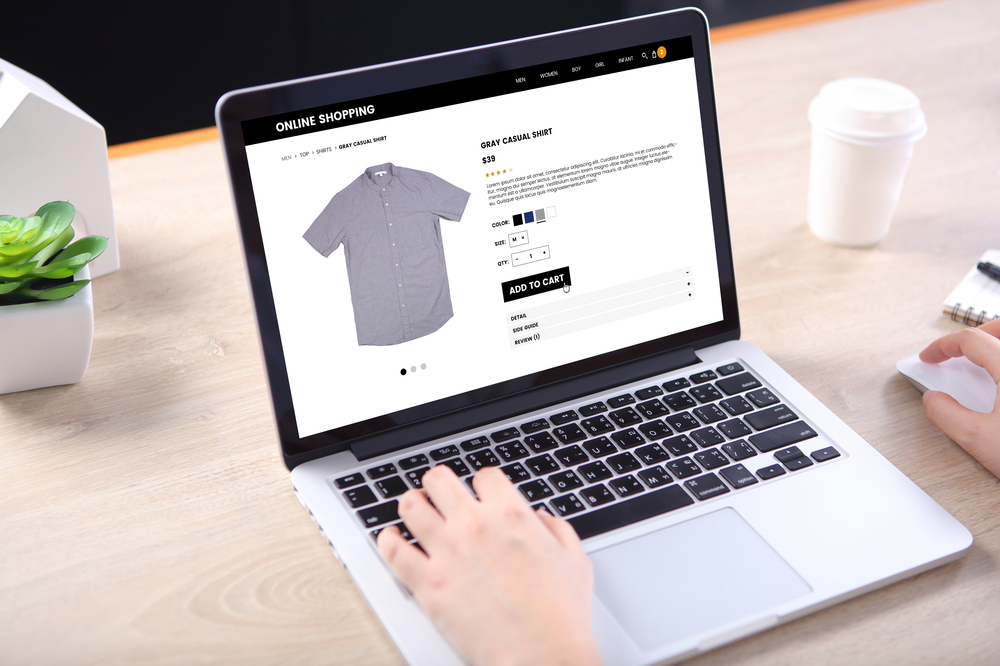 When it comes to eCommerce, both platforms have positive things to offer so let's go ahead and compare them.
Wix
Wix offers E-Commerce on their paid plans only when they opt to begin an eCommerce site. Wix cannot, therefore, offer its users eCommerce stores without them upgrading to a paid plan. It offers various third-party apps to help its users sell online but those apps don't come for free and have to be paid for. However, once this is done, it is a fairly intuitive and free flowing process.
WordPress
WordPress makes it simple to create an online store, using WooComerce which is responsible for powering more than 42% of e-commerce websites online. WordPress offers many eCommerce plugins that allow the selling of physical or digital goods and services very simple. With the awesome e-commerce plugins on WordPress that makes it the ideal platform for building the best online store that offers more flexibility, freedom, and options.
Bottomline
When it comes to e-commerce sites, look no further than WordPress because you can create an eCommerce site without subscribing to a paid plan and take advantage of all the eCommerce plugins for a better experience.
Data Portability
A good platform should always give you the option of moving your content away when you need to. Both platforms give that options but one of them obviously comes with more friendly options. Let's have a look.
Wix on Data Portability
When it comes to moving content to another platform, Wix offers very limiting options. It allows the exportation of your blog posts only in the XML format. You will have to go through the manual process of downloading your pages, images, videos and other content for you to export it. Actually, Wix states that all the content you post is hosted only on the Wix servers and cannot be exported to another server. This makes it challenging when it comes to moving content to another platform.
WordPress on data portability
WordPress has many options when it comes to exporting your content. The one-click exporter is heaven sent for many users and enables the download of content in the XML format. Users also get the option to create complete WordPress backups allowing easy movement of the content to another location.
Wix Vs WordPress: The Final Conclusion
Let's wrap up the Wix Vs WordPress battle. Having used both first hand, I do believe that WordPress is the superior platform when it comes to flexibility and development. It is also has the edge on Wix in other departments as outlined in this article. With a WordPress site owners can accomplish more and experience the benefits of the countless options in themes and plugins that it offers. It is just that little bit more dynamic. If you're looking to get started on making your own website straight away, click HERE for a free step by step guide.
So you've picked your platform, built your site and now you're looking for ways to make more money online? Check out the articles below: