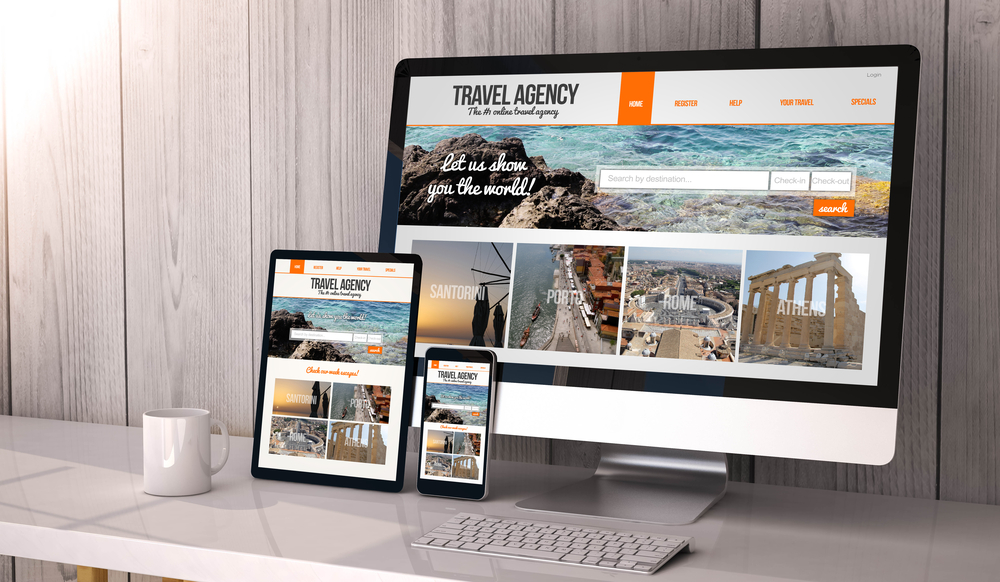 Are you hoping to get into the digital life? Fancy earning money right in the comforts of your own home? In today's article, we'll share 10 website ideas in 2020 that will certainly help you start on your journey to the digital nomad lifestyle.
But before we discuss these amazing website ideas in 2020, we first have to discuss one important thing: how to start a website in the first place.
How To Start A Website
Now, starting a website in 2020 is not entirely a difficult task, not even for a complete beginner who knows nothing about the industry. These days, there are so many resources out there where you can learn all the basics on how to create your own website. You don't even have to leave the house – everything you need is right there at your fingertips, literally.
In fact, since we value your convenience over everything, you don't even have to leave this page if you want to learn more about starting your own website!
Step 1: Find your niche
The very first step to starting your own website is to find your niche. This is actually one of the hardest parts of starting a website since your chosen niche has to be both something profitable and something you're genuinely interested in.
Why? Well, if it's not profitable, you can't expect to gain a lot of traffic from it. And if you're not genuinely interested in it, you'll get burned out really quickly especially once the going gets tough.
Even if you're tempted to just start a general website, it's not really a good idea. Remember, if you really want to quickly gain authority over a specific field, subject matter, or industry, you have to find your niche and stick to it. So don't be scared to take your time picking the perfect niche for you.
Step 2: Register your domain
After finding your perfect niche, it's now time to register a matching domain. Ideally, this should be the name of your website so that it's easy to remember for your audience. Plus, it's better for SEO too!
Do be warned that once you've already chosen and registered your domain name, it will be very hard and even downright impossible to change it later on, especially once you've already established your website.
Step 3: Use a good web host
With all the web hosts available right now on the Internet, it's almost impossible to pick one. But while you may be tempted to use free hosting for your blog, don't. There's simply no advantage to using a free host other than it's free. Typically, websites that are hosted on free hosts are slower, less optimized, and have fewer options for website design.
Of course, there's no such thing as a perfect web host, but it can't be denied that some are simply better than others. Bluehost and WP Engine are great options.
Step 4: Design your new site
Having a well-designed website is also a must if you want to attract guests to your site. Imagine this. You're searching for something on Google, and you see a site that seems to have what you need. Unfortunately, the site uses Comic Sans font and has green text on a black background. Would you even want to read anything written on there? We're willing to bet that you're not.
Here's another scenario: you come across an interesting and helpful site. You want to read more content, but unfortunately, you can't find a navigation bar or button anywhere. Even though you want to stay around, you've got no choice but to leave because there's literally nothing else to do without a way to navigate the site
Make it part of your site plan to invest in a functional and good quality theme. It doesn't even cost a lot. These days you can get good themes for as low as $15 so there's literally no excuse if you want to start your own website in 2020.
Step 5: Create your content
Once your site is set up, it's now time to create new content. This means site pages, blog posts, photos, videos, infographics, everything you need to get your site going. This largely depends on the kind site that you're creating, however, so keep that in mind before you plan your content.
And that's it for our quick guide. If you want a more in-depth guide on how to start your own website, feel free to check out step by step guide on how to start a blog.
With that out of the way, let's proceed to our list of 10 amazing website ideas in 2020!
1. Personal Blog
Even in 2020, personal blogs are still one of the most popular types of websites out there, and for good reason.
With a personal blog, you can write about literally anything under the sun. You can write about your awesome family, you can write about your breathtaking travels, you can write about your delicious recipes, or you can write about your impeccable fashion. You don't even have to be an expert in any of this. You just need to be a decent writer with an interesting personality and have some sort of direction in what you want your blog to be in the long run. Sounds easy for just about anyone, right?
However, do keep in mind that starting a successful personal blog is not always synonymous with starting a money-making personal blog. You can say that a blog with plenty of engaged readers is a successful blog, certainly. Meanwhile, a good money-making blog is one that earns revenue in one way or another. It could be from sponsors, affiliates, or advertisements. So if your personal blog is not monetized properly, then it won't earn much money, if any, no matter how many readers you may have.
2. Online Store
An online store is a pretty straightforward way to earn money via online means. It works the exact same way as it should in a brick-and-mortar store, except this one operates completely online.
Just like any store, all you have to do is to find or even make items that you can sell for a profit. These days, there are many websites online where you can sell those items for a small fee, but if you're really interested in creating something you can call your own, then it's certainly a lot better to start a site where you can control everything from the production to the shipping.
For example, if you're simply reselling items for a profit, then simply selling them on websites like Amazon or eBay is already sufficient. If you're creating your own merchandise though, then the best way to establish your brand is to host your products on your own website.
3. Dropshipping Store
Dropshipping stores are very similar to online stores, with the sole exception of not having to physically host the items. And this exception means all the difference between the two.
In fact, in terms of operations, dropshipping is closer to content marketing than actual online selling. In a dropshipping business, the site owner doesn't have to find a place for the inventory, doesn't have to arrange for product shipments, and doesn't have to handle anything related to the actual product. The only thing there is to do would be to post photos on the website and market the products to potential buyers. Once a customer purchases the item, the dropshipper simply has to inform the merchant who will then ship it to the customer in lieu of the dropshipper.
In a way, dropshipping is best suited for people who are interested in marketing, and not people who are interested in actual online selling. However, successful dropshipping sites can earn thousands in revenue monthly, making this business idea one of the best website ideas in 2020.
4. Online Courses
If passive income is what you're looking for, you might want to try out this website idea. Online courses are starting to become more popular in recent years, thanks to the ongoing trend of consumers using the internet for everything, including education.
How is it passive, you may ask? Well, it works like YouTube, wherein all videos are eligible to receive income from advertisements as long as there's still someone watching. When it comes to online courses though, as long as there's still people enrolling in your course, then you'll get paid for it.
The good news is, you don't need to have any credentials in order to create online courses. As long as there's something you're knowledgeable about, you can create a course about it. Of course, credentials can help greatly especially at first, but what matters more is reviews. If people like your course enough, they can write reviews about it, which in turn will inspire more people to take your course.
5. Online Language School
Did you know that online language lessons are so popular nowadays that it's an entire sub-niche all by itself? Now, while you can always create an online language course and start earning passive income, there's an even bigger market for one-on-one language lessons between native or fluent speakers and language learners. Simply put, language learners put more value towards knowing how to actually speak the language as opposed to just learning about the language.
If you want to cash in on this current trend, then the best way would be to create your own website where you can host live online language lessons. You can be a teacher too, if you want, though this website idea does require you to employ other teachers to work for the site. You may also have to invest in other website tools and integrations like other well-established online language schools.
6. Stock Photography Website
Next up on our website ideas list are stock photography websites. They have always been rather popular, but it's only in the recent years that they're starting to really boom. That's because with all the people wanting to create their own website, it's only natural that they're also going to want to showcase photos that are pretty and professional enough for their audience.
However, while buying a good-quality camera is easy and even affordable these days, learning the skills required to take good photos can be time-consuming and tiresome. So web owners use stock photos to help them with their visuals on their websites, saving them a lot of money and time than if they took the photos themselves.
If you think you've got what it takes to take and edit amazing photos, then hosting your own stock photography website could be an amazing way for you to earn passive income. You could charge people per photo or per membership. You can also offer your photos for free while showing ads on the website to earn money from views.
7. Website Design & Themes
Another business idea that stemmed from the website industry itself is site design and themes. As you know, presentation is very important especially if you want to get a wide and dedicated audience. If a website doesn't look good, then it could turn off visitors and therefore potential customers away.
If you've got the eye for design and the skillset for web development, then this is the perfect website idea for you. Simply create a website where you can put all your themes and designs for people to see. Depending on how complex the design is and how many integrations it has, you can charge anywhere from $15 up to $100 for a single theme. Some web designers who are particularly good at their job even offer custom services for up to $100 per hour.
8. Affiliate Niche Blogs
Have you ever heard of the term niche blogs? These are websites that exist for the sole purpose of talking about a certain topic. "Hold on," you may ask. "But don't you have to pick a niche for your personal blog too? What's the difference between that and a 'niche blog'?"
There are two main differences between a personal blog and a typical niche blog. One, a personal blog is, as its name implies, rather personal. It talks about the blog owner's own life, own experiences, own knowledge. Meanwhile, a niche blog talks about a certain topic impersonally. You don't even have to talk about your own life in a niche blog. Most of the time, a niche blog's main purpose is to inform and educate, rather than to entertain.
The second difference has to do with how narrow a blog's topic is. For example, Lily's Travel Blog may talk only about Lily's travels, but it talks about everything related to travel. Meanwhile, the niche blog Sacramento Real Estate talks only about real estate in Sacramento. In other words, niche blogs have a much narrower topic, talking only about one specific thing as opposed to several things under one topic umbrella.
This characteristic is also the reason for their high earning potential as affiliate sites. Affiliate sites depend on clicks in order to earn money. Because niche blogs have topics that are so narrow, you can be sure that whoever is looking for them is bound to need something related to the topic. And obviously, it's always much easier to sell to someone in need.
9. Online Travel Agency
Almost everybody enjoys traveling. After all, who doesn't want to experience new activities, see new sights, and taste new flavors? But do you know what almost nobody likes doing? That's right, planning.
Planning, in many ways, is not just difficult, it's also quite tedious. You have to spend hours researching a specific place thoroughly and diligently. What's the temperature like at this time of the year? Where's the best restaurants located? What's a good but affordable hotel? And one of the most annoying questions ever: how do you get from this place to that place?
If answering these questions and researching places over and over again seems interesting enough to you, then you might be interested in starting your own online travel agency. Your job is to create itineraries for your clients, arrange transportation and accommodation, and basically just make sure that they won't encounter any problems during their trip.
10. Consulting Agency
Are you good at giving advice? Do you have the credentials to prove it? If both of these apply to you, then you're probably cut out to become an online consultant.
Online consultants provide consulting services to clients who need help with their businesses or companies. Many businessmen these days are swamped with so much work that they need someone to look at the whole picture and come up with effective strategies for them. As a consultant, your job is to provide them with direction in how they're going to handle their businesses.
While you technically don't need to have your own website to become a consultant, it would help greatly in making you look more professional and credible. Having your own consulting agency would also help in case you want to expand your business and offer more services to your client base.
We hope you enjoyed reading our website ideas article, for more in depth ways of earning money online you may want to check out How To Make Money From Home or maybe you are happy in your job but just want to earn a bit more, then check out our Side Jobs blog.