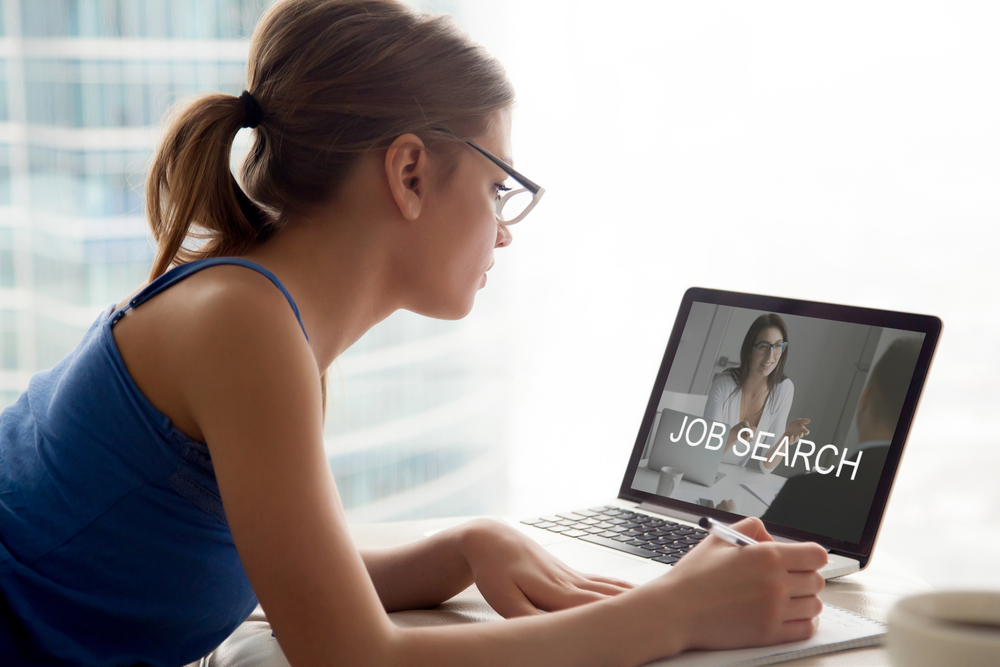 Side Jobs To Boost Your Salary
Are you already working yourself thin yet still can't help but live paycheck to paycheck? Maybe you're finding it hard to make ends meet every month? If that's the case, then maybe it's time that you find a side hustle or gig to augment your monthly salary.
In this list, I've included 21 side jobs that will boost your income, without the need for prior experience or additional qualifications. The best part is that you can work on each of these all in your free time!
1. Online Tutoring
Online tutoring is a very lucrative way to augment your income without having to take up a full second job at the side. The demand for online tutors is so high that you can teach virtually anything online now, from 'modern' subjects like programming and web design to more traditional ones like mathematics and science.
One of the most popular niches for part-time online tutors nowadays is ESL or English as a Second Language. This niche deals with non-native students who are looking forward to learning English, whether for work or recreation. Thanks to the demands of more than 800 million non-native speakers and students worldwide, the ESL industry itself has now ballooned into a $63 billion industry, with over 100,000 new English teaching positions opening each year.
This is still apart from the growing trend of online English schools offering affordable and effective lessons to students and freedom and flexibility for teachers. Many of these online schools don't even care if a teacher was only working a couple of hours per week, as long as they remain active on the site. Native speakers can earn as much as $25 per hour, though non-native speakers typically earn much less.
2. Online Selling
In a survey conducted in 2016, 79% of Americans said that they do their purchases online. It's a much higher number than anyone could've expected, but it's not really a surprise anymore considering how convenient online shopping has become throughout the years.
Think you've got a knack for sales? You can try doing online selling at the side. One of the easiest ways to do this is to buy products in bulk and then sell them for a slightly higher price in order to make profit. You'll quickly see that a little goes a long way when it comes to online selling. If you are a regular reader on the blog, you will have read about my success with selling on Amazon.
If you don't have as much free time on your hand to sort out the inventory and take your merchandise to delivery services, you can also do dropshipping. Dropshipping simply involves you marketing the products, waiting for a buyer, buying from the merchant, and then having the products shipped directly to the buyer – all of which can be done during your breaks in the office.
3. Online Surveys
If you're looking for some quick money that doesn't require anything other than your free time, then look no further than online surveys.
Online surveys are exactly what its name suggests–surveys conducted online by companies in need of marketing or consumer insights. While it's not exactly a job, per se, it's a good way to earn a small amount of money for virtually no skill at all. If you have nothing better to do with your time and you don't mind answering surveys over and over again, then this is a nice gig for you.
Two of the most popular online survey sites right now are Survey Junkie and Swagbucks. They both pay rather well, so if you're interested in getting into survey sites, you might want to give these two a try first.
4. Online Micro-Jobs
Aside from online survey sites, there are other small things you can do online in your free time in order to supplement your income from your regular job. Aptly termed 'micro-jobs', these are jobs that don't require any skill or qualification to start.
A popular site for micro jobs is Amazon's Mechanical Turk, commonly known as MTurk, where you can earn dollars for doing random things like identifying photo contents, validating data, and even conducting research. You may also be asked to transcribe videos and audio, albeit in smaller sizes.
5. Vlogging
Quick, how many Youtubers can you name right now? I'm willing to bet that you don't even have to think twice before blurting out a couple of names. That's because YouTube has become so prominent that so many people, especially those younger than 20, are now aspiring to become YouTubers, or 'vloggers', themselves.
In all honesty, vlogging is a pretty decent gig, as long as you can snag yourself a loyal following and an active and engaged fanbase. However, this is easier said than done. You might also have to invest a pretty penny into your equipment, such as a high-definition camera, video editing software, and other things needed to create a good video.
If you're interested in getting a side job in this industry but don't think you can face the camera yourself, why not try editing other people's videos instead? There are many YouTubers out there who don't have the skill or the time to edit their own videos. If you have decent editing skills, you can use it to earn some extra money helping out vloggers with their channel.
6. Blogging
Blogging is one of the most lucrative and satisfying side jobs out there. Established blogs can earn up to five or six digits a month, thanks to ads, sponsors, and affiliate links. As far as anyone is concerned, blogging is passive income. All you have to do is to write some posts, wait for people to come, and then profit from it, right? Yes, and, quite frankly, not really.
While blogging can be considered as passive income in the long run, you do need to put a lot of time into it at first, for little to no pay. This is obviously not very attractive for most beginners, which is why very few bloggers cross the earning threshold. Keep in mind that it takes some time before a blog could pick up some traffic, so if you're the impatient kind, you may want to choose something else to do at the side.
7. Affiliate Marketing
Affiliate marketing is when you link to products and receive a commission whenever someone purchases it. Many times, you'll see bloggers and vloggers including affiliate links in their content, perhaps in the form of discount codes or coupons. Commission from these affiliate partners usually makes up a big percentage of any content creator's earnings.
The best thing about this is that you don't really need to be a content creator in order to become an affiliate marketer. All you need is a social media profile. You can start by posting affiliate links to Facebook, for example. Say you have plenty of Facebook friends who are new mothers. You can just link to some baby products on Amazon and receive a small percentage as commission if they end up buying from your link. No need to have your own blog or channel – just your own profile is enough.
8. Babysitting
If everyone's so busy earning extra money these days, then who's going to take care of their kids? Hint: that's where babysitters come in. With so many people starting to work outside the home, the demand for babysitters has been going higher and higher these last few years.
There are two ways that you can be a babysitter as a side job. You can either go to the child's house and take care of him there, or you can let the parents drop the child off at your home.
The first one is the more traditional setup, but more and more parents have been doing the second one as well. Typically, those who do the second type of babysitting are those who also have their own children or younger siblings to take care of.
9. Mystery Shopping
Mystery shopping describes the act of pretending that you are a normal customer when in truth, you're employed by the company to see how the store, shop, or establishment is performing on a regular day. It's basically a form of market research focused on the supplier rather than the consumer.
If you're interested in becoming a mystery shopper, I recommend checking out BestMark, a website specializing in connecting mystery shoppers with companies in need of the service. You can also try Field Agent, another market research slash mystery shopping website that pays users for various shopping-related tasks, like looking for products, asking employees questions, or taking a photo of the stores.
10. Hosting on Airbnb

If you happen to live in a fairly popular town and still have some free space in your home, you might want to list your place on Airbnb for extra money. You can earn anywhere from a few hundred to a few thousand just by doing this each month.
While Airbnb is not technically a hotel, which means you don't have to pay the same taxes as traditional hotels, do keep in mind that the law involving Airbnb units tends to differ from state to state. For example, in San Francisco, renting out your space to Airbnb guests is only allowed if you're a full-time resident and if your guest will only be staying for a maximum of 90 days. In Santa Monica, it's even stricter; guests have to pay a 14% occupancy fee and the unit must be registered with a business license in order to operate.
11. Virtual Assistant
Virtual assistants are exactly what their job titles suggest: they're personal assistants except they only exist virtually. They're tasked to do the exact same things a real-life assistant would do, but they don't have to leave the house to do it.
Companies or entrepreneurs typically hire VAs to do administrative work like scheduling meetings, organizing files, and even managing events. You can earn anywhere from $10-$15 per hour just by being a virtual assistant, and you even get to determine which times you want to be active in work. It's an attractive side job for anyone who's looking to do something after work for additional income but don't want to leave the house again after work.
12. Decorating
If you think you have an eye for style and don't mind doing a lot of creative work, you may want to try out interior decorating. Many times, people already have an idea regarding what they want their homes to look like, but they don't know how to achieve it. This is where you step in as the interior decorator – your job is to help bring their vision to life.
Luckily, there's no need to have a college degree in order to become a professional decorator. All you need are your skills and a client who trusts you to do the job right. And of course, a website to showcase your portfolio. Of course, you won't be able to convince people to hire you easily if you can't even provide samples.
13. Delivery
Just like with babysitting, there are also two ways that you can pull off this side job. You can either apply as a part-time delivery person or, if you have your own truck or van, you can do the deliveries yourself in your own vehicle.
The latter's main advantage is that you can work for multiple companies at a time, which means that you have a higher earning potential than someone who has no choice but to deliver for just one company. However, your vehicle is also likely to suffer signs of depreciation as it takes the toll from all the deliveries. It's up to you to determine if that's worth the extra money earned or not.
14. Ridesharing
If you're not too keen on delivering things around but would still like to make good use of your vehicle, maybe you can try ridesharing.
These days, ridesharing apps like Lyft and Uber are starting to take over the public transportation industry. Commuters are more likely to use these apps rather than traditional taxis since they promise better security and a higher degree of safety. That's the reason why the demand for drivers have been increasing more and more lately.
In fact, Lyft even promises 'guaranteed earnings' to drivers in order to incentivize them to pick up more passengers. If a driver manages to take on a certain number of rides within a specific time frame, they immediately receive a bonus from Lyft. That sounds like a good side job to boost anyone's income, so if you're over the age of 21, have a driver's license of your own, and can drive a registered car insured under your own name, go sign up for Lyft now!
15. Research Participation
Another way to earn extra money at the side would be to join focus groups. These are usually held in order to collect opinions regarding a certain product, service, brand, political party, idea, or issue.
For example, companies may use them before and after launching a product to see what the market has to say about the release. It's kind of like a more personal version of a survey since focus groups are usually held in person and are led by a moderator.
That said, there are also some websites that invite people to join focus groups. They usually take one to two hours of your time, longer than the average survey but certainly short enough for anyone to do. With these, you can expect to earn as low as $20 and as high as $200 upwards.
16. Caregiver
Caregiving is not for the faint of heart, but it can be a pretty lucrative side job to those who don't mind taking care of the sick and the elderly.
Since there are plenty of certifications needed to become a professional caregiver, they also charge much higher prices, which is why some households are opting for part-timers to take care of their loved ones only in certain hours. They act more like at-home companions rather than legitimate caregivers though, since they are usually just there to keep their ward company and to make sure that everything is going smoothly.
17. Event Coordinator
If you enjoy going to events and seeing events come to life, you might want to become a part-time event coordinator.
Event coordinators handle everything related to planning, organizing, and managing events. Of course, you need to hone a few soft skills in order to do this side job well. For instance, you need to be good at communication since it's part of your job to contact the suppliers needed for the event. You need to be good in negotiation too so that you can secure the best price for your clients. You also need to have an eye for design, as planning also involves helping your clients flesh out the themes they have in mind for the event.
These days, becoming an event organizer is as easy as creating an online page on social media to serve as your portfolio. You can also rely on word-of-mouth from friends and family to further build your reputation as a talented event coordinator.
18. Transcription
Transcription work involves listening to audio files and typing out, usually word-for-word, what you hear. There are many websites online dedicated to hiring part-time and full-time transcriptionists, mainly because there's always something to do in this line of work. Legal and medical fields, most especially, always have a bulk of things that need to be transcribed.
While there are some companies that require their transcriptionists to have the full gear, foot pedal and all, there are others out there who are more laid-back in their approach. Typically, as long as you have a decent computer, fast internet, and good typing skills, you can apply as a transcriptionist online.
Do be warned that although it may seem like an easy way to earn money, it's actually not. It's not rare to come across audio files where the speaker has a difficult accent or garbled speech.
19. Travel Planner
You gotta admit, there's something fun about planning future trips. Regardless of whether you'll actually be going on a trip or not, it's fun to create itineraries and research about new destinations. If this is something that you think you can do in your free time, then you're in luck: travel planning services are something many people would gladly pay for these days.
Luckily, you don't need to have prior experience as a travel agent if you want to become a travel planner. As crazy as it may sound, you don't even need to go personally to the places you'll be creating an itinerary on, though it would help greatly to know some insider tips. Typically though, all you need is the ability to research well, organize schedules, and negotiate prices with travel suppliers.
20. Flipping Websites
As of today, there are over 1.5 billion websites in the entire world. Only 200 million of these are active, 99.99% of which you'll never see in your lifetime. The top websites in the world, however, earn billions of dollars in a single year. eBay makes 9 billion. Google makes almost 30 billion. And Amazon makes roughly 34 billion.
It's no secret that there's money to be made in building websites. Perhaps that's why website flipping has become an in-demand side job these last few years. Like any kind of flipping business, website flipping involves buying a website–or starting one from scratch–and then selling it for a profit. Many flippers do their best to add as much value as they can to the site by adding content, fully designing a customized template, or building an email list before selling it off to the highest bidder.
We (The Money Pig Team) actually plan on doing this in 2020. We will keep you posted!
21. Doing Errands
What's a list of side jobs without the mother of all side jobs – odd jobs? Trimming gardens, mowing lawns, cleaning cars, many of us have already tried doing odd jobs all around the neighborhood for quick and relatively easy cash. No matter what year it is, these kinds of tasks will always be a necessity so you're always bound to find something to do.
If you're all out of side job ideas, just look around your neighborhood and see what you can do for your neighbors. Who knows, at least one of them may need a hand for a quick odd job or two.
And there you have it for the list of 21 side jobs that will boost your income! Have you already tried anything from this list? How was your experience? Feel free to share it with us in the comments below!