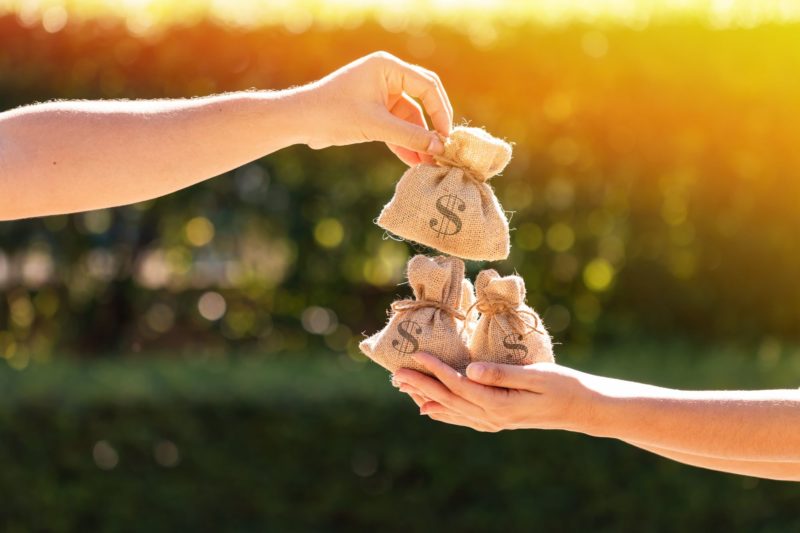 Let's face it. The truth is, we all need some extra money in this era of trade wars, increased prices and a rapid rise in automation. Even an extra one hundred dollars a month could boost your income in a major way and can certainly make a big difference over the year. Another part-time job could be demanding, your 9-5 job takes its toll and you can't imagine putting up extra hours commuting to another place of work. In fact more hours are hardly ever the answer. More hours equal less time spent with family, less time to invest in yourself and most importantly less time to enjoy life.
So, what is the answer? Well that's simple, the answer is….. the Internet. The internet has made it easy for you to make money from home. A good internet connection and a computer really are all you need. You can even take an hour before you sleep every day and do some work online to earn you that extra $100 a month or more.
But what is exactly is it that you can do? Well there are many options when it comes to earning online and here are 10 of the easiest and quickest ways to achieve that.
1. Online Surveys
Surveys are a great way to make an additional one hundred dollars a month. Most of them are quick, simple and enjoyable. A lot of them are in fact very short and can be done in 5-10 minutes.  Companies partner with survey sites because they need the data collected about their products or services in order to carry out the needed improvements for more growth. The pay of these surveys is usually low which is why you will need to do plenty and you should sign up with various survey sites for you to make $100 per month.
Since the surveys are just short simple questions which can sometimes be pretty fun to do, you will not find doing many of them difficult at all. The money you earn from surveys, no matter how small will be instrumental when it comes to settling a couple of bills or putting towards your annual vacation. To help get you started with surveys we have a TOP 10 LIST and we have also reviewed the 2 most popular survey companies in the world:
2. Start A Blog
Blogging has been a great earner for many and it could be for you as well. You can get paid for creating content about your lifestyle or any hobbies or topics that you love. Successful bloggers have been known to make anywhere from $1000 to $100,000 monthly and the most popular blogs make even more than that. So believe it or not, making one hundred dollars a month with your blog is actually at the extreme low end. 
The key to making good money blogging is through finding an unsaturated niche and creating your content around that. When people find your content useful and interesting, they will follow your blog and share your content and that means more popularity for you and more money. You can also promote your content through various online platforms and achieve amazing results. If blogging floats your boat, we have made what we feel is the best step by step guide on the internet to get you up and running with your own blog In under 10 minutes. You can read that here:
START YOUR OWN BLOG (TUTORIAL): For a FREE step by step tutorial to start your own blogging business
After your blog is up, running and popular, you can monetize it in ways such as advertisements, affiliate marketing, physical products and through many other useful monetizing channels including sponsored posts. If you keep the good content flowing, you can be sure that no month will pass without extra bucks showing in your account.
3. Freelancing
When it comes to freelance writing, you can earn a very tidy sum of money. You can check out Diana's story here for any of those wanting to get into freelancing and to hear some solid first-hand experience and advice. To be a writer, all you really need is the desire to write, good grammar skills and an internet connection and you are good to go. You don't need a degree in writing or a huge belt of writing experience under your belt.
If you have that burning desire to earn some income through writing then all you need to do is sign up to sites such as Upwork.com, Writer access and People per hour. Not only can you make one hundred dollars per month, but you can make that per job! Writers have made from $100 to $3000 in a couple of months, an amount which would make a huge difference to your monthly budget. If it goes well, writing might even become your full-time job. Don't be surprised if you find yourself earning more than at your regular job.
4. Sell Your Art
If you are an artist in this modern world, then you don't have any reason to be broke. You could be great at composing music, painting, sketches, digital art or handmade crafts. There is an online platform for every artist that allows them to connect with buyers of a particular art.
Sites such as Etsy are ideal for artists specializing in handmade craft such as clothes, jewellery, home décor items and so on. Photographers can sell great quality photos on image platforms such as Shutterstock, iStock Photo, Alamy and many others. Most of these sites offer 50% or more when it comes to a royalty payment for every photo sold. Whatever your art is, you can make money by selling it online.
5. Become A Virtual Assistant
Being a virtual assistant is an exciting opportunity to earn good money online. You can do many things for online businesses and/or online entrepreneurs, ranging from writing blog posts, creating images, moderating blog comments, updating social media posts and so much more. The good news is that the virtual assistant jobs are becoming popular and more available because most businesses are opting for online assistance on various day to day tasks while focusing on essential growth-related business activities.
I currently employ 5 VA's myself! An added bonus is that you also get to learn about how the companies/entrepreneurs are running their businesses, and you will have the skills needed should you choose to eventually become the business owner.
6. Social Media Manager
More and more businesses are discovering the huge potential that social media offers to grow their brand awareness and they intend to capitalize on the huge number of social media users to make money. When you become a social media manager you can make anyway from $100 to $10,000 every month, depending on how many clients you have. All you need to do is schedule posts and edit comments, reply to messages and be proactive.
This will be a great opportunity for you to make money especially if you love using social media and are very familiar with all the platforms such as Facebook, Instagram, Pinterest and Twitter.
7. Share Your Knowledge and Get Paid
If you happen to be a subject matter expert, you can share your knowledge online and earn excellent money on the side. There are bespoke platforms that allow you to design your own courses and to sell them to people wanting to learn on a particular subject matter. If you are knowledgeable in a certain area and feel that your content will be beneficial to students or certain groups of people, then you can share your knowledge in the form of books, courses, tutorials and so on. Other professionals, students, businesses and so on can purchase your work and benefit from it. So if you have experience in sewing, woodwork, art or anything for that matter, then start a course on Teachable or Udemy. You will be surprised out how easy they are to set up.
There are also platforms that will help you earn money by allowing you to teach English to non-English speaking people and such platforms actually pay around $30 per hour. In the event that you don't want to sign up with a third-party to share your knowledge, you can then opt to have a YouTube channel where you can have live or recorded sessions of your video lectures. With more views and subscribers, you will receive income through ads and sponsorships.
Another great way to share your expert knowledge online is to answer questions. There are platforms that allow experts to sign up and answer questions related to your area of knowledge. In this case, you can be paid between $10-20 for every accepted answer. As an expert, don't just keep your knowledge, share it to the farthest parts of the globe through the internet and get paid for it.
8. Affiliate Marketing
Affiliate marketing is the practice of making money by promoting the product and services of certain businesses. You put up the affiliate links on your website, blog or forum and every time you make a sale through that link, you earn a good commission. In fact not only can you earn an extra one hundred dollars a month, but even one hundred dollars a day! There are practically hundreds of reliable affiliate programs that will help you earn good money such as Amazon and eBay. You can promote Amazon products by writing great reviews, buying guides and other helpful information about them.
There are also affiliate programs in certain niches like travel and hospitality which can also be great earners. In case you have no clue about the best affiliate programs or even if any are available, you can always join the affiliate marketing networks and discover more programs.
9. Begin A Drop Shipping Business
Dropshipping has been a top earner for many and the reason why it is so popular is that it is easy. Dropshipping allows you to open up an online store, with no worries about production, packaging, inventory or shipping. In this case, it is the supplier that is responsible for the delivery of the items and any other related aspects. All you need to do is brand and help sell the products then rake in the profits.
There are various drop shipping platforms such as AliExpress and Shopify that allow you to set up an online shop for a small fee. For you to make good money at the end of every month, ensure that you choose a profitable niche and put more effort in showcasing the value of your products.
10. Sell your old things
You might have a lot of stuff just lying around in the garage and within your house and it's likely that you don't use those items. You could have inherited them from your family or bought them and never used them. Instead of keeping things you have no use for in the house, why not sell it out there to people who would find them useful? There are platforms such as eBay, Craigslist, Amazon and many others that allow you to sell any used items you might have.
They could be home appliances, old clothes, furniture, electronics, tools, vintage items such as old paintings and, guitar, toys and many more. You can make thousands of dollars which will boost you in a major way financially. You can even take this a step further, by buying things for cheap from charity stores and selling them at a mark up on eBay. Only a few flips a month and you could easy make an extra $100 a month.
How To Make An Extra One Hundred Dollars A Month Summary
We are well into the 00's now and the internet has made making extra money online a piece of cake. Especially an extra one hundred dollars a month.The above suggestions will help you get started on your way to earning more than just one hundred dollars a month. But just promise me that when you get it, make sure you save it and invest it!
If you want to build up true wealth over time, don't forget Einstein's 8th wonder of the world…compound interest! If you are unsure how this works then check out our compound interest calculator to see just how big regular compounded sums of money can grow into huge amounts over 10, 20 and 30 year periods.