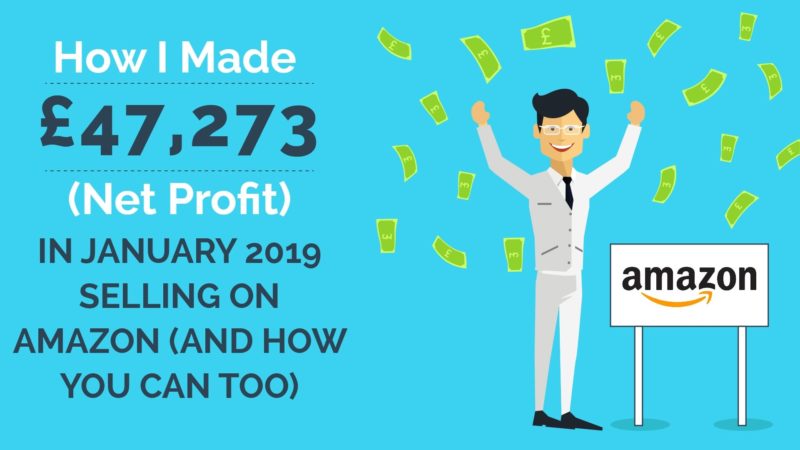 How I Started Selling On Amazon
This is the story of how I retired as a physio at the age of 28 by starting a business selling on Amazon. Three years ago, I decided to challenge myself by doing a natural bodybuilding show. I did well and I won. I wanted to prove that you can achieve a level of leanness without steroids. Lo' and behold, it was possible.
During this time of contest preparation, I ending up spending 50 minutes on the treadmill at 6am and 45mins on the treadmill after my weights workout 4x a week. I didn't realise this would happen, but when you spend that much time on your own with no distraction, you start to think about a lot of things. I was 27yrs old, a physiotherapist on 'good money'.
I quickly found that I actually didn't have any spare time in life. No time and no money. I wasn't able to do anything other than pay my bills and eat food. What was the point of all of them years of learning? Was this what life is all about? I did what 'successful' people do. I got A's, I went to Uni, I got a degree and I became a physio. A physio who will now have to be in debt of £30,000 just to be taught irrelevant stuff for 3 years and that's without accommodation. I got a house that bled money from my pocket every month and tied £20,000 up into it. But hey, I was on the property ladder, so I automatically become a true success of a man.
So I got annoyed. Every morning I would watch videos on YouTube whilst on the treadmill. Frantically searching how to make money online. One thing led to another and I come across videos of how to sell on Amazon. It was called Amazon FBA (Fulfilled By Amazon). So to cut a long story short, I finished my bodybuilding show and I went all in on this Amazon FBA gig. I was a bit naïve at first and I brought products out because I liked them. I launched 3 products, the first two did ok but not great and the 3rd one did very, very well. It was a top seller in under 12 months.
Soon the penny dropped, not only could I make a living from this, but I could comfortably earn more than a top surgeon in the NHS. But the best bit? I could do it from a laptop from home or on holiday. No more endless hours wasted in traffic (what a waste of human life that is by the way). I figured that I would save around 180-200 hours a month if I were to leave my job. But I needed to get things right. The next 2 products needed to be killer products and I could potentially triple my wage. So I decided to invest in a course on how to sell on Amazon to take things to the next level. And boy did I go to the next level. The course wasn't cheap but I looked at it in terms of return on investment, which will now be in the 1000's of %'s. I went with The Amazing Selling Machine. I believe it's the best course out there whether your are just starting out or you've being going for a few years, it's full of value and you have round the clock support.
My 12th month of running an Amazon business I made £10,000 in net profit. This is after vat, after all amazon fees and outsourcing. But before personal taxes. And don't think you have to pay half in tax, you can be very efficient with your tax if you're clued up.. This is another huge advantage of being a business owner instead of PAYE. I will write a separate blog on how to structure your taxes soon.
Month 24th I made c. £20,000 and month 36th I hit £47,273. This is across 5 countries. With 5 products. Take a look at the image below, for pretty much the breakdown of how this happens.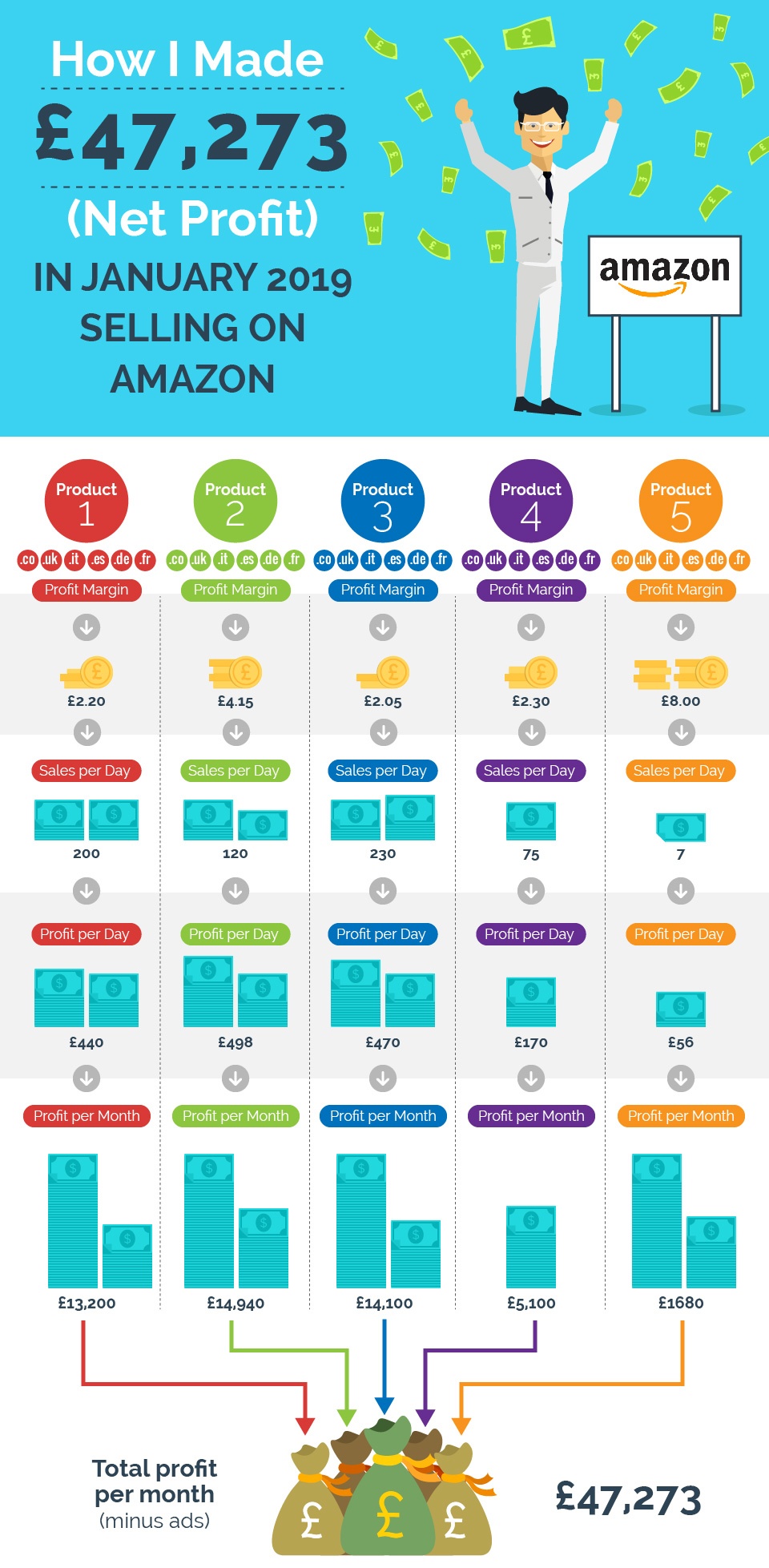 What is Amazon FBA?
As outlined in 13 Of The Very Best Ways To Make Money Online (2019), Amazon FBA stands for Fulfilled by Amazon. It means that Amazon will store, pick and ship your items from their warehouse. You will private label (brand) your own products and sell them to Amazon's customers. They will pick, pack and ship your products to anywhere in the world, allowing for huge scalability of your business utilising their massive logistical networks and gigantic traffic source.
Amazon FBA stands for Fulfilled by Amazon. It means that Amazon will store, pick and ship your items from their warehouse. You will private label (brand) your own products and sell them to Amazon's customers. They will pick, pack and ship your products to anywhere in the world, allowing for huge scalability of your business utilising their massive logistical networks and gigantic traffic source.
What do I like about selling on Amazon?
Freedom. My wife and I have just had a baby girl and a couple of cats. It's great to spend every day with them all. I don't sit in traffic, I don't sit in a cubicle all day and I don't hate what I do. I'm not spending the money, it's pretty much getting reinvested into stock and I have just started a holdings company. I'm mainly building the brand for sale. But that's another discussion and something I'm looking to do next year as we want to build our own house on a few acres of land.
What are the best bits of running an Amazon FBA business:
Freedom of time
The amount of money you can earn
The ability to sell for £1.5mill+
The ability to scale by adding new products
It's pretty simple
The Proof?
Below are just my UK and Germany accounts. I have 5, but I don't want this to get boring and I want to keep you reading. You can see products sold across these 2 countries are and the amount in pounds combined is £198,000. This is product sales. I make around 20% net.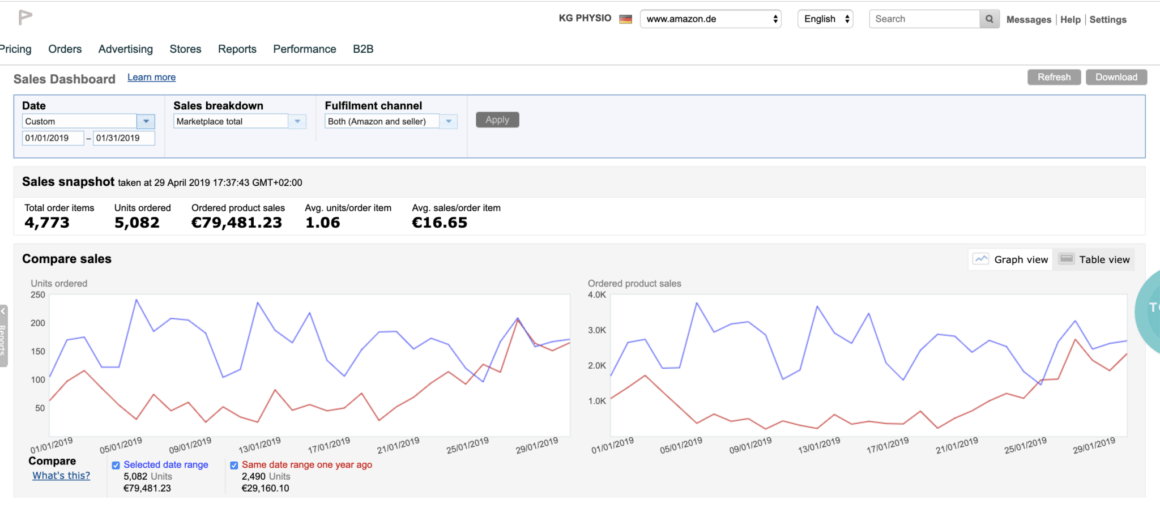 Why am I telling you this?
This is not about me gloating or saying how brilliant I am because I'm not. I'm just a normal person from a working-class background. The reason I have shown you this stuff is because the most powerful thing for me when I have looked at what other people are doing is;
Seeing is believing
Once I trust that their info is true, it inspires me to chase the same goals. Because I know it's realistic and tangible.
I will also look from May/June to possibly start some income reports if it is of interest to people, to inspire people and help them get out of work and be free to do what they love. Let me know on the comments if you'd like to see this. It would include rental income, blogging income, FBA income and other misc. income (consulting, short term investing etc)
How to sell on Amazon?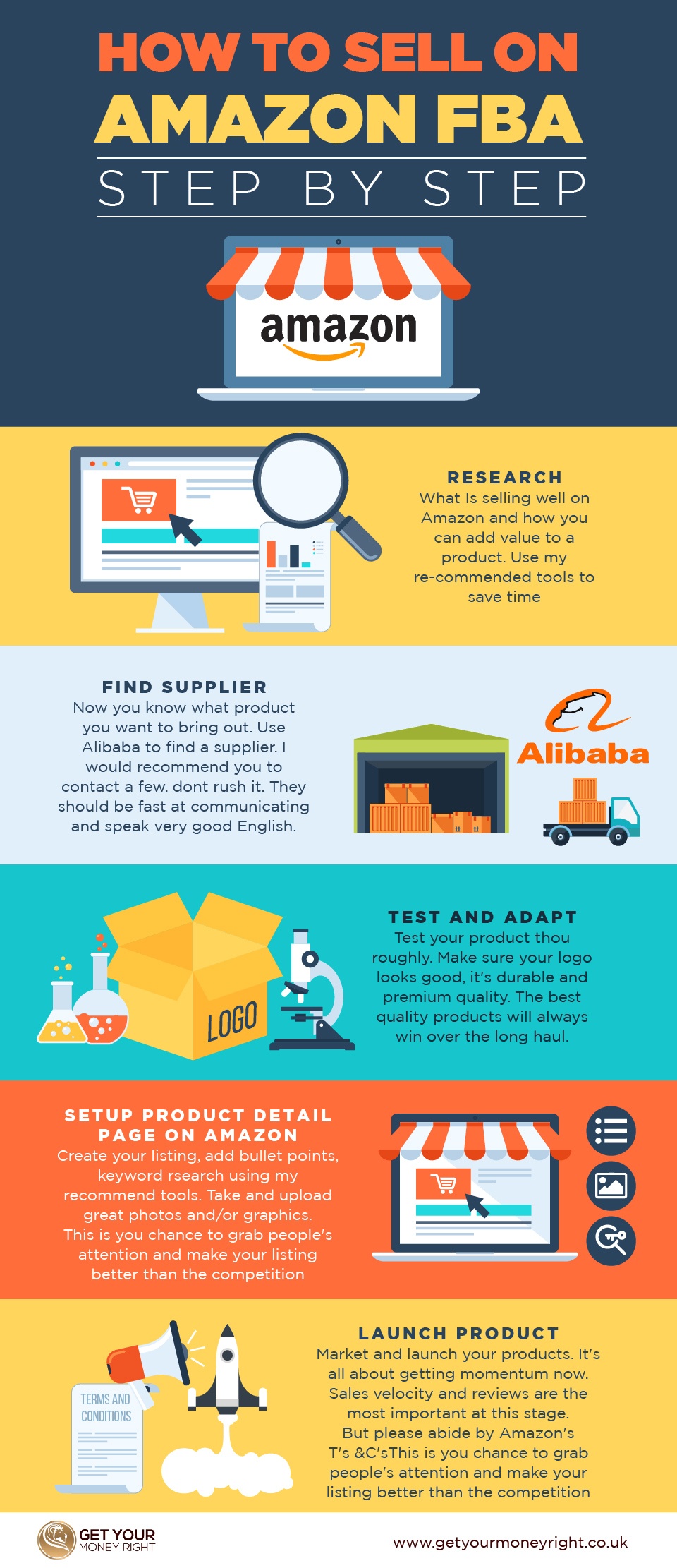 How To Sell On Amazon – Finding the right product
When learning how to sell on Amazon, the first and arguably most important part of this whole process is finding a killer product. You will need a plugin/software to quickly show up results. You see on Amazon, each product has a rank. A best seller's rank, with 1 being the highest and it will be per category for example Sports and Outdoors. The plugin or software will use this to predict daily and monthly sales volume of any product.
Using Helium10 you can quickly see who's selling well and how much demand there is. Here is an example of how it looks, if I search baby car mirror. First screen shot shows what rank in the category the products are. The second screenshot gives more detail, monthly sales numbers, price, FBA fees etc. It's extremely useful, I would go as far as saying imperative.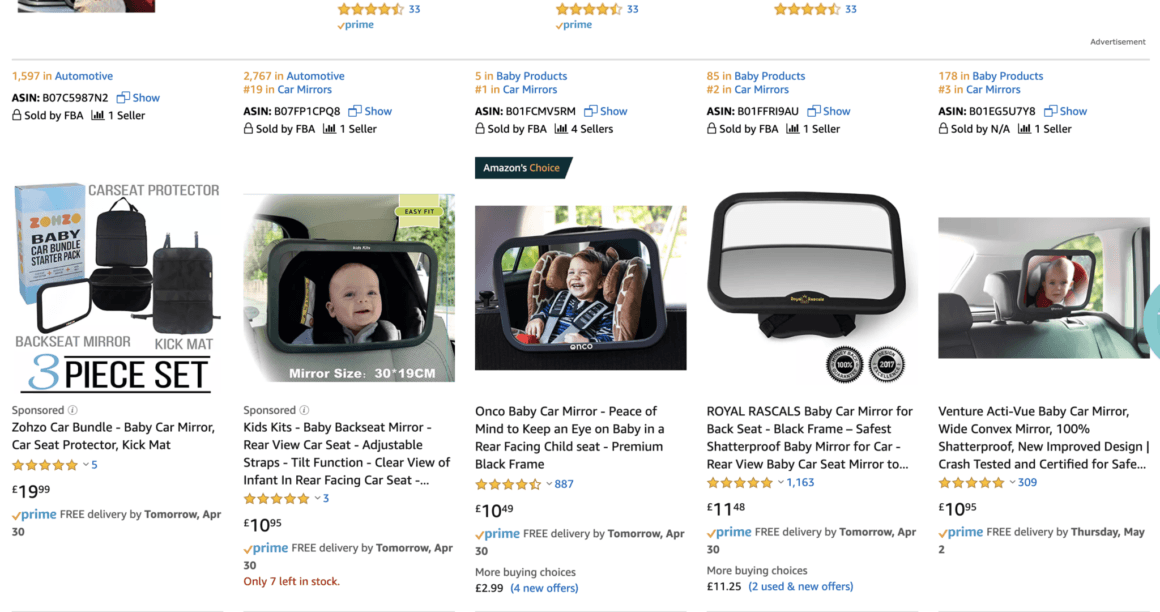 So what you will be looking for is:
A product that has good demand. You want to see 4 or 5 sellers all getting good volume for that product (as does this one)
A chink in the competitions armour e.g. negative reviews, bad pictures, poor listing, product defect. Capitalise on this
A way to add value
Not too many reviews
How To Sell On amazon – Finding the right supplier
Once you have an idea of 1 or 2 products. You will want to head over to Alibaba and have a look at suppliers and prices. You will open negotiation with suppliers through the messaging service and once you are happy with the supplier and the price you will order a test sample to your home address. Then you will test it, make sure it is very good, the logo looks good, its durable and of premium quality. Take a look below at 'baby car mirror' search on Alibaba.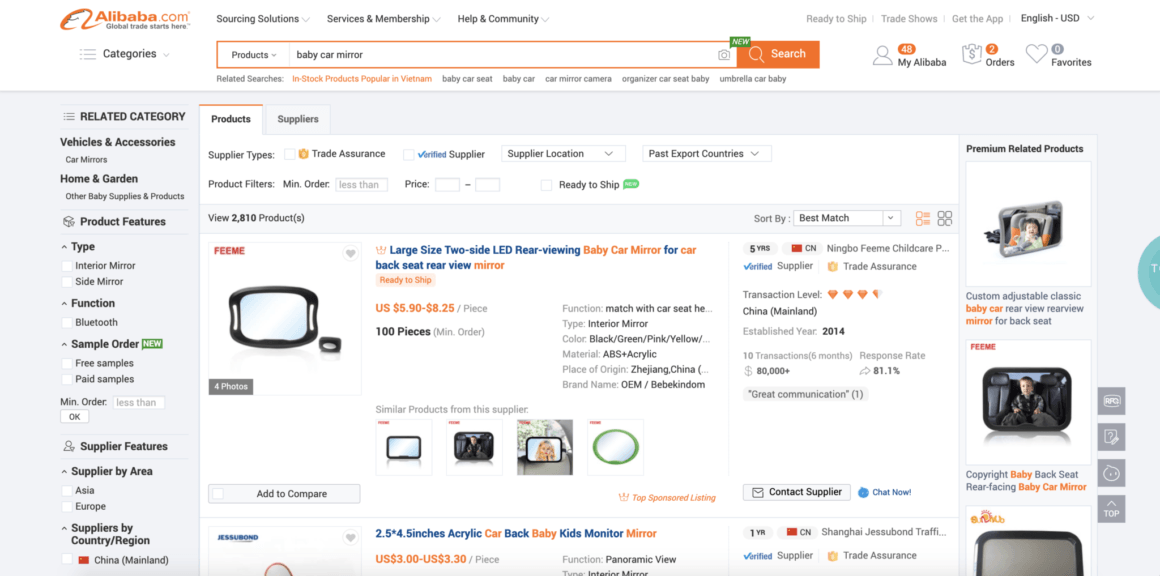 How To Sell On Amazon – Finding the right mentor
Everybody is different. Everybody learns in different ways. The general consensus out there at the moment is 'to find a mentor'. Maybe this is the case, maybe it's not, I'm not sure. But time is of the essence so it makes sense to fast track your result from getting advice from people who have been there and done it. A relatable quote from Warren Buffet,
' It's good to learn from your mistakes, but it's better to learn from other people's mistakes'

Warren Buffet
I would recommend rather than one person, who most likely won't have the time and will be too expensive, join a top course with a mentor group.
The advantages of selling on Amazon
Leverage the biggest E-commerce traffic source on the planet
Infinite scaling ability due to Amazon's huge network
The ability to sell an Amazon business for millions
Use it as a platform to get into brick and mortar stores
Work a few hours a day and run your day as you wish
Work whilst travelling
Earn whilst you sleep
Build other business's due to the extra time
Spend time with your loved ones
Summary
Most people end up spinning their wheels in life. They either do nothing through fear of failure or fear of the unknown. Or they have a crack at business and get shiny object syndrome. They try drop shipping for 2 weeks, then have a stab at Amazon, then something else but nothing works. Because A) they don't fully commit to mastery and B) They've got no one to show them the ropes.
Think about it, if you want to be a boxer you go to a boxing gym and get a coach or join a class. You want to learn the piano, you take lessons. That's how it works. People will happily pay £50 an hour for a tennis or golf lesson but when it comes to a mentor or a course of some sort then they get cold feet.
As I have said, if you're serious and you want to create a big business, one of the best courses out there when learning how to sell on Amazon, is The Amazing Selling Machine. If you're looking at living the laptop lifestyle and earning some serious money at the same time as building a brand, fast track your results and get a helping hand. Feel free to ask me any questions below or via the contact us page. Remember, the person who focuses on one thing for the longest wins. It's not about how 'smart' you are, the research supports this. Its focus, resilience and persistence.