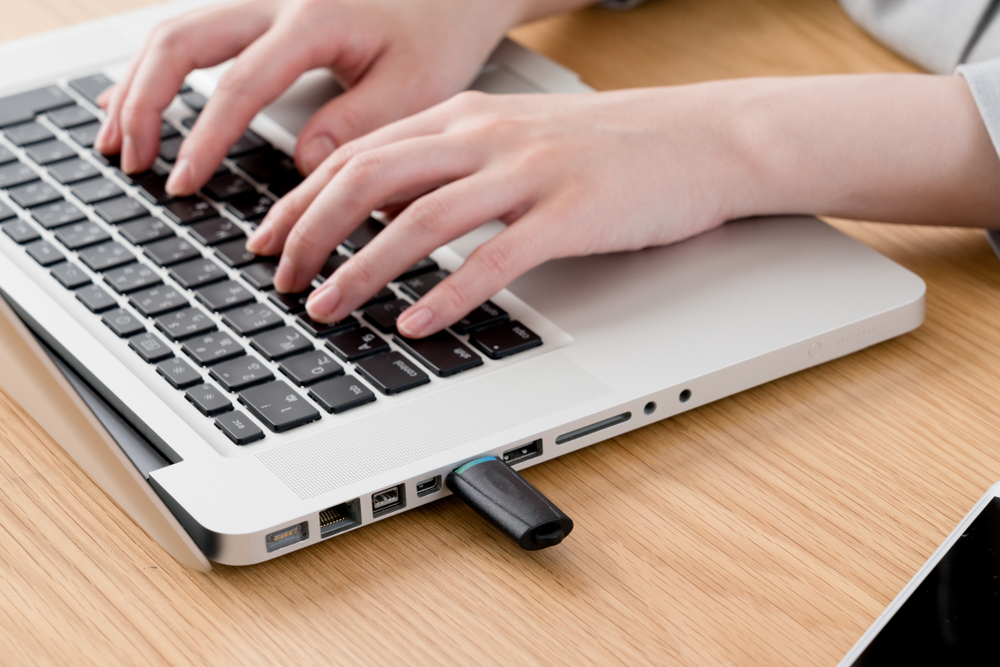 Consumers looking to use the internet on the go have several options available to them. With many smartphones boasting screens big enough to work from, and tablet devices continuing to be popular, many people use mobile data plans or Wi-Fi hotspots to work on the go. It's also common for people to use their smartphone or tablet as a mobile hotspot to facilitate laptop usage. While these are all effective means of accessing the internet while on the go, dongle plans can also be useful for getting online when you need to.
What are Dongle Plans?
A dongle plan is a type of mobile broadband connection. While laptop users on the move most commonly use dongle plans, they are not the only group to use them. Such plans are also popular with people who live in communal buildings, or in shared accommodation where there is no shared Wi-Fi service. A dongle plan may also be useful to those who live in such accommodation and experience slow internet speeds. However, whether a dongle plan will represent a significant improvement will depend on several factors.
A dongle is a small device that slots into a laptop's USB port. Depending on your laptop model, you may need an adaptor, as newer models of Apple laptops don't have USB ports. Users insert a data SIM into the dongle, which then allows them to access mobile broadband networks.
Dongle plans are great for laptop owners when their laptop doesn't have an in-built SIM slot. They can also be useful for those that struggle to access mobile Wi-Fi hotspots, or that are looking not to use their smartphone or tablet data. The great thing about the way dongles work is that you can also use them in desktop PC's if you need to.
It's worth remembering the impact that using your smartphone or tablet as a hotspot can have on your battery life, too!
Why Choose a Dongle Plan?
There are several reasons why a dongle plan might be the best option for you, in addition to the benefits we've already noted above.
If You Live in a Rural Area
While 95% of UK households can now access fibre broadband, if you live in the 5% that doesn't, likely to a rural area, then the ADSL internet coming into your home might be painfully slow.
At the same time, it is estimated that in over 99% of the UK, it is possible to pick up a 4G data signal.
4G speeds can be much quicker and more reliable than ADSL internet. Therefore you might be better off with a 4g dongle plan even for home internet use.
Flexibility
With a dongle plan, you can take your internet wherever you need to use it. So long as you can get a signal, you'll be able to get online whenever and wherever you want.
Having this flexibility is excellent both at home and when you need to use the internet elsewhere. If you want to work in the garden but your Wi-Fi signal is weak in the garden, a dongle could be the answer!
Things to Bear in Mind
Consider the following before you choose a dongle plan:
Mobile coverage in your area – Dongles work on mobile data networks. If you have an EE smartphone, for example, and struggle to get 4G coverage, an EE dongle plan will deliver a similar experience. Research which mobile providers offer the best signal coverage to ensure you choose the best dongle plan.
How you'll manage data usage – Whereas fixed-line home broadband offers unlimited downloads, dongle plans usually come with a fixed data limit. Although you will be able to top if you need more data, it's worth considering how you will use a dongle and ensuring you get the best value from a data plan.
No guaranteed speeds – Whereas many home broadband packages come with speed guarantees, as dongle plans are reliant on a mobile signal, they tend not too. If you have any issues with your dongle plan, you'll find yourself paying for it regardless.
How Do Dongle Plans Work?
Dongle plans provide internet access via mobile networks, providing users with 3G and 4G internet depending on their location. As such, you'll usually need to go to a mobile network to find a suitable dongle plan.
As dongle plans are a wireless method of internet delivery, the speeds you can access will depend on where you are. As noted, over 99% of the UK now has 4G coverage. However, this doesn't mean every location will have the quickest possible 4G coverage. Factors such as topography, how built up an area is, and even the weather can have an impact on the quality of the mobile signals used for dongle plans. However, the fastest 4G connections can deliver internet speeds of up to 30MB, quicker than basic fixed-line ADSL broadband plans!
Can I Get 5G on a Dongle?
There are currently no dongle plans that offer access to the 5G network. However, as 5G itself is still in the early stages of rollout across the UK, 5G dongle plans will likely become available in the future. For now a 4G dongle is the fastest.
Which Mobile Network Providers Offer Dongle Plans?
All the UK's major mobile networks currently offer dongle plans. You can compare them with The Money Pig to find an excellent dongle plan tailored to your needs.