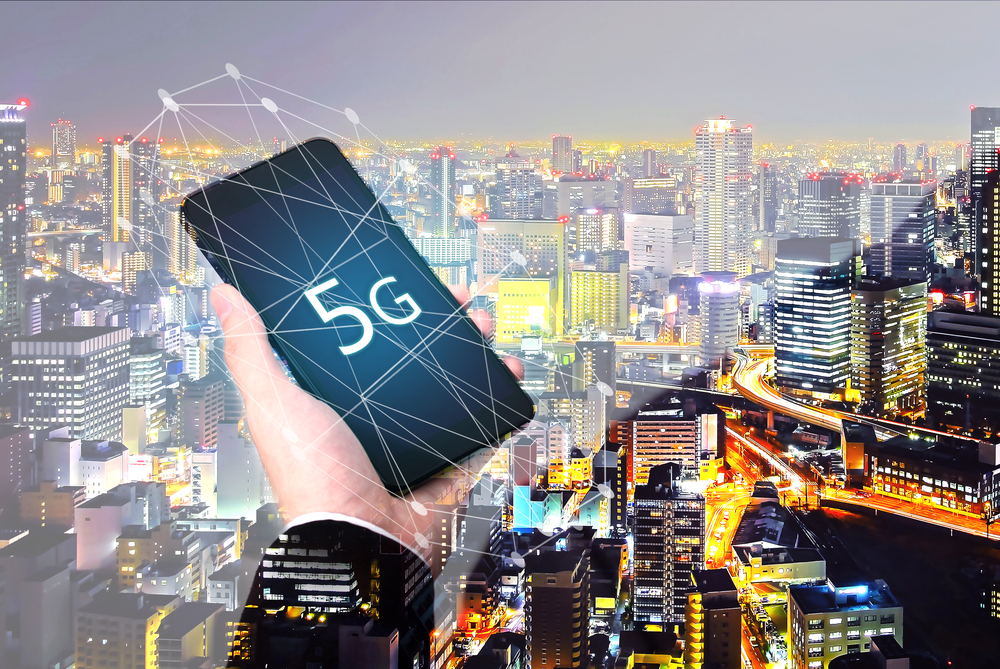 Finding an excellent broadband deal in the UK is getting easier all the time. One of the most exciting aspects of the UK broadband market in 2020 is the rollout of 5G. Being able to access 5G speeds could transform your experience of streaming video content and gaming, as well as general internet browsing and use.
As mobile data networks provide the 5G data signal, it's the UK's big four mobile networks – EE, Vodafone, Three, and O2 – that supply these services.
Let's look at everything you need to know about 5G broadband.
Will 5G Replace My Home Broadband Connection?
When 5G is available across the entire country, it will be up to you!
In the short-term, households will likely overwhelmingly keep their fixed-line broadband and only use 5G when they're out. Not every mobile phone handset or tablet device is 5G ready, while you'll also need to pay more for a 5G data plan.
However, in much the same way that you can use Three Broadband to get 4G home internet with no phone line, eventually, you will have the choice to use 5G at home, too.
Which Companies are Offering 5G Broadband Deals?
At present, the UK's main four mobile networks offer 5G broadband. EE, Vodafone, Three, and O2 all have 5G home broadband deals on their websites.
Prices vary across all providers, and at present, you'll always have to pay an upfront fee for your equipment.
There are a couple of things you'll need to consider before taking out 5G broadband.
First up is whether 5G is available in your location. The 5G rollout began in specific cities across the UK, and it will likely be several years before it's available everywhere, in the same way 4G is now.
The other consideration is whether the mobile signal where you live is good enough to make 5G broadband worth the investment. The best way to find out is to think about your mobile data signal. If you can get a reliable data connection from your network, then their 5G broadband should be useful, too. If your data connection isn't great, you may want to consider another network.
In addition to the main UK mobile networks, others like Sky Mobile and Tesco have also switched on their 5G connections but aren't yet offering 5G broadband. BT is another company not yet offering these services, although they're likely to. However, BT may not want to be seen to be promoting 5G too much given the money they make through operating the OpenReach network, which provides fixed-line broadband to most UK households.
This Tech Radar guide features some useful information about where you can currently get 5G broadband and the future rollout schedule.
When Can I Get 5G Broadband?
You might be able to get it now. However, if you're currently in a fixed-term broadband contract, you'll need to pay cancellation fees to switch. Being in contract isn't necessarily a bad thing. You can use the time to both find out if and when you'll be able to get 5G broadband, and also do your research into how good the signal is where you live.
Then, when you're out of contract with your current provider, you can cancel and take out a 5G package.
Is 5G Quicker Than Regular Broadband?
It depends. As always with things like broadband speed, several variables come into play.
On the face of it, with predicted 5G download speeds being up to 1GB, then yes, 5G will be quicker than most fixed-line broadband services. If you're looking for hyperfast broadband and can get Virgin Media where you live, you might already be able to get these speeds from a fixed-line connection. Vodafone and some other providers are increasingly introducing broadband packages with similar speeds, too.
Getting back to a 5G perspective, the ultimate speed you receive will depend on everything from the strength of the signal to interference and congestion. If you have thousands of people in a city centre all using the 5G signal at once, it's unlikely to be as quick as the headline speed says!
However, as the technology continues to develop, 5G should be capable of consistently delivering faster speeds than fixed-line broadband, particularly in comparison with today's superfast broadband packages.
It's at this point that people are likely to consider switching their fixed-line home broadband connection for a 5G alternative. While 5G may be more expensive in the short-term, people will likely be happy to pay more in return for not needing a landline as well as for the far higher speeds.
Can I Get 5G Mobile Broadband?
All 5G broadband is mobile broadband data signal rather than fibre optic cables delivers it.
If you have a smartphone or tablet device that is 5G ready, and you have a 5G data plan, then you're effectively getting 5G mobile broadband already.