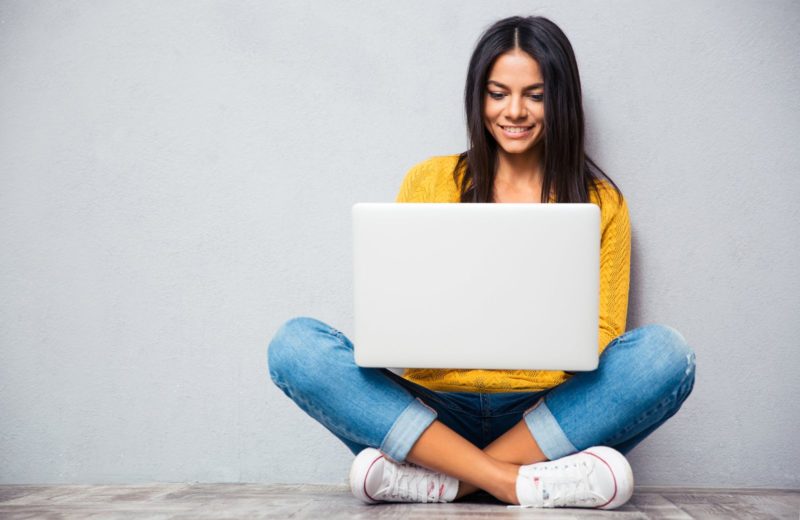 First of all, let me say that my situation is not yet ideal for all living situations. It's great for my context, but it might not be for yours. In a developing European country like Romania, £2,000 per month provides me with everything I might want from life. Food and services are quite affordable here, but this is not so much the case in Great Britain, France, Germany, or the Nordic countries. You'll be able to get by in such places if you keep your expenses low and spend as little as possible on restaurant food and drinks, as well as on other miscellanea, but you won't be living the high life.
I should also add that I'm still heavily underpaid for the amount of experience I have and the quality that I deliver by comparison with other writers of my calibre. Overall, there is a convergence of factors that make this the case.
The first, most significant drawback that I have to deal with is that I'm not a native speaker. Despite the fact that I grew up bilingual and that I have an undergraduate, as well a graduate degree in English, there's definite bias against non-natives on the part of most employers I've engaged with. From reading my work, many can't tell that I'm not a native, but they discriminate anyway once they learn of this detail. Such is life. Not everyone does this, of course, but a good majority of potential employers do – I'd say at least 3 out of 5, depending on where you're looking for work.
In addition, I did not (yet) break away from freelancing platforms to create my own brand, which inevitably has an impact on my earnings. Finally, I'm in a place where I need a steady, long-term income. This means that I will often negotiate softer, concede to lower rates, and accept to ghost-write, all of which significantly impair my professional development. My main priority is to deal with the latter two impediments over the course of the next couple of months.
There are a few reasons why I'm sharing my experience thus far in spite of the shortcomings of my current situation. The two most important are that: 1) In a country like Romania, what I do is more than enough to make a decent living, and 2) My journey so far can be a useful lesson to anyone about to start down this career path without any previous experience.
How I began With Freelance Writing
Seven years ago, when I started my career as a freelance writer, I did so because the scholarship I was offered as a student was not nearly enough to cover my expenses. Long story short, both my partner and I were living on £300 (current value) a month in our first year of university. Half of that was rent, another quarter or so were utility and travel expenses, while the rest was meant for food and sustenance.
Currently, the minimum wage in Romania is £379, before tax. Once every couple of months, we'd get a hessian sack of potatoes, along with smaller quantities of other veggies from our grandparents living in the countryside. These would comprise the bulk of our diet. After just one semester, we both lost a good deal of weight and we generally could not afford to attend any activity outside of the university.
We'd heard from someone about a popular platform that would allow people to work from home. We needed a job that could land us some extra cash while still allowing us to keep on top of our studies in order to get performance stipends. I won't give any names because I'm about to bash it really hard, but suffice it to say that, despite its unspeakable policies and treatment of employers and employees alike, the freelancing platform I started out with remains one of the top three results to "freelancing" on Google.
The discrepancy between the marketing of this platform and reality continues to shock me to this day. This was the place that most stunted my growth as a professional and I spent at least three years working on it because, at the time, I didn't know better.
My First Project
It didn't take a long time to get my first project. I had the skills, the conviction, and determination to deliver good copy, regardless of pay. My first project paid $1 for 500 words and I spent around a week writing the best I could for this amount of money. Few, if any amendments were necessary and I got a great review on my profile. I was earning money from home, doing something I loved, taking control of my life… I was in ninth heaven. In retrospect, of course, I should have never started working for such a ridiculous fee.
The second project I landed paid a little better, around $1.5-$2 for 500 words. After a few weeks of writing, I began to realize that people were taking advantage of my work. However, because I really needed the income, I'd accept more work for the same price instead of turning down such scandalous offers. In a couple of months, I connected with an employer that paid me $5 per article. I remember that this was the first time I felt my efforts were valued and that I was being treated respectfully. As I learned more about the industry, the feeling obviously didn't last. Still, it took me a year to start turning down anything under $5 for 500 words.
The following two years I spent struggling to obtain better value for my work. Despite the quality of what I would deliver, the platform was ridden with employers trying to make as big a profit with as little investment as possible. Through their policies and treatment of customer-client conflicts, the website encouraged the culture of low-quality, bulk work. Any conflict you did not agree with as an employee could result in your funds being frozen for unlimited periods of time.
I wish I could have had a serious conversation with present me to help past me make better choices back then. Still, in a matter of years, with a bit of luck, and with a lot of work on my part, my payment saw drastic improvement.
Eventually, I switched to a much more reliable freelancing platform – Upwork. It's still one of the top three results on Google, but the two could not be more different. As a freelance writer, I am no longer charged the platform's fee before being paid. My work is protected so long as I agree on milestone payments with my employer and any disputes I have can benefit from decent arbitration on behalf of the platform. The fee I pay is slightly higher for the first $500 I make with each employee, but I find this to be an acceptable compromise.
Another essential detail about this move is that I now have the chance to work with employers that are willing to pay a decent rate for valuable work. On average, I am currently able to make anywhere from $3 to $5 per 100 words, which makes a world of difference.
How You Can Earn Money By Writing Articles From Home
The one good part about my awful experience as a newbie freelance content writer is that, hopefully, others will be able to learn from it. I estimate that I could have spared myself at least a couple of years of hardship if I had strictly followed these 5 tips"

Diana Melnic
1. Improve your writing and getting out there
This one is kind of a given. If you want to make a career out of freelance writing, you need to be good at it. A great way to do this is to start your own blog. If this appeals to you, check out How To Start A Blog. Both start-ups and professionals use blogs as a way to get out there and network with clients and peers. To begin with, a blog can serve as a way to grow your business as a freelance writer. It can host your portfolio, more specific information about you, testimonials, contact details, as well as a page where you make your pitch. However, it will take a good amount of time before your blog receives enough traffic and attention to make it a reliable source of income – either through advertising or business contacts.
Aside from a blog, social media outreach is also important. You need to be active on LinkedIn, Twitter, and Facebook with client-friendly content. Ideally, these should also link back to informative pieces on your website in order to generate more leads. If you find that your personal pages are… too personal, just create separate, professional ones. In the meantime, try to get a good grasp of what other successful freelance writers do. Connect with, follow, and learn from what they share.
2. Select a decent freelancing platform
While your blog and social media profiles will take some time before they start generating serious business, freelancing platforms can get you in touch with people who need good writing now. If they turn out to be reliable people you want to keep working with, you can then use these connections to grow your personal business.
The basics of such platforms involve setting-up a profile with information about yourself, past experience, and (if this is the case) a portfolio. Then, using this profile, you'll be able to bid on projects posted by employers. Depending on the type and amount of work, projects can be paid hourly, by number of words, or in other types of milestones.
As you can tell from what I've been through, your choice of freelancing platform can have an outstanding impact on your freelancing experience. This aspect cannot be overstated, so I'd advise you to pay close attention to the policies, rules, and general way of things on a particular website before setting up a profile and committing to it. For instance, do they ask for their service fee up-front or after you get paid? In addition, try to compare the benefits of each subscription plan and see which would fit you best depending on the time you're willing to dedicate to writing.
Spare yourself the trouble and don't work with anyone that takes their service money before you get paid. It's not good business. Other questions you should answer are: do they have a milestone system where the employer can put their funds in an escrow pending the approval of your work? Although it didn't happen often, I did get scammed out of work that I delivered in the past. Now, the escrow system pretty much protects me against such occurrences.
Furthermore, do they have a systematic dispute system wherein these milestones can be contested when trouble or misunderstandings arise? Reviews can be a good source of information, but take them with a pinch of salt. After years in the industry, I would know that a great deal of these "testimonials", whether good or bad, are actually paid content.
3. Always avoid ultra-low-paying jobs
Don't ever go with anything lower than $5 per 500 words to begin with. Both clients and writers know that no quality work ever comes from a rate that is lower than this. If someone is not willing to pay at least this sum, you're very likely looking at an employer that is trying to rip you off. Once you have 10-15 projects done and neatly showcased in your portfolio, you can start upping the ante to $10 per 500 words and see how it goes.
Yes, there are people making $100, $200, or even more per post. I often think of them as well, but it's to your detriment. Everything you can do for now is hone your craft and, in time, your asking price will also go up.
4. How to choose the best freelancing jobs
When you choose which jobs you bid on, pay attention to the details in the job description. Does the employer specify how much work they expect? If not, do they at least mention how long of a commitment they require and the rate they're willing to pay for it? Moreover, you need to be absolutely certain about the niche or type of content expected of you before making a bid. If you know nothing about a topic and a high level of expertise is required, let it go for now. You basically want as much information as possible before making a bid, as this will help you customise your pitch according to the needs of the employer.
My advice is to first work with established clients that have already hired and paid people on the platform. These are people or organizations whose reputation you can ascertain from their collaborations so far so working with them is more likely to result in a fruitful project.
5. Making A Bid
This brings me to my next tip: never copy-paste a previous bid. Sure, you can copy a small paragraph to say a bit about who you are, but the idea is to adjust your pitch according to the job you're applying for. Don't make it too lengthy either. Try to capture the attention of the employer and use this little time to deliver the most important facts about who you are, what you can do, and why you're the best fit for the project.
If it takes more than three minutes to read, your cover letter is likely too long. Remember, a bid is not your CV or portfolio; the employer can see this information on your personal profile or blog.
Recommended Tools That Save Me Time And Money
At first, I used notepad. But as my work grew, I realised I needed speed and accuracy. I needed to streamline my efforts, no time wasted, no mistakes and only quality delivered to my customer which in turn will make me more money.
Upwork – This is the main freelance platform that I use to get 75% of my jobs. As previously discussed, it's safe and reliable with great communication from their support team if needed.
Grammarly – I was reluctant to use this at first, after all what kind of writer doesn't do their own spell check? Well its not just that, this tool is not only super useful for effective spelling and grammar mistakes (especially if English is not your native tongue) but also plageuarism. This is key when writing for other people and especially for blogs. Content needs to be unique
ConvertKit – Something I have just started using actually. I figured if I can start to build a network, I can build an email list. I'm experimenting sending group emails to my clients and starting to play around with email marketing techniques. I'm just at the beginning phases here but so far I have a great feeling about this. It will be very useful once I start my website too. So far the tool looks slick and intuitive, I'm really looking forward to get going with this.
Getting to £2,000 per month writing articles
A freelancing career is not as breezy as some might make it seem. It will take time, dedication, and effort, but I assure you that it is possible and rewarding to make a living out of writing online. You will have more time and more control over your life, without a boss like the ones in Horrible Bosses! Once you have a good stride on the platform of your choice, your next move should be to expand beyond the site itself. Using your personal blog and social media channels, you can create your own brand and have people engage directly with it. This will not only increase your earnings by eliminating the platform service fee on either side, but it will also portray you as an independent business.
You should not, under any circumstance, make career decisions under duress. Just look at my experience. Because of my personal circumstances, I've had to constantly negotiate in the favour of those who contact me in order to ensure there is always enough work to cover my expenses. But this is not how you normally do business. Most importantly, you need to take pleasure in what you write about. If you don't, then the project is not for you and this will reflect in the quality of your work.
All the best in your journey guys and gals.
Diana Melnic