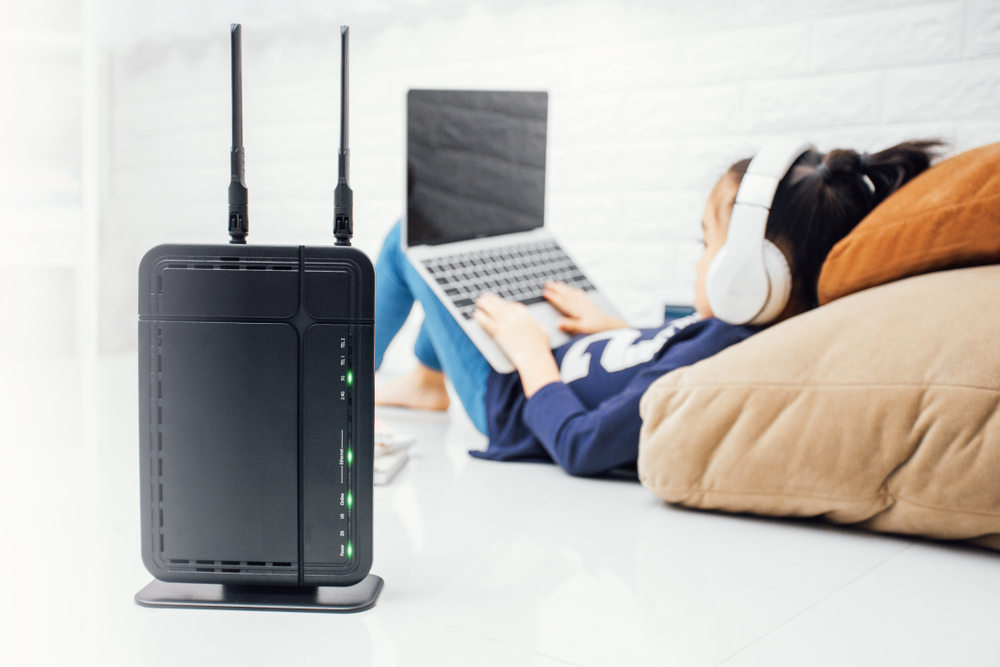 While the ideal broadband package looks different for everyone, there are certain things that most people want to get out of their deal. The lowest possible price, the speed the internet service provider (ISP) advertised, and reliable service are the minimum expectations we have of a broadband package.
Some people will take out a new broadband package and then stay with that ISP for years. Others will always be shopping around and will plan to switch broadband as soon as they can.
Why Switch Broadband Provider?
You may want to switch broadband provider for several reasons. Thankfully, it doesn't take long to find great broadband deals, and switching providers when you've chosen a package is usually a quick process, too.
Let's look at some of the most common reasons people look to switch broadband.
You're Coming to the End, or are Already Out of Contract
Most broadband providers offer an introductory price when you join.
For example, you might pay £24.99 a month for the first 12 months of your broadband contract, and £35.99 a month after that.
Why would you voluntarily pay an extra £11 a month for the same service you were previously getting? Your broadband doesn't get quicker overnight!
If you're coming to the end of your contract, you can look to switch broadband provider or speak to your current ISP. Usually, telling them you're going to change providers is enough for them to continue your current deal. ISP's are also obliged to let you know when you're coming to the end of your contract. Within this communication, they should also highlight their current deals. They may offer to keep you on a lower-priced package automatically, meaning you don't need to shop around to switch broadband. Of course, if you're not happy with the speeds and service you have received, you might decide to change ISP anyway.
You may also be able to switch broadband provider when you're still in contract, if:
You're happy to pay cancellation fees or pay up the rest of your contract. Some ISPs may cover this cost for you.
You've received a notification from your ISP that they're putting up the price. In this instance, you have 30 days in which to cancel penalty-free and switch to another ISP.
Some ISPs also allow you to cancel if you're not receiving the broadband speeds promised. However, the terms around such cancellations are usually challenging to meet and trying to get out of a contract this way can be stressful and potentially expensive.
You Can Get Quicker Broadband Cheaper
The broadband landscape in the UK is continually changing. As of 2020, the 5G network is rolling out, BT Openreach continues to upgrade its cable network, and many ISPs are venturing into offering ultrafast and hyperfast broadband packages.
As we have seen in our broadband reviews, particularly of brands like Virgin Media who are moving into the higher speed markets, prices are very competitive. By the time you have seen through a 12, 18, or 24-month contract with an ISP, you'll likely be able to get quicker broadband at an equivalent or lower price.
You're Coming to the End of a Bundle Deal
Some ISPs, such as Sky, tend to offer broadband as part of bundle deals with TV and other services.
If you've decided not to continue with your Sky television subscription, you might decide to cancel and move your broadband elsewhere, too. Bundle deals can provide good value, and mean only one payment leaves your account each month instead of two or three. However, you might get better services and pricing by having separate providers for things like your broadband and TV subscription.
How Quickly Can I Switch Broadband Provider?
Switching broadband provider is usually straightforward. Typically, you will start to receive broadband services around two weeks from the date you sign up with a specific ISP. The usual process is for your new ISP to send out your router and any other equipment and provide you with a date they will start supplying your services. On that date, you plug in and switch on your new router, and your services will activate during the day.
You will usually not need a broadband engineer to visit your home unless you're receiving fixed-line broadband or having a landline installed for the first time. If you're receiving fibre to the premises (FTTP) broadband, this too may require an engineer visit.
The time an engineer needs to spend at your property will depend on the work that needs doing.
The only exception to this process is if you're switching to or from Virgin Media, as Virgin does not use BT Openreach but its internally-owned cable network. However, legislation is in the pipeline which will change this and bring switching to or from Virgin Media into line with all other ISPs.
How to Switch Broadband Providers
As we've seen, the process of setting up broadband is usually straightforward, meaning all you need to do is find the best ISP for your needs!
You can search for your next broadband provider here at The Money Pig.
Here's all you need to know about using our comparison tool to switch broadband providers.
Tell Us What You're Looking For
Choose between Broadband Only, Broadband and TV, or Broadband and Phone deals.
Tell Us Your Postcode and Current ISP
First, let us know your postcode and your current ISP, so we can show you only the deals that are available to you.
While Ofcom estimates that 96% of UK households can receive superfast broadband, not every provider may be able to provide you with services. Depending on your location, you may also be able to access higher-speed services from specific ISPs.
Use Our Filters to Tailor Your Search
Our comparison tool includes a range of filters to help you tailor your offers to the type of deals in which you're interested.
You can filter your available deals based on:
Broadband Type. If you're looking specifically for ADSL or fibre-optic broadband, choose the type of broadband deals you want to see.
Contract Length. Broadband contracts longer in length usually mean lower monthly prices, but you can select the types of deal you want to view.
Download Speeds. If you want to see the fastest broadband available to you, or know you only need a basic connection, use the download speeds filter to see relevant deals.
Usage Offers. Whether you want a broadband-only package or are looking for a deal that includes calls with your landline, use the filter to see the various offers available. Unless you're looking to switch to Virgin Media, you will always need to take out a landline. Most ISP's provide you with unlimited weekend and evening calls at no extra cost anyway. Still, you can add anytime or international calls with some providers.
Monthly Cost. If the price is your primary motivator when buying, use this filter to tell us what you're willing to pay monthly for your broadband.
Providers. If you only want to see deals from specific providers, or don't want particular ISPs to be included in your results, use this part of the filter.
Compare Broadband Packages
Once you've chosen the relevant filters, compare broadband packages and see what deal is best for you.
You can sort your results by price, speed, or Money Pig recommended broadband deals.
Click Through and Sign Up
Once you've chosen the ISP you'd like to switch to, click the "Visit Now" button and sign up!
You should receive a letter both from your current and new ISP to confirm the switch and the process. Remember your ISP must tell you when you're coming to the end of your contract. Therefore, you don't need to worry about remembering when your contract is due or adding a reminder to your calendar.
If you change your mind after switching ISPs, you can cancel within 14 days of the start of your new contract without being liable for cancellation fees. Some broadband providers, including Sky, also allow you to cancel within 30 days if you don't get the speeds you should.
Some other ISP's are part of Ofcom's Voluntary Codes of Practice on Broadband Speeds, which allow customers to cancel in similar circumstances.
Switch Broadband with The Money Pig
Now that you know everything you need to know about how to switch broadband, compare and find a better deal with The Money Pig!