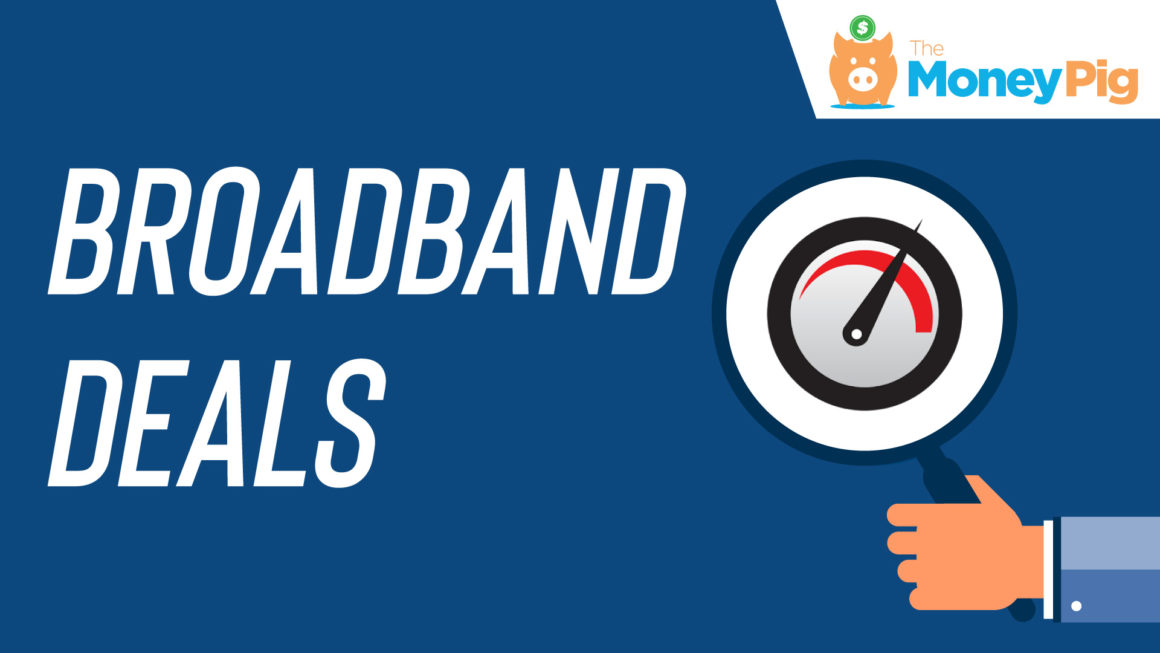 How we watch and consume TV has changed in recent years. While many factors have influenced this, the growth of streaming platforms like Netflix and Amazon Prime Video, and the availability of original programming on these, have played a big part.
However, most households do still have some sort of TV subscription or service. You may be able to get better value by combining your broadband and TV into one package.
What are Broadband and TV Deals?
A broadband and TV deal is when you get both these services on a package deal from the same provider. Not only can it mean you only have one bill to pay instead of two, but it may also help you save money versus taking out individual plans for both services.
Most providers that offer package deals give you the flexibility to choose what services you want to include. In addition to broadband and TV deals, you can get packages that include landline calls and even mobile phone contracts!
What are the Best Broadband and TV Deals?
The best broadband and TV deal is the one that best fits your needs.
While having access to 900 television channels might sound neat, how many of them are you ever going to watch? Thinking about whether you need things like kids TV channels can save you a few pounds a month while doing without sports and movies can easily save you hundreds of pounds a year. Think about how you consume content on your TV. If you're always watching Netflix, do you even need a TV package?
If you do opt for TV, the more you pay, the more you'll get. Premium content such as sports and movie channels are what tend to push the price up. Still, you can often remove specific sets of channels and get a TV package 100% tailored to your viewing habits.
What TV Packages are Available in the UK?
Most providers that offer broadband and TV deals provide their services in a particular way. This set-up can sometimes cause issues with availability or the quality of service you can receive. You should ensure you're happy with what you're going to get before you sign up to anything.
Let's review the different ways providers deliver TV services in the UK.
Satellite Television Services
The best-known satellite TV provider in the UK is Sky.
To get Sky TV, you need to be able to install a satellite dish at your property. It is then necessary to connect the cable from the dish through your home to a set-top box, which most people situate where their TV is.
If you live in a block of flats, you should check the building set-up in terms of receiving satellite TV. Some buildings rely on a communal signal. Also, Sky usually requires their dish to be south-facing, so if you live on the northern side of a building, you may not be able to have a dish installed.
Satellite TV packages usually require the most set-up with regards to equipment. Unless you already have a dish installed at your property, you will typically need an engineer visit.
However, satellite TV often provides the broadest range of viewing options and choices. You can select a package with every channel available or cherry-pick those which you're most likely to watch.
Cable Television Services
Virgin Media delivers almost all the cable TV services in the UK. Virgin Media operates via its privately-owned network, not being reliant on BT Openreach to provide services. For this reason, Virgin Media may not be available if you live in a rural area. If Virgin feel there is no economic value in installing their network where you live, it's unlikely you'll be able to get cable TV.
As of June 2020, it is estimated only 50% to 60% of UK households can receive Virgin Media or another cable TV service. You can enter your postcode on the Virgin Media website to let them know you're interested. If a certain number of homes in a specific area shows an interest, this may inspire them to install their fibre-optic cable network.
Cable TV services come into your home directly via fibre optic cables.
When searching for broadband and TV deals with The Money Pig, just let us know your postcode, and we'll show you the packages that are available where you live. We ensure you don't find yourself getting excited about a Virgin Media package that you can't get!
Internet Protocol Television Services (IPTV)
IPTV comes directly into your home using your internet connection. The best-known provider of IPTV in the UK is BT.
While IPTV is a unique and efficient way of receiving TV services, give some thought to how potential disruptions to your service may affect you. For example, if your broadband goes down with satellite TV, you will still be able to get your TV services, unless the weather affects your satellite dish. When you have IPTV, if your internet goes down, you'll lose your TV accessibility, too.
You also need to ensure you can receive superfast broadband to be able to watch HD TV and enjoy a smooth TV viewing experience.
Freeview
Freeview is the UK service that gradually replaced analogue TV services until their 2013 switch off.
Today, UK households can receive Freeview via a set-top box, which can be purchased from a supermarket, or with a Freeview tuner. Smart TV's can also receive Freeview without the need for a box or cable.
If you don't watch much TV, or when you do you tend to stick to the "traditional" channels, then Freeview can be ideal. Some internet service providers (ISP's) provide a Freeview box or tuner to their customers when they sign up for their broadband packages.
YouView
YouView is a similar service to Freeview, with TV boxes provided by BT and TalkTalk as part of their broadband and TV deals.
Which are the Biggest Providers of Broadband and TV Deals in the UK?
The so-called "big three" providers are Sky, Virgin Media, and BT.
All three companies provide broadband and TV deals. Virgin Media offers the quickest potential broadband package. However, their limited availability in the UK means you're more likely to be able to get Sky and BT deals.
In areas where all three companies offer broadband and TV deals, it is often easy to find competitive deals. This is particularly true if you're coming to the end of a contract or promotional period, and your existing provider will typically match the best deals available to keep you.
Choosing a Broadband and TV Deal
To choose a broadband and TV deal, think about what's most important to you.
For example, Sky tends to sell its broadband as an add-on rather than as a primary service. Therefore, if you want Sky Sports and Sky Movies, you can get a Sky broadband and TV deal to suit you.
In contrast, if you want the fastest possible internet connection, you can look at BT or Virgin Media first, and see what they offer in terms of TV packages.
You should also look at other factors, such as potential installation costs, to ensure you're getting the broadband and TV deal best suited to you, at the lowest possible overall price.
Compare broadband and TV deals with The Money Pig to find the best deal for you!