Find and Compare Van Insurance Quotes
Van Insurance
What the ideal van insurance policy looks like is different for everyone. Whether you're looking for a great deal, the best all-round package, or need private or commercial van insurance, you will be shown a wide range of available van insurance policies so that you can decide which is the best one for you.
The Easiest Way to Get Your
Van Insurance Quote
Get Van Insurance Quotes in Minutes
Enter some brief details and you will quickly be presented with a selection of competitive van insurance quotes.
Save Money and Get the Best Deal for You
Discover what different insurers are offering you for the money they're asking and get the deal that gives you more benefits for less money.
Easily Compare Van Insurance Deals
Compare like-for-like van insurance quotes or different add-ons and benefits to get the ideal car insurance for your needs.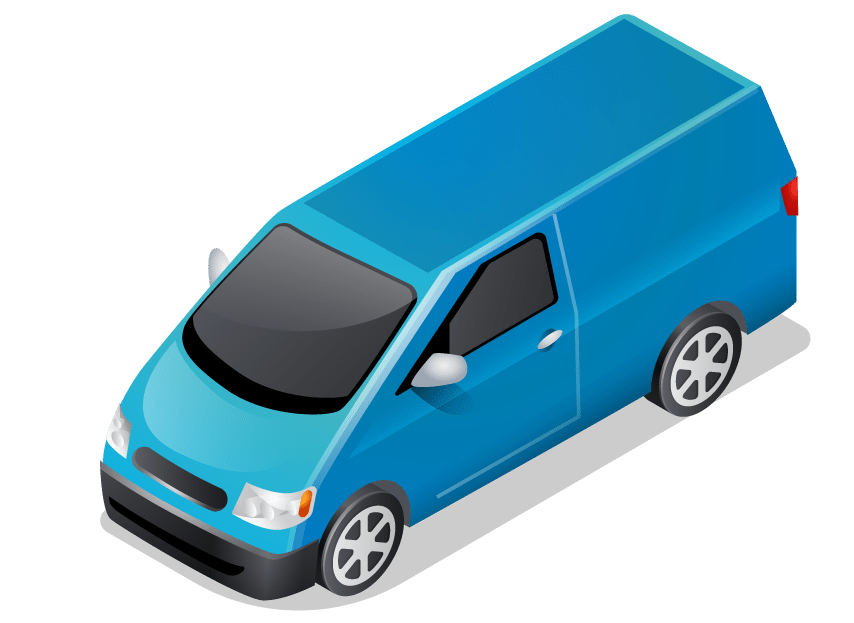 Compare Van Insurance Quote Quotes in a Matter of Minutes
To provide you with a wide selection of van insurance quotes, you will be asked about:
You
You'll need to tell us your name, age, address, and occupation, as well as your driving licence information and some other details.
Your Van
You will be asked about the make, model, and size of the van you're looking to insure.
How You'll Use Your Van
You will need to know how you plan to use your van and its purpose.
How Many Miles Your Van Will Do Per Year
You will need to estimate how many miles you'll drive in your van over the next 12 months.
Modifications to Your Van
Modifications to your van can influence the cost of your insurance depending in the changes you've made.
The Value of Your Van
Insurers need to know how much they're insuring you for before providing you with a quote. If you're unsure of the value of your van, you may be provided an estimate based on the other details.
What Will Your Van Insurance Cost?
What your van insurance will cost depends on several factors. As there are a number of potential uses for a van, it is important that you give accurate details around how you plan to use your van.
According to Consumer Intelligence, in October 2019 the average cost of a van insurance policy was £1,781.
However, the cost of your own policy may differ hugely from this depending on how you plan to use your van, but as with car insurance, by far the biggest influence in terms of price differences is your age.
According to Consumer Intelligence, the average annual cost of van insurance is £4,673 for van drivers under the age of 25, compared to £843 for drivers aged 25 – 49, and £581 for drivers over the age of 50.
Get your personalised van insurance quotes today!
How to Get Cheaper Van Insurance
Van insurance can be expensive, especially if you're a younger or new driver. Thankfully, whatever your circumstances, there are several ways you van keep your costs down.

Don't Get a Bigger Van Than You Need
As smaller vans are designed to carry smaller loads, they typically have smaller engines. In the eyes of insurers, this usually equals smaller risk, and lower insurance premiums. Think about what your van is for and buy a smaller one if necessary.

Pay for Your Van Insurance Annually
Paying for your van insurance on an annual basis means you won't need to pay any interest or other finance charges.

Avoid Buying a Modified Van or Making Your Own Modifications
Modifications can make insuring a van more expensive. This is generally because it can be more difficult and expensive to find spare parts or make repairs, but modifications may also make your van more appealing to thieves or vandals.

Improve Your Van's Security
Fitting Thatcham approved alarms, trackers, or immobilisers to your van will reduce your insurance cost, as will keeping the van in a secure location, such as a garage, overnight.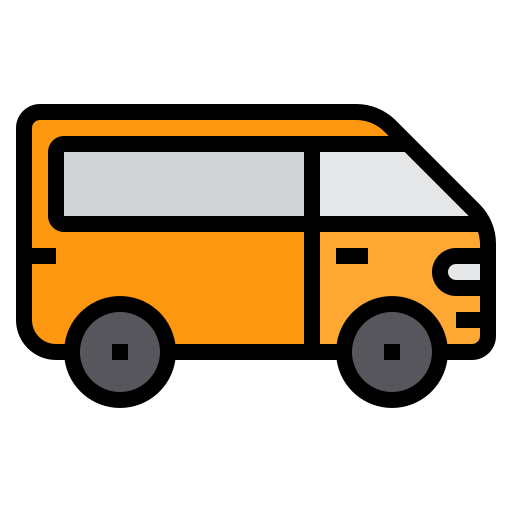 Keep as Little as Possible in Your Van Overnight
If you're going to be keeping your van on a road or in another open location, you can save money on your premiums by not having to cover any goods inside the vehicle.

Manage Your Mileage
Give as accurate as possible an estimate for your annual mileage and look to manage your van usage and trips to avoid unnecessary usage.

Consider Whether You Really Need Additional Features
Additional features and benefits are a staple of many vehicle insurance policies. Consider whether you really need features that are automatically added or included. If you do, then it can often be cheaper to buy them separately anyway.

Compare Van Insurance with The Money Pig and Don't Just Auto-Renew
Whether you're taking out van insurance for the first time or you are due to renew your policy, ensure you compare quotes with The Money Pig to ensure you're getting the best deal to keep you covered for the next 12 months.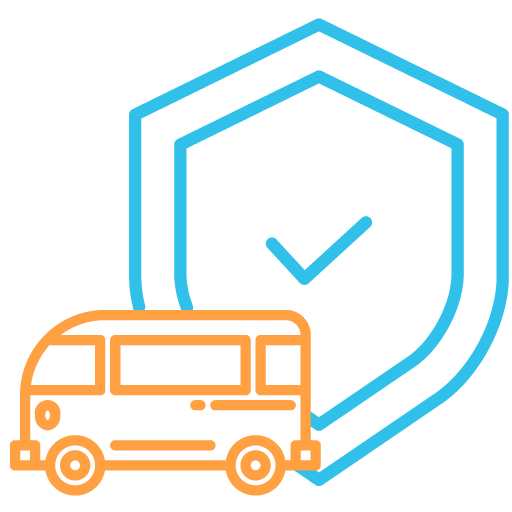 What Type of Van Insurance do I Need?
What you're covered for will depend on the type of van insurance you have. Whereas cars and motorbikes differentiate between social, domestic, and pleasure or business use insurance policies, van insurance is slightly different with a wider variety of insurance types. You will often see van insurance split into two categories – private and commercial – but there are further specifics within these descriptions that are worth understanding.
Private – Van Insurance for Social Use
This type of van insurance will cover you purely for your own use, such as visiting friends, going shopping, or taking trips such as holidays. If you have social use only van insurance, then you won't be covered even for driving to work.
Private – Carriage of Own Goods
This type of insurance will give you social use cover but will also insure you for driving your van to and from a single place of work. This may include storing goods in your van overnight, too. If you use your van as part of your job, for example if you're a delivery driver or a mobile mechanic, you will need a commercial policy. When you take out private van insurance with carriage of own goods included, you will need to tell your insurer what you're going to be carrying on the van and what it is worth.
Commercial – Haulage Insurance
Haulage cover means you're insured for delivering large loads, usually over long distances. It's important to note that haulage cover is only for single drops.
Commercial – Courier Insurance
You will often see courier insurance labelled as "carriage of goods for hire and reward." You should check courier insurance prior to taking out a policy to understand exactly how you'll be covered, as often you'll only be insured for working in your local area or for certain types of courier work, although you will usually be able to find courier insurance tailored to your specific needs. Beyond the primary use for your van, you will also need to choose the level of insurance cover you need.

Fully Comprehensive Van Insurance
Fully comprehensive van insurance is the most extensive type of van insurance available. Fully comprehensive van insurance will cover your costs for repair or if your vehicle is written off in an accident, is broken into or stolen, or catches fire, while you'll also be covered for damage or injury to third parties and their vehicles. Specific elements such as goods in transit will be covered under fully comprehensive van insurance if you've chosen commercial use insurance. A fully comprehensive van insurance policy is the only type of cover that will ensure you can claim for repairs or if your vehicle is written off if you're at fault for an accident.
Fully comprehensive van insurance policies are the most extensive available.
Ensure you check your van insurance policy's specific details, particularly around private and commercial usage or restrictions.
Fully comprehensive van insurance is usually the cheapest, but this may depend on the specific type of insurance you need.

Third Party, Fire, and Theft Van Insurance
Third party, fire, and theft van insurance covers your vehicle against being broken into, stolen, or fire, and covers you for injury and damages to third parties and their vehicles. Whether goods in your van are covered in the event of a break in and being stolen will depend on your specific policy. With third party, fire, and theft policies, you're not covered for damage to your van if you're at fault for an accident but will still be able to claim against the third party's insurance if an accident isn't your fault.
Third party, fire, and theft van insurance policies cover you for damage and injury to third parties and their vehicles.
Your van is covered if it's broken into, stolen, or on fire, but whether goods inside it are covered will depend on your policy.
If you're at fault for an accident, you will be liable for the cost of repairs.

Third Party Only Van Insurance
Third party only van insurance is the most basic level of insurance, and the minimum requirement to insure and legally drive a can in the UK. Third party only cover will only cover you for injury or damage to third parties and their vehicles in the event of an accident that it your fault. If you are involved in an accident and it is not your fault, you will need to claim against the third party's insurance yourself or use an external claims handler.
Third party only van insurance is the most basic level of cover you can buy and is the legally required minimum insurance you need.
You'll be covered for injuries and damage to third parties and their vehicles only.
You won't be covered in the event of an accident irrespective of fault, you will either be liable for repair costs if you're at fault or need to pursue a claim yourself if the third party is at fault.
Third party only van insurance is not usually the cheapest option despite only offering the most basic level of cover.
Van Insurance Specifically for Your Needs
In addition to choosing between private and commercial van insurance, you might also need a specific type of specialist cover. Find a great deal on specialist van insurance, with some of the insurance types offered by our insurers featured below.

Vehicle
Fleet Insurance
If you own more than one van and use them for business, it may be cheaper to take out vehicle fleet insurance and cover your vans collectively rather than insuring each one on an individual basis. We can show you which insurers offer competitive vehicle fleet insurance.
Vehicle
Fleet Insurance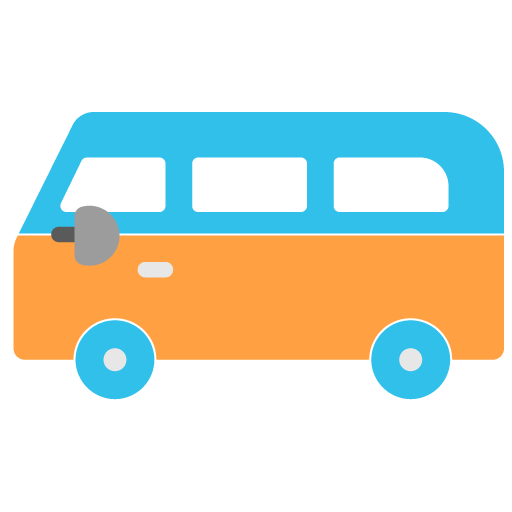 Any Driver
Van Insurance
If your van is a business vehicle, you may need anyone to drive it at a moment's notice. Any driver insurance does what it says and means that anyone can drive your van when needed. This is great for having flexibility in your business, although you should ensure you're clear on age restrictions and other elements of your policy.
Any Driver
Van Insurance

Classic
Van Insurance
Classic van insurance is available for vehicles used both for private and commercial use, although classic vans tend to be more commonly use for private and social purposes, with lower premiums available due to the typically lower number of miles driven.
Classic
Van Insurance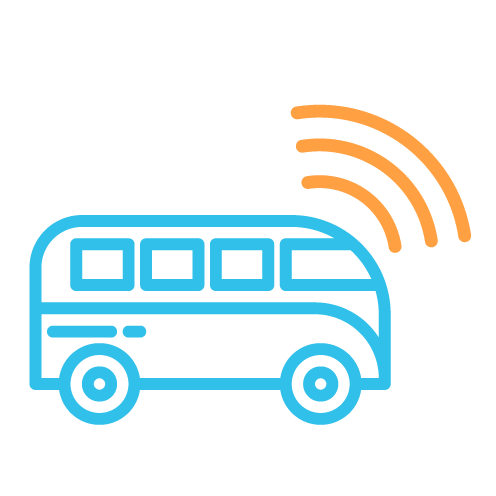 Minibus
Insurance
If you have a small minibus with fewer than nine seats that you use for private use, or for commercial use but not for reward or gain, then you may be able to cover your vehicle using minibus insurance rather than car insurance or taxi insurance.
Minibus
Insurance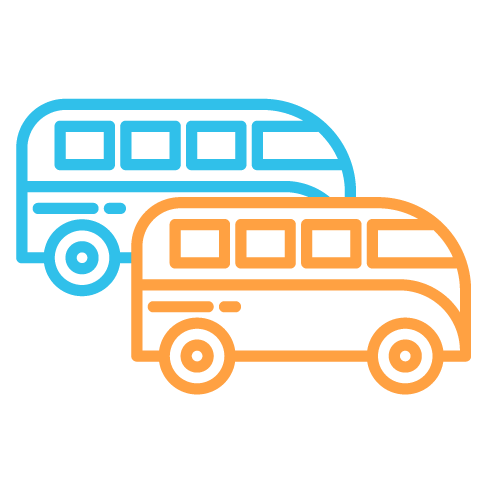 Pickup
Truck Insurance
Pick-up trucks are rarely classed as cars by insurers, so you'll need to insure yours as a van. We can help you to find specialist pick-up truck insurance for your vehicle, whether you use it for private or commercial use.
Pickup
Truck Insurance

Telematics
Van Insurance
Telematics insurance is popular among car insurance products but is also widely used in vans, too. You could get rewarded with cheaper premiums if you and your employees drive responsibly! Choose telematics insurance whether you have one van or a whole fleet.
Telematics
Van Insurance
Additional Benefits and Features for Your Van Insurance
When choosing van insurance, you will often find a range of policies where additional benefits and features are included as standard, with some others offering these at an extra cost. You should consider whether you really need these add-on products and services, and if you do you could even consider buying them elsewhere, as it may be cheaper than buying it as part of an insurance package. Look closely at your add-ons and ensure you only take out a van insurance policy that accurately reflects your needs. We've highlighted some of the most common additional benefits and features you may find below.
Breakdown Cover
Breakdown cover is one of the most common add-ons included as standard in vehicle insurance. Breakdown cover can range from basic roadside assistance to recovery and onwards journey and travel expenses cover.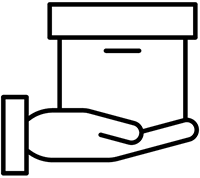 Legal Assistance & Expenses Cover
Legal assistance and expenses cover could help you to claim following an accident that wasn't your fault. You can also use this cover to help protect yourself against personal injury and other claims brought against you if you are at fault in an accident. Note that having this cover is not a guarantee that your insurer will pay out, as if they're advised by lawyers that a case is unlikely to succeed, they can choose not to cover the costs of a claim or a defence. Claim limits may vary so ensure you check and are happy with them prior to taking out legal assistance and expenses cover. If you use your van in your business and have wider business insurance, this may already cover legal expenses in the event of vehicle accidents, so ensure you check before adding this to your policy.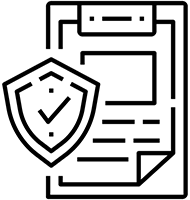 Personal Accident Cover
Personal accident cover is designed to help you claim compensation if you're injured in an accident that is your fault. The cover would help you to reclaim any loss of earnings, for example, if you needed to take time off work. In cases where you are injured in an accident that wasn't your fault, you would claim against the other party's insurance for any personal injury or loss of earnings. It is recommended you check and are happy with claim limits before taking out personal accident cover, as these will vary between insurers, while some policies will cover other people injured while driving your car as well as passengers. As with legal assistance and expenses cover, you may already be covered for personal accident in your business and liability insurance. Check to ensure you're not paying twice for the same product.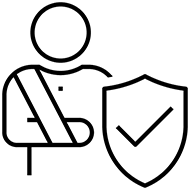 Courtesy Van Cover
If your van is off the road for repair due to an accident, having courtesy van cover will help you to keep moving whatever you use your van for. You will only claim on your insurance if an accident is your fault, otherwise the third party's insurer will be responsible for paying for your courtesy van. If you require a courtesy van, you will be covered for the same usage as your normally would be with your van.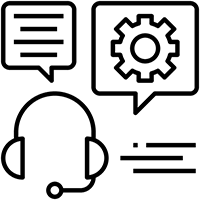 No Claims Discount Protection
Protecting your no claims discount means that, in the event of making a claim, your no claims discount is not wiped out entirely. Check what this condition specifically means before adding it to your policy. Some insurers will continue to treat you as if you have had no claims at all, while others may remove a year or two from any no claims bonus you have built up.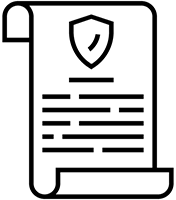 Lost & Stolen Keys Cover
Replacing lost & stolen keys can be expensive. Adding this cover to your insurance will enable you to recover your costs if you need to pay for new keys for your van or vehicles across your fleet.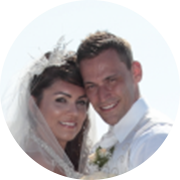 Kane Georgiou
A once physio turned digital entrepreneur. Having made money in a lot of online models, I am focused on helping others achieve financial freedom, through not only making money, but saving money and investing money, so that you can live on your terms.