Do you want to invest your nest egg in share trading? Great! But, for this, you must have a basic understanding of the share market and how share trading functions. What are the benefits and risks of investing and most importantly, how share trading will help you earn money? The best part is that it's probably much simpler than you realise. We've made a simple and easy guide to help you get started and determine whether stock trading is appropriate for you.
The Meaning Of "Share'
Shares are sometimes referred to as "stocks," "equities," or "securities." A "share" is a diminutive portion of ownership in a business. You purchase a share of a corporation when you do so. The complete capital of the firm is represented by each share, and the more shares you possess, the larger your ownership stake is.
How To Buy/Sell Shares
Shares are purchased and sold through a stockbroker. You must make an order through a stock broker, a business authorised to provide individuals access to the stock market, to trade shares in the share market. While some brokers provide guidance, others, like ASB Securities, allow clients who would rather make their share trading selections to use online share trading services.
Share Prices May Rise And Fall
The success of a firm, economic trends, and what the market believes the shares are worth are some factors that affect share prices. Investors may assess news regarding a certain firm, and their responses might cause share prices to abruptly move up or down.
Shareholder Ownership
When you purchase shares, a share registrar will send you a holdings statement proving your ownership of those shares. Additionally, you could obtain access to financial information and voting privileges for shareholder decisions. Once you have shares, you can often sell them whenever you want.
Why Should I Buy Shares?
In the context of a larger investing strategy, shares can be an excellent method to accumulate wealth over time.
People opt to make long-term stock investments for two basic reasons.
First of all, shares may eventually grow in capital value.

Additionally, shares may provide income in the form of dividends.
Investments in shares, as opposed to bank deposits, may rise in value and provide protection against inflation.
Having said that, the value of shares might also decrease. Because of this, the majority of investors only buy shares as a portion of a diversified portfolio.
Some individuals also like reaping the benefits of share price swings by purchasing and selling shares in the short term with the intention of profiting financially.
How To Generate Money Through Share Trading
There are two main ways that shares may allow you to profit:
1. Capital Gains
The goal of stock purchases is to generate capital gains. Capital gains are earned when shares are purchased for one price and then sold for a higher price.
Similarly, if you sell your shares for less than you purchased for them, you may incur capital losses.
2. Dividends
A corporation pays its stockholders in this manner. The dividend is frequently provided as a portion of the company's earnings, but it can also be given for other reasons. Some businesses pay dividends regularly (for example, once a year), seldom, or never at all. When deciding which shares to invest in, keep this in mind if you want to receive a consistent return on your investment.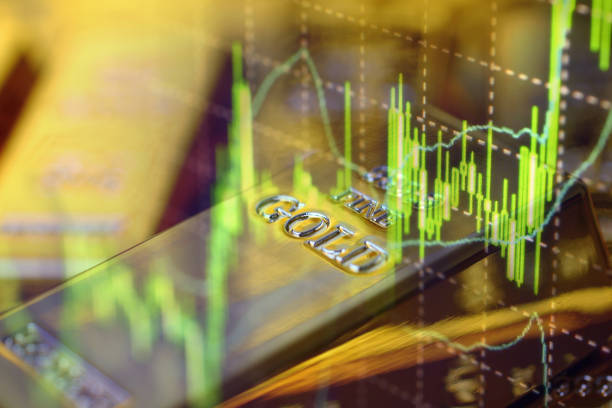 Risks of stock investing
As with any investment, stock investing carries a certain risk. There are two basic categories of risks:
Risk of volatility. During this time, the share price fluctuates. This could be the result of elements like changes in business earnings or shifts in the state of the economy. If share prices decline, your shares' market rate would fluctuate, but until you sold your shares, you wouldn't incur losses.

Absolute risk: This is the chance that the firm will fail and your shares will be worthless.
Techniques For Reducing Risk While Investing In Shares
1. Spread out your stock holdings
By purchasing a selection of shares from various firms and industries, you may diversify your risk. This implies that even if one sector or business fails, you can still have other shares to make up for the losses.
2. Make a variety of investments
By purchasing more than simply shares, you may spread your risk out considerably. You might want to look into alternative investment choices such as exchange-traded funds, cryptocurrencies, sustainable investing, and fixed income instruments, all of which are offered by ASB Securities. If you diversify your investment in crypto assets, you can easily trade via trading bot like bitcoin bank to get maximum profitable trading opportunities. 
3. Keep the long term in mind
You don't want to be compelled to sell shares if you need to raise cash since share values might fluctuate in the near term, particularly when prices are low. In the past, money put into shares tended to keep its worth longer or increase in value more quickly than inflation.
Conclusion
Research the business and its sector, as well as how its shares have been performing, before investing. However, keep in mind that past performance is not always a predictor of future results. You may access a variety of information and research tools through ASB Securities Online Share Trading to assist you in making wise decisions.