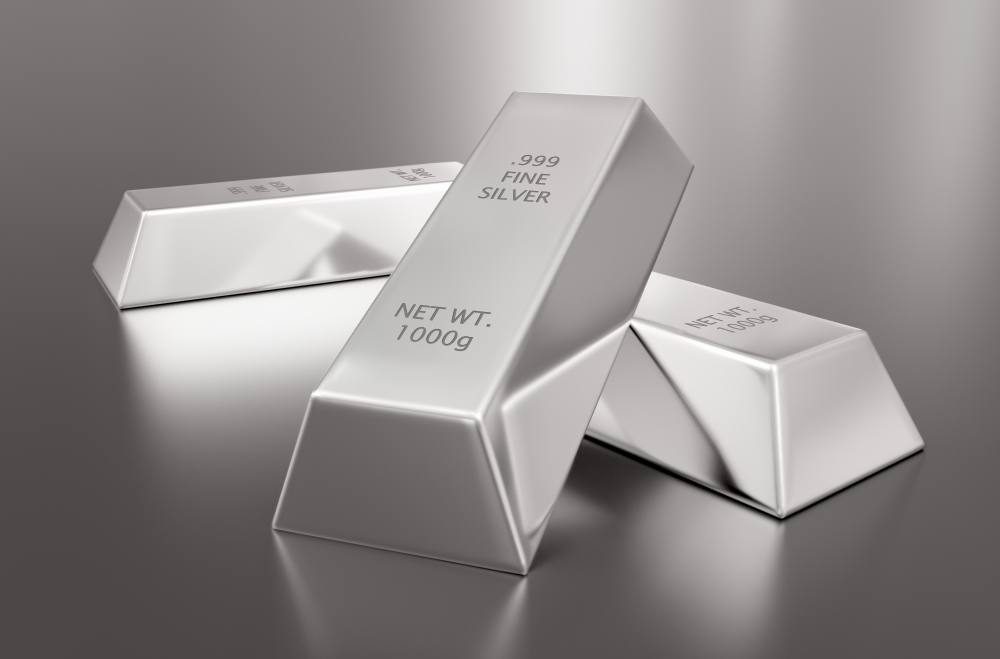 Intro – How To Invest In Silver
Many people, financial institutions, and even governments are hoarding precious metals as a hedge to preserve their wealth. Besides gold, there seems to be an increasing interest in silver, not only because of its lower price but also because of its potential value yet to be realized by the masses.
But why silver? What are its current value and potential role in the future?
A Brief History of Silver as Investment
Silver, just like gold, has been used in ancient times to manage finances, going back as far as 3,000 BC. Aside from its rarity, its durability and malleability made it practical to use in a variety of applications.
Silver's intrinsic value and its background as a pre-coinage currency are the factors supporting the belief that the precious metal will retain its value even if fiats drop. This is why at the dawn of the 20th century, countries worldwide started stockpiling precious metals, specifically gold and silver, as a hedge in the advent of economic disasters.
Pros and Cons of Investing in Silver
Why consider silver as an investment? Why not put your money in more valuable metals like gold or invest in other stocks with higher probabilities of appreciating?
Here are the major advantages of investing in silver:
Advantages Of Investing In Silver
Tangible Asset
While investing in stocks and bonds is a sound plan, there's something more satisfying in having a tangible asset on hand. Investing in silver bars, coins, and rounds give you solid assets less vulnerable to value depreciation that printed money suffers from.
If you notice, stocks and cash deposits are now represented by numbers on digital platforms. In case something happens to financial institutions, specifically a cyberattack that can wipe out records, you might find it hard to prove you have money under their care.
Silver bullion, on the other hand, is tangible and finite. It has an inherent value that can't be easily removed or tampered with.
Hedge Against Economic Uncertainties
There's no telling when economic breakdowns can happen. When fiats become devalued, people will trade valuable precious metals just like in the old times. Silver bullion as investment will show its true value then, so best to have a stash of silver coins and rounds in case worse comes to worst.
Silver Has Many Uses
Silver has been part of human history ever since trading goods began. There's a very small chance that it will lose its value even years from now not because of its rarity but for its versatility.
Silver is used in electronics, engines, jewelry-making, medicine, chemistry, photography, and numerous other industries. The intrinsic properties of silver are the reasons why this metal is so valuable to anyone. It's an industrial commodity that will always be in demand.
More Affordable Than Other Precious Metals
Gold may be the more popular investment option, but silver is less expensive compared to other precious metals like platinum and palladium. This makes it easier to amass for a possible bigger reward in the future.
Having a smaller price per ounce has its advantages. For instance, it's more liquid and easier to dispatch compared to gold.
Think of it as having 100 pieces of $1 coin over a single $100 bill. It's easier to buy goods using coins than a large bill.
High Returns In The Stock Market
Investing in silver stocks can give you huge gains when the demand for silver rises. Physical silver is much cheaper than gold, so it's easier to skyrocket with the right catalysts.
There have been several instances in the past when silver outperformed gold. From 2008 to 2011 alone, silver experienced more than 450% compared to gold's 160%. The lower price and smaller market for silver contributed to this exponential gain.
For companies mining silver, strong demand indicators can lead to solid bullish stock performance that can exceed expectations.
Disadvantages
Storage Issues
Securing your bullion investment can be quite tricky.
Putting silver bars in an institution that specializes in storing said asset will incur maintenance costs. There are also issues about guarantees that you have to study carefully before entrusting your silver assets to a storage facility.
On the other hand, storing silver bullion in a safe box inside your house isn't reassuring in any way. There's a higher chance that it will be stolen along with other precious assets inside your home.
Consider also getting insurance when you have silver as an investment. It will come at a price but this will help you cover the cost in case something happens to your stash.
It Won't Make You wealthy
The price of silver may rise but it rarely does sustain its run long enough to build your wealth. Investing in silver coins may be good as a hedge, but its returns may not be as stellar as other investments. Also, it doesn't grow like a company does or give regular dividends like stocks do.
Liquidity problems
You can't easily exchange an ounce of silver to pay for other products. Although there are buyers of physical silver out there, you may not be able to quickly liquidate your assets when you badly need cash.
It's More Speculative
Compared to gold, the value of silver is more theoretical because its price has strong ties with economic conditions. Silver's price is more volatile compared to other precious metals.
How To Invest In Silver
There are numerous ways to invest in silver. You can consider putting your money in physical assets like coins and bullions, or in intangible investment options like ETFs, stocks, and futures market.
Here are your options if you're considering adding silver in your investment portfolio.
Physical Silver
Physical silver is the best option if you want to consider silver as an investment. It can come in the form of coins, rounds, bars, or pellets, each having different values and legal-tender status.
Coins
The American Silver Eagle has been the official silver bullion coin of the US since 1986. It contains one troy ounce of silver with 99.9% purity. It has a legal tender face value of a dollar. They're recognized by the government which makes silver coins as an investment a viable option.
Although coins are more recognizable, it's unwise to put the bulk of your money in investing in Silver Eagles. The price of silver collectible coins is divided into its content and numismatic values.
For instance, you bought an ounce of silver coin at $50. Half of the price is contributed by its silver content and the other half is from its numismatic value. If the price of silver went up from $50 to $100 an ounce, you'd expect your coin to at least increase in value by 50%, right? Well, that may not be the case because the numismatic value of the coin hasn't moved an inch.
Rounds
These are non-government mints without legal tender status. They're sold by private minters at a lower price compared to Silver Eagles.
Being valued lower doesn't necessarily mean they're counterfeit or contain less purity compared to Silver Eagles. Silver rounds may have the same purity, but they're priced lower because they're not as easily recognizable as silver coins.
It may be beneficial to buy silver rounds compared to a collectible silver coin since there's no numismatic value involved that can drag down the silver content value. This means if the silver doubles in price per ounce, you'll likely see your silver round double in value too.
Bars
Silver bars are available in denominations greater than an ounce. You can consider investing in silver bars to supplement your hoard of coins and rounds.
Silver bullion bars can range from as small as ten ounces to as big as 1,000 ounces.
But since they're bigger and are more expensive, they'll be harder to trade compared with rounds and coins. They're more illiquid but the upside is they'll give you more silver per dollar spent.
Because of their size, silver bars are easier to mint compared to coins and rounds. You can save more money buying them over silver assets in smaller denominations.
Pellets
These are raw silver ore yet to be minted into bars, coins, and rounds. They have an irregular shape and are almost impossible to trade. It's also harder to ascertain a pellet's authenticity and purity, making them the least ideal option in taking silver as an investment.
Silver is currently cheaper than gold, allowing you to buy more with the same amount of money. If you like to start adding precious metals to your investment portfolio, silver is the right asset to start with.
ETFs
Some ETFs track the price movement of physical silver. Investing in silver ETFs is easy and convenient since you don't have to hold on to the physical asset.
The downside to this is that you must shoulder the transaction fees. Also, ETFs don't exactly reflect the price of silver. Sometimes, their prices are quite far relative to the value increase experienced by the precious metal.
Still, it can be worthwhile to buy ETFs under your 401(k) or IRA, especially if your employer matches contributions.
Here's a list of ETFs investing in silver stocks:
Aberdeen Standard Physical Silver Shares ETF (SIVR)

E-TRACS UBS Bloomberg CMCI Silver ETN (USV)

Invesco DB Silver Fund (DBS)

iShares Silver Trust (SLV)

ProShares Ultra Silver (AGQ)

ProShares UltraShort Silver (ZSL)

VelocityShares 3x Inverse Silver ETN (DSLV)

VelocityShares 3x Long Silver ETN (USLV)
The ZSL ETF is quite special as it bets against the price of silver. If you believe the price of silver will experience a decline, you might profit from buying shares of this ETF.
Stocks
Silver stocks listed in the exchange are usually owned by mining companies who profit from harvesting the precious metal. Their share price may not move in perfect unison with silver, but they're generally bullish when silver is on the rise; they also suffer when the price of silver declines.
The problem with investing in silver stocks is that you also must deal with the risks involved in the day-to-day operation of the mining company. Accidents, bad performance, and government regulations can negatively affect the share price even if the silver market is strong.
Nonetheless, investing in silver stocks can give stellar returns. They can climb several times more than the value appreciation that silver itself experiences.
Here's a list of the top-performing silver stocks in the US exchange market:
Coeur d`Alene Mines Corporation (Ticker: CDE)

Compania de Minas Buenaventura (Ticker: BVN)

Endeavour Silver Corp. (Ticker: EXK)

Hecla Mining Co. (Ticker: HL)

Mag Silver Corp. (Ticker: MVG)

Mines Management Inc. (Ticker: MGN)

Pan American Silver Corp. (Ticker: PAAS)

Silver Standard Resources Inc. (Ticker: SSRI)

Silver Wheaton Corp. (Ticker: SLW)
If you're more into trading for quick gains, there are companies listed in the pink sheets and over-the-counter bulletin board (OTCBB). These stocks are purely speculative and not designed for long-term investment strategies.
Guidelines In Investing In Silver
To get the most out of your silver investments, take note of the following tips.
Liquidity In Physical Silver
It's recommended to have most of your coins and rounds in smaller, one-ounce denominations for better liquidity. Supplement your collection with even smaller portions like half-ounce and quarter-ounce rounds and coins.
The downside to this is that you get little silver in exchange for fiat because it's easier to mark-up coin prices.
Purchase Only From Certified Sellers
Buy only from verified sellers to avoid getting scammed on buying fake or stolen silver. Make sure their bullion is certified to contain 99.9% fine silver. Inspecting the markings, edges, weight, ping, magnetism, and other testable factors to ensure you're buying legitimate silver and not an alloy.
Diversify Your Portfolio
Holding too much silver, whether they're coins, stocks, or rounds, exposes you to greater risk from price fluctuations. There are other investment options available, so it's best to balance your portfolio to avoid missing out on potential gains and risking too much on one asset.
When investing in physical silver, always have a good mix of coins and rounds in your portfolio.
Long Waiting Time
Although investing in silver bullion can somehow protect you from economic downturns, silver is hardly reliable in growing your portfolio.
Investing in silver requires a buy and hold strategy. It may take years to see a significant increase in the valuation of precious metals, so consider the timeframe when you plan to include silver bullion in your investment strategy.
Start small by using the money you don't need for months or years. From there, you can build up your stash and have a general feel of the precious metal market at the same time.
Accumulate Early In The Game
Panicking investors tend to flock to commodities like gold or silver when the stock market is down. This causes the demand to increase way above the supply, creating bigger price jumps in the value of silver. This may already be too late for you to join the bandwagon since you'll probably be buying precious metals at a high price.
Timing is vital when investing in precious metals. Start investing in silver slowly when its price is still low. This usually happens when the economy is strong, and the market is bullish.
Not Ideal For Trading
Investing in physical silver comes at a premium because you'll most likely buy them from dealers at a higher price compared to the price which you'll be able to sell them. This means trading the precious metal isn't the ideal strategy. You'd rather stick with a buy-and-hold method on this one.
However, even if you hold them for a long time, the value increase won't probably be monumental unless news of a drastic decrease in supply or increase in demand is published. There are also challenges and costs involved in storing the coins, so consider this factor when considering silver bullion as an investment.
Final Thoughts On Investing In Silver
The longstanding trust in the current financial system makes people think that the institution is too big to fail – that no event can be bad enough to bring down the whole ecosystem and render fiats powerless.
History has shown that through the major recessions in recent years, the value of silver remained intact. Its price remained strong, outlasting the market see-saws that made economies wobble. This is reason enough to consider silver as an investment that can withstand economic downturns.
People believe that hoarding silver bullion as an investment will help them better adapt to economic disasters and situations wherein fiats are greatly devalued. And if ever economies remain strong and the doomsday scenario hasn't happened in your lifetime, investing in silver coins would still pay off since you can just sell them.
Having silver as an investment is a good addition to your portfolio. Just remember not to put all your eggs in one basket to avoid the risk of ruin.
Need To Make More Money To Be Able To Invest? Check out HOW TO MAKE MONEY FROM HOME