Many individuals in the UK have begun to recognize that stock investment offers a long-term strategy for accumulating money. In fact, a growing number of people throughout the world have seized the opportunity to participate directly in the stock market thanks to the accessibility of technology and information. However, new investors start investing carelessly in the stock market because they are overly optimistic.
Regarding investing in shares, novices get attracted by their friends who claim made about the enormous sums of money they may make on the stock market. Since they lacked the necessary resources to secure their sustainability in the stock market, many investors who made this type of investment experienced a disappointing outcome and lost all or part of their money.
Therefore, you should train yourself on how to invest intelligently in the share market using a few easy guidelines, which is the topic of this essay, before you start investing in shares.
How can I purchase shares in the UK? 
A share essentially symbolises ownership in a business. The most popular method for buying and selling shares is through a full-service broker or an online broker service.
An initial prospectus is required to purchase shares when they are first listed for sale. Additionally, you have the option of investing either through a managed fund or indirectly through an employee share plan.
Purchasing stocks, securities, or equity entitles you to ownership rights in a corporation. Either a full-service broker or an internet broking service are options.
Online brokers in the UK
You create a trading account online and choose your own investments.

Fees are reduced when you do it yourself. Every time you purchase or sell shares, you must pay a charge, which starts at roughly $20.
Full-service brokers in the UK
The broker handles all of your tradings and might give you recommendations on what to purchase or sell. They must identify any conflicts of interest they may have and have a good reason to propose anything to you.

Fees are calculated as a percentage of the trade's value. Usually, the percentage you pay decreases with the size of the transaction. Brokers often have a minimum fee.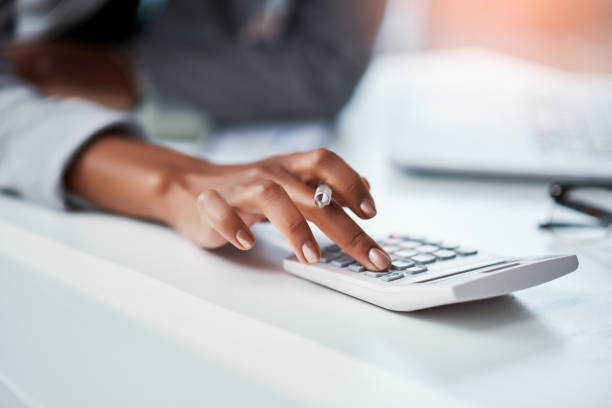 How can I profit from stock investments?
You may profit from stock market investments in one of two ways:
If you sell the shares at a higher price if the share price rises, you will have earned a capital gain. However, it's crucial to keep in mind that if the share price declines from the price at which you bought it, you will incur losses if you sell your shares.

Depending on the firm, you may also be able to earn a portion of the profits in the form of a dividend, which is typically paid twice a year. Although not all businesses do so, those that do regard dividend payments as a method to reward their shareholders.
Purchase of Stocks During a Declining Stock Price 
Purchase of Stocks During a Declining Stock Price  The decline in a company's share price might be due to an announcement of a profit reduction or a change in its circumstances that substantially reduces its chances of producing money in the future.
I strongly advise you to examine a price chart to get a sense of the stock's performance in the past before purchasing or selling it. If the share price has been declining over an extended period of time, the firm is probably a high-risk investment. The majority of brokers provide you access to simple price charts where you may see a stock's history. You can also check the price of your assets by using a trading bot like bitcoin fast profit. 
What level of risks can you tolerate?
It is crucial that you think through your risk management strategy before making your first investments in the stock market or in shares. What is your risk threshold, in other words, if the share price swings in the opposite way from what you had anticipated? This is due to the fact that while many individuals are aware of how to purchase shares, relatively few are aware of how to sell them or when is the optimum moment to do so.
Every time you buy in stock, it's critical that you establish a percentage stop loss of between 10 and 15 percent, depending on the market's volatility, to guarantee that your funds increase and that your bank account is protected. To do this, you must choose how much of your initial investment you are prepared to risk losing if the stock price declines after you buy it.
Additionally, if the stock price declines, you must make a firm commitment to selling the shares. Otherwise, losses in one business might cancel out gains in other investments in your portfolio. Your long-term success in the stock market depends on developing consistency in the way you handle your investing account from the start.
To sum up
Anyone considering investing in stocks should take the time to learn more about the market and develop their skills before making a decision; otherwise, they run the danger of becoming someone who often receives advice but lacks the knowledge necessary to understand them. 
The faster you begin to learn how to invest and feel confident doing it, the quicker you will reach the point where you are financially independent.