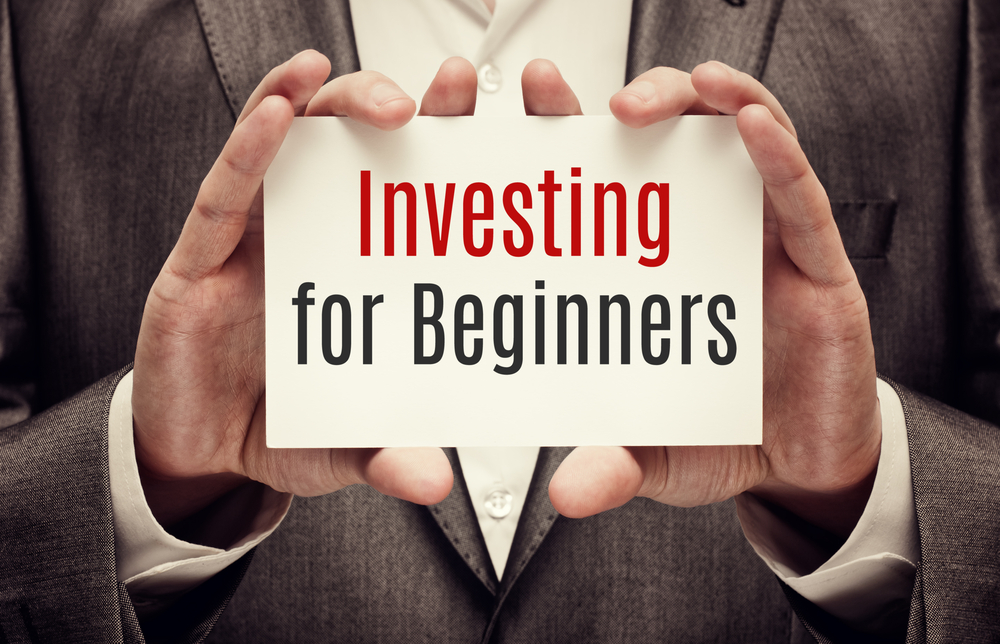 To many, investing is a big word. People steer clear from the concept just hearing about the financial terms used and the risks associated with the process. The misconception that investing is only for the rich who have huge capital makes the concept even more alienating.
But investing doesn't have to be scary or complicated and in my opinion, every single person has to get to grips with putting their money to work. You also don't need huge capital to start and grow your portfolio. All you need is the confidence to take the first step and the willingness to learn more about the process. That's where we come in to give you a small introduction on investing for beginners.
What is Investing?
Investing is the process of putting funds into an asset or a business endeavor, with the expectation of generating income and earning more than what has been allocated. It requires both time and money to attain long-term benefits.
There's a wide range of assets you can invest in, including stocks, real estate, metals, oil, certificates of deposit, and bonds. To an extent, art, antiques, classic cars, pieces of jewellery and digital real estate can also be counted as investments as they also appreciate as time passes.
Regardless of the chosen investment instrument, always remember that the return is proportional to the risk associated with it. So, expect to receive lower returns on low-risk investments, and higher profits on an asset with a higher risk of losing its value. Although there are always exceptions to the rule.
Profits come in different forms, depending on the asset you're holding: stocks pay dividends, bonds gain interest, and real estate properties appreciate in value as well as cash flow from rent. Return and risk also vary even if they belong in the same asset class. Gains from assets are also taxed at different rates and are subject to various regulations.
Benefits of Investing
Here are the reasons why you should invest your extra money:
1. You can beat inflation
Money loses a portion of its value over time due to inflation. Historically, the rate of inflation averages 3% every year. This means you lose 3% of your purchasing power annually. This is a big deal and a big problem. If you leave a lump sum of money in the bank gaining next to no interest, year after year then that capital will shrink to half its value in in a relatively short time, due to reverse compounding. If you want to see the power of compound interest in the right direction, check out our calculator HERE.
Investing your money in an asset with a 5% interest on average will already get you ahead of inflation. Not only will you cover the 3% loss in value but also gain an extra 2% in the process. Compound those gains and you will finally begin to see some large cash deposits building up.
2. You can build wealth
The richest people didn't get to where they are now just by working alone. They invest their money and take advantage of compounding interest to exponentially grow their capital. They make their money work for them, not the other way around.
Investments give you another income source, which when well-placed, can give you better returns than your salary.
3. You get an extra income stream
Having an additional stream of income is especially helpful when you're about to retire. Even without a job, you can cover your daily expenses with investment profits.
Stocks can pay regular dividends that can be higher than the inflation rate. On the other hand, property that has been converted into an apartment can provide regular cash flow for a long time.
Types of Investment
Here are the basic types of investments suitable for beginners.
Stocks
A stock is a security that represents share ownership in a company. Companies issue stock shares to the public to raise capital and grow their business. Investors, on the other hand, buy the stock of a company they believe will grow in value over time and give them profits through dividends and price appreciation.
Stocks can be bought in a stock market exchange like the New York Stock Exchange or the NASDAQ. You have to go through a broker who will buy and sell the shares for you. To start, you can open an account on any of the top online trading platforms in the country including TD Ameritrade, Fidelity Investments, E*Trade, and Merrill Edge.
Stock prices fluctuate daily, depending on the public's sentiment of the company's value. The risk here is that a company may expand or close down, depending on market conditions. This is why it's usually recommended for beginners in the stock market to put their money in blue-chip companies that are more stable, resilient, and less volatile. Such as Amazon, Alphabet or Facebook.
There are two ways to earn money in the stock market. One is by selling your stock shares at a higher price than what you paid for it, know as a capital gain. The other is through cash dividends regularly paid to stockholders. The beauty of this strategy is you can out it on a 'DRIP' which means reinvesting your profits back into your investment.
In the exchange market, you'll find two types of stocks: preferred shares and common shares. Most investors own common shares because they're more liquid. On the other hand, the advantage of holders of preferred shares is that they get priority in receiving dividends.
Bonds
A bond is a loan agreement wherein you serve as the lender to borrowers like local and state governments or private companies. Corporations, municipalities, and governments use the borrowed money to finance profitable projects. These entities go for this option when the funding they need is too large for a bank to handle.
The bond certificate will indicate the maturity period when the principal will be paid by the borrower, along with the terms on how interest payments are to be made. The coupon rate of the bond, or the interest rate that will be paid to the lender, depends on the bond's credit quality and maturity period.
Bond issuers with a lower risk of defaulting usually have a high credit rating, which means they usually pay more compared to other borrowers. Also, bonds with longer maturity dates typically pay higher interest rates because they expose lenders to factors like volatility and inflation for longer periods. As a rule of thumb, remember that bond prices go down when interest rates decrease.
There are different bond categories to choose from. There are corporate bonds, municipal bonds, and government bonds, which all differ in name but work under the same concept.
Just like stocks, bonds can also be bought or sold in the open market. This means you don't have to wait for the maturity date to profit from investing in bonds.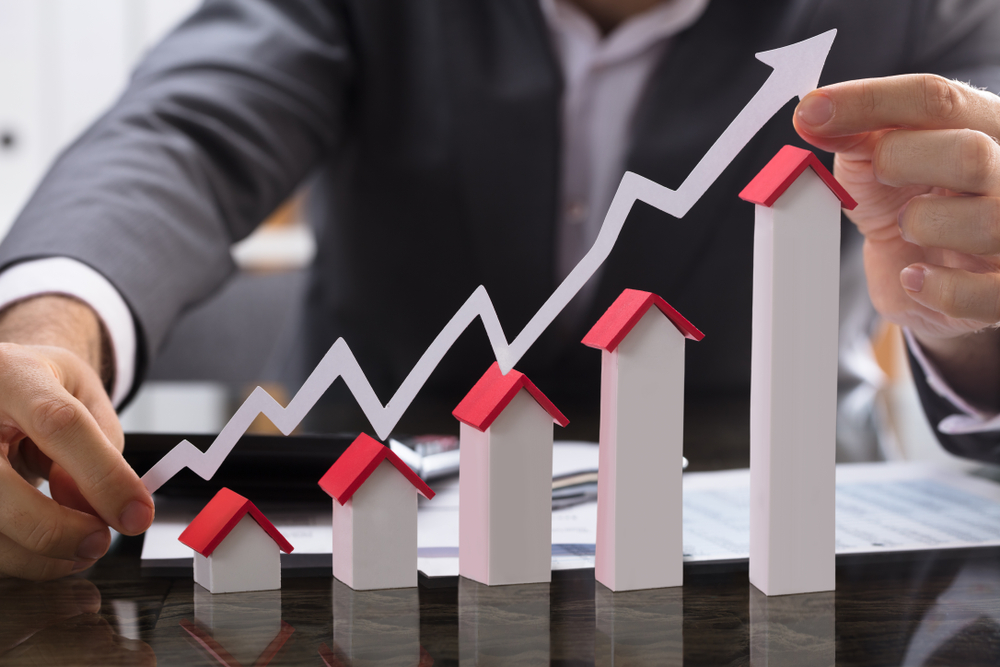 Mutual funds
A mutual fund is a financial instrument where you pool your money with other investors and have it handled by a professional fund manager. The fund manager then invests the money in different securities such as bonds, stocks, and short-term loans.
Mutual funds are popular among investors because they offer an affordable way for instant portfolio diversification. The best thing about this investment asset is that it's managed by a professional who will do all the work for you.
There are 4 main types of mutual funds to choose from, with each one having different risks, rewards, and investment strategies:
Money market funds
Funds can only be put into high-quality and short-term investment assets issued by governments and corporations. This type of mutual fund is relatively low-risk because money is invested in entities that are stable and present little price volatility.
Bond funds
Bond funds have higher returns but pose a higher risk to investors. As the name implies, funds are focused on bond investing and trading.
Stock funds
Stock funds mainly invest the money in specific, publicly listed companies, depending on the profit objective.
Index funds, for instance, are designed to track a particular market index. They have lower risks compared to other stock funds, but they also have lower returns. Income funds, on the other hand, focus on dividend-paying stocks. Sector funds track particular market sectors, like technology, property, and oil and mining.
Growth stock funds can provide the highest profitability as they invest in companies that have good growth potential. The fund usually gives above-average returns, but the risks involved are also higher compared to other stock fund subclasses.
Target date funds
This type of stock fund holds a mix of investment assets to provide sufficient retirement money to investors. The strategy of asset allocation will depend on the target date of the fund.
Fund management comes at a cost and they vary according to the type of fund, the fund manager's performance, and other operating expenses. You should carefully consider these factors, especially if you want to put your money in a mutual fund for a long time.
In the US, the most popular mutual fund companies include Vanguard, Fidelity, Barclays, State Street, and American Funds.
Investment trusts
Investment trusts allow you to pool your money along with other investors to have the whole fund invested into a diverse range of securities. They function similar to mutual funds, except that they're not as actively traded in the open market.
There are two popular types of investment trusts in the market: Unit Investment Trusts (UIT) and Real Estate Investment Trusts (REIT).
A UIT is a company that manages a fixed portfolio consisting of bonds and stocks, designed to profit from cash dividends and price appreciation within a specified amount of time. Investors buy redeemable units of the company and gain profit from them when the assets held by the UIT appreciate value.
A REIT is a company that focuses more on generating income from real estate investments. REITs usually focus their portfolios on a particular property sector like apartment complexes, hotels, data centers, condominiums, and hospitals. Investors profit from this investment through dividend-based income.
Real estate (My favourite)
Real estate can be a highly lucrative and rewarding investment. Many many millionaires have been made time and time again through the acquisition of real estate. However, it will take a substantial amount of capital and work to make the asset profitable. But once you get the wheel going, you can get a regular income stream that can outperform the gains from other investment instruments.
One option to make money from real estate is by renting or leasing the property. Take note, though, that you need to manage and maintain it, and comply with various regulations including the mandatory insurance application. When your property is big enough you may acquire a management team to make the investment more hands off.
In return for your effort, you can get a regular stream of income, aside from the price appreciation you get from the property's overall value as well as the paying down of the debt. You can also file for tax deductions on associated expenses for maintaining the property.
If you don't want the hassle of managing the property, you can join Real Estate Investment Groups. The group functions like a mutual fund, but instead of equities, your money is invested in real estate.
Typically, when a company builds new condominiums or apartment blocks, they offer the units to interested investors. Purchased units are then managed by the investment group, including maintenance and advertisement, to ensure tenants regularly occupy them. In exchange for this service, investors pay a percentage of their profits to the managing group.
Property flipping or trading is another option to profit from investing in real estate. However, this requires deeper knowledge and experience of the real estate market.
Art, antiques, classic cars and jewellery collections
These alternative investment options are also called collectibles. These tangible assets aren't affected by inflation and fluctuating interest rates. Their rarity and age positively affect their value, especially if they have a significant historical background.
Sports memorabilia, recordings, maps, coins, paintings, watches, firearms, and wines are some of the examples of popular collectibles people invest in. Vintage cars, pop culture merchandise, and limited-edition products may also be included in the list of things you can invest in.
The downsides to this investment option include the risk of obtaining a counterfeit item, the cost of maintaining them, and the sales tax enforced on collectibles. Collectibles also appreciate value slower compared to stocks and bonds and they don't cash flow.
Investing in collectibles requires in-depth knowledge of the field. You also have to find a place or a person where you can sell the assets when you need to. If you're knowledgeable in the area of art or history, you can pursue this investment option and profit from appraising collectibles.
Top Tips on Investing
Whether you're about to start investing or you've already put your money in an asset, it won't hurt to remember these tips that will help protect your capital and maximize your profits.
Have an emergency fund
As discussed, there's a risk involved in any investment, no matter how small it may be. The value of your assets may fall during situations where you need cash the most.
Similarly, there may be instances wherein you need money but you're unable to pull out your investments because of illiquidity. You may be able to access them but at the cost of large deductions or penalty fees for withdrawing the funds before maturity.
An emergency fund saves you from the hassle of worrying about volatility, cash availability, asset liquidity, and drastic loss in investment value. It's basically parked money you can immediately access without having to resort to touching your investment money.
You can put the emergency fund in savings accounts with high-paying interest rates. They're completely liquid, easily accessible, and are government-insured.
Diversify your investments
The saying never put all your eggs in one basket holds in investing.
First-time investors usually make the mistake of putting all their hard-earned money into one investment asset, especially in the stock market. They believe this will make them an overnight millionaire if that one stock happens to take off.
But what if it goes the other way around and the stock's price tanks? You don't want to be caught holding on to a bag of garbage, right?
Diversification protects you from sudden drawdowns that can potentially wipe out your investment capital. By putting your money in different assets, you reduce the risk of being taken out of the game. The idea is that the losses from one asset can be recovered with the gains from other assets in your portfolio. You can even diversify in the same asset class. Fro example, you may have a piece of real estate that is gaining in appreciation but doesn't cash flow that much. A real estate crash could wipe out that entire appreciation over night. However, you may also own a piece of commercial real estate that cash flows thousands of dollars a month. This way, if a crash were to happen, you're still collecting your monthly rental income.
Do your homework first
Before you invest in anything, invest in yourself first. Learn about the asset where you want to put your money into; understand the risks, rewards, fees, and regulations involved in the investment.
There are a plethora of online resources you can study about the different investment assets. Make sure, though, that you're reading from reliable sources and authority websites like Bloomberg, Morningstar, and MarketWatch. Some of them are free while some have paid services.
Make more money!
I know it sounds obvious, to make more money you must make more money. But any side hustle you can do around your job or on a weekend is a huge benefit. If you can stay disciplined and reinvest and compound all of your extra money into some of the aforementioned opportunities, then you are on to a long term winner.
Here are some articles to check out to help you make a little extra each month:
How to make money online for free
The Top 10 Survey Sites To Earn Extra Cash
10 Easy Ways To Make An Extra ($) One Hundred Dollars A Month
Summary
Investing empowers you to make money work for you. It can help you attain financial security by compounding your cash in a way no other job can give.
But don't forget that there are risks involved with any asset you choose to invest in, so make sure you don't put all your savings into a single asset. Knowledge and risk management are the foundations that will protect your capital and build your portfolio in the long run. So always keep learning and never switch off.
Investing is undoubtedly one of the best methods for you to reach your financial goals. It's unlikely that you will salary your way to riches as you just can't make the gains that investment opportunities offer, particularly over the long term. You just need to have that willingness to start, the commitment to continuously learn, and the patience to wait for your investment to bear fruits. Money fruits :).