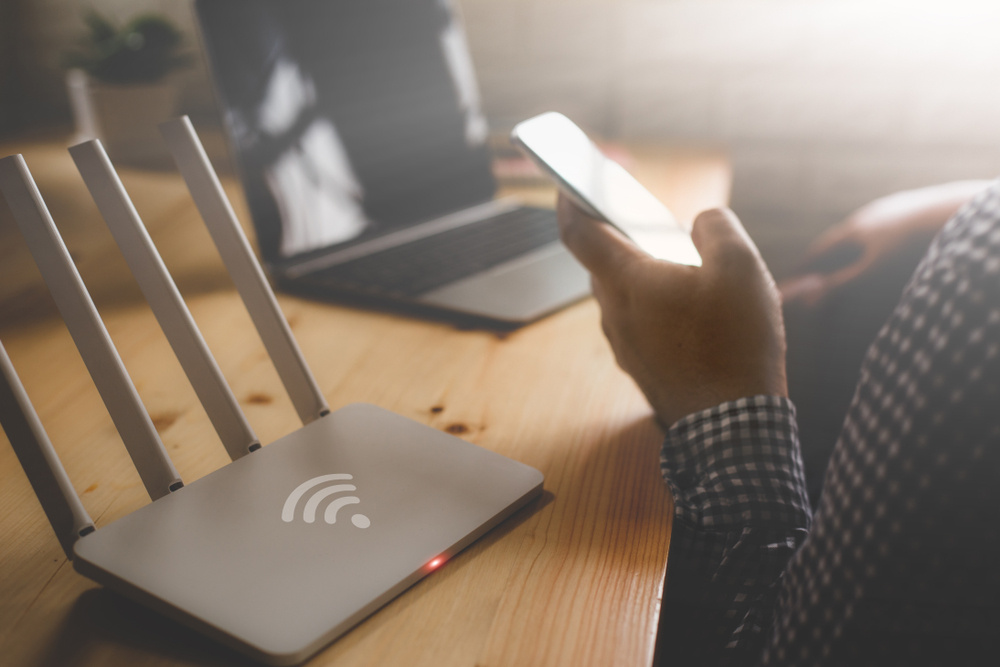 Compare Internet Deals and Get the Best Plan for You
You can find yourself the best internet plan with The Money Pig. We'll help you discover everything you need to know to about the best internet plans around, whatever your needs. In this guide, we'll provide you with tips and guidance to help you discover the best internet plan for you, whether that's the cheapest, the quickest, or the one with the best incentive to sign up!
Get the best value internet deal, tailored to your needs, when you compare with The Money Pig!
Finding a Tailored Internet Plan to Suit Your Needs
One of the reasons why so many internet service providers (ISP's) thrive here in the UK is that everyone's ideal internet plan is different.
A person who lives alone will have a different ideal internet plan to a large family. Likewise, families who have teenagers who love gaming and bingeing on boxsets will need a different internet plan to a family that prefers reading or spending time outdoors.
The Money Pig will help you to find and filter internet plans based on your needs, making it easier than ever to get the right plan for you at the best possible price.
Best Internet In My Area
Different internet plans are available to people in various parts of the UK. Many people have experienced the frustration of moving to a new house and not being able to take out the same internet plan with their preferred ISP.
Several factors combine to determine the internet plans that will be available to you, including price competition and the infrastructure and speeds available in your location.
With The Money Pig, you don't need to worry about discovering these for yourself.
When you use our comparison tool, you just need to tell us your postcode, and we'll show you all the internet plans available for your location.
What to Look for When Shopping Around for Internet Deals
Shopping around for internet plans can be intimidating. With so many ISP's offering different things, you need to find a way to rationalise and ensure you can focus on the best plan for you and your household.
Here's a rundown of the things you should be looking out for.
Monthly Price
If you're currently not under contract but are receiving internet services, then you'll usually be able to find a lower price than what you're now paying.
ISP's must tell you when you're coming to the end of your contract. They must also tell you what your price will increase to when you're out of contract, and what deals they currently have available. Therefore, there's no reason for you ever to end up paying more than you need to.
If you have recently moved house, or are searching for a new internet plan before your current deal expires, use your current or last in contract price as a useful guide for what you want to pay for your new plan.
Delivery & Setup Costs
Which internet plans offer free equipment delivery and setup or activation costs? Do ISP's that charge a fee offer a lower monthly price? How does the overall cost of your package compare?
Having to pay delivery and activation fees isn't always a bad thing. Some ISP's may charge for delivery to ensure equipment can get to you securely, or because you're getting a high-end router with the latest technology.
As with everything, when searching for an internet plan, it will come down to finding the best deal for you.
Minimum Contract Term
Different ISP's offer different minimum contract terms. Most ISP's will give you the choice of choosing your minimum term. Usually, a longer contract equates to a lower price. This is beneficial as you can lock in the price for a longer period and avoid any price changes until you next search for a plan.
It's worth thinking about your circumstances before you choose a specific internet plan.
For example, if you're a tenant or a student, a shorter term or rolling contract might be better as you can avoid cancellation fees or paying for internet when you're not using it. If you're a tenant, you can even ask the ISP about relocation and reactivation fees if you were to move to a new house. If there wouldn't be any fees, you could opt for a longer minimum term with confidence.
Internet Speeds
Faster internet usually means better internet.
However, if you don't need an ultrafast internet plan, you're not getting a great deal, you're just paying for something you don't need.
Think about the internet speed you need for your circumstances. You won't necessarily need the fastest package!
Internet Bundle Packages
If you need more than internet, look at the bundle deals on offer from some ISP's.
You might be able to get anything from inclusive landline calls to a discounted TV package or even a new smartphone!
Incentives Attached to Internet Deals
Most ISP's look to attract customers by offering the best prices or excellent value bundle deals.
However, some do still offer incentives such as gift cards, cashback deals, and vouchers.
The presence of an incentive shouldn't be the main factor in choosing an internet deal, but if you find a similar deal from two or more ISP's, why wouldn't you choose the one offering the bonus free stuff?
What Internet Speeds are Available to Me?
While superfast fibre internet connections are now available to over 95% of UK households, the exact speeds you will be able to receive will depend on the cable network and infrastructure close to where you live, among other things.
It can be useful to use a broadband speed checker before you begin your search for an internet plan. Just because an ISP says you can take out their high-speed deal, that doesn't mean you'll be able to get that speed where you live!
While our broadband comparison tool aims to make it simple to find internet plans, it's good to know what type of use you should expect to get from each speed bracket.
Internet Up to 30MB
Internet plans up to 30MB tend to be basic packages, often with speeds as slow as 10MB. However, these plans can be great for people who live alone or require internet access without being a heavy user. These plans won't be useful for streaming content from Netflix or Amazon Prime but are fine if you want to browse the internet and use social media.
Internet from 30MB – 60MB
Internet plans in this range tend to be mid-level packages. Although they are called superfast, they may not deliver the quickest speeds if several people in your household want to stream or play online games at the same time. If you live in a house share, for example, and you all use the internet at different times, then you might find an internet plan at these speeds acceptable.
Internet from 60MB – 100MB
A faster internet plan is ideal if several members of your household will need to use streaming services at once. You'll find quicker performance, even at peak times, and internet plans at this speed are often excellent value, as they are usually only a little more expensive than 30MB – 60MB plans.
Internet Faster Than 100MB
The fastest available internet plans in the UK are ideal for households that enjoy online gaming, regularly stream content, or often need to download or upload large files. These internet plans are great for families where at least one person works from home and may need to use video conferencing tools and collaborate online.
Which Internet Deals are Available in the UK?
Use our comparison tool to view all the internet deals available in the UK, or check out our broadband reviews to see which ISP's live up to their promises.
Will I Get the Speed an ISP Says I Will?
ISP's must advertise average speeds based on what at least half of their customers can receive at peak time, which is from 8 pm to 10 pm.
Many ISP's offer speed guarantees, which can help you to reclaim some of your internet costs if your plan doesn't deliver the speeds you should be getting.
The best approach is to ensure you conduct an internet speed test before you choose an ISP to get a reliable gauge of the speeds you can expect to receive into your home.
What Influences my Internet Speed?
Your Internet Connection
If your internet is delivered to your home via cable, you will have one of three connection types:
ADSL. These are the slowest connections, with copper cables used to provide internet at all parts of the network.
FTTC. Fibre to the Cabinet is faster than ADSL, with internet delivered as far as your local internet cabinet or exchange via fibre optic cable before copper cables deliver it from the cabinet to your home.
FTTP. Fibre to the Premises is the fastest fibre broadband available. It uses fibre optic cables at all parts of the network to optimise the speeds you receive.
Where You Live
If your internet is delivered via ADSL or FTTC, it will be quicker the closer you live to your local internet cabinet or exchange.
Where You Locate Your Router
Furniture, thick walls, and other electrical appliances can all interfere with your home Wi-Fi signal.
Consider where you place your router in your home to get the best speeds on your internet plan.
If You Have Basic Internet, the Time of Day
ADSL users will notice the speed of their internet slowing down at peak times. Fibre internet users should, in contrast, see little slow down even when internet use is at its busiest both in the house and around the neighbourhood.