The index incorporates the stock prices of numerous well-known corporations, including but not limited to Amazon, Disney, and Morgan Stanley. So, you can own a piece of well-known brands without spending hours poring over financial statements and corporate documents.
Your stock portfolio should consist of more than just the firms in the S&P 500, and you should diversify beyond the S&P 500 to include smaller companies and overseas corporations. Furthermore, while investing in an index fund, you have no say over which specific firms your money is being allocated to.
In spite of this, the S&P 500 may be a means to bring awareness to hundreds of firms, among which are poised to transform our prospects and some of whom have been mainstays for decades. So be with us as we're about to discuss active approaches to learn how to invest in sp500. 
Find The Perfect Match 
Even novice investors can choose an S&P 500 index fund.
Index funds are great since they have the same stocks & weightings as other index funds. That's like picking one of five McDonald's restaurants with the same meal. Index funds are like restaurants—you choose the cheapest.
Two essential fund selection criteria:
The expense ratio will tell you if a fund is cheap. That's the fund manager's annual fee.
Sales load: If you invest in mutual funds, check if the manager charges a revenue load, which would be a sales commission. When purchasing an index fund, avoid this charge. ETFs are sales load-free.
Even without the cheapest fund, index investing is cheaper than most other types of investing. Several S&P 500 index funds charge under 0.10 percent yearly. Thus, for every $10,000 invested in the fund, you'll pay $10 annually.
Even cheaper funds exist. One free S&P 500 index fund and four more prominent index funds are listed below.
Paying more doesn't guarantee better profits in investing. Fees and returns often reverse. Since these products are largely the very same, your pick isn't a "make or break" decision. You'll get the index's performance reduced by the expense ratio and fees. Costs matter.
Choose your fund's ticker symbol, a three- to a five-letter identifier.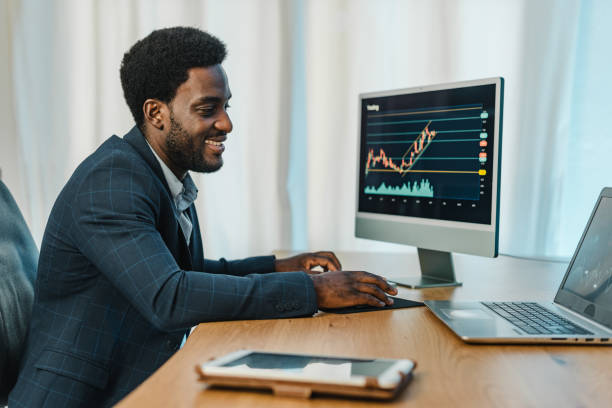 Owning Trading Account
Once you've decided on an index fund, you'll need to log in to your investment account, be it a 401(k), an Individual Retirement Account (IRA), or a traditional taxable brokerage account. Mutual funds and exchange-traded funds (ETFs) can be purchased with these accounts, and equities and bonds may be added at a later date if desired. For safer transactions, one can also begin with trading sites like the-bitsoft360-app.com and eliminate the chances of scams. 
A suitable one will be one that fits well with your intended investing strategy. Look for a broker that will let you purchase and sell mutual funds without charging you a commission when possible. It is now common practice for brokers to offer exchange-traded funds (ETFs) without charging buyers a transaction fee.
The finest discount brokers give you access to thousands of commission-free exchange-traded funds and mutual funds. 
Capital Knowledge 
Even if you don't have a lot of money to put away, you should still have a strategy for investing. Identifying your investment budget is the first step in developing a strategy. Aim to keep your money in the account for at minimum three to five years, preferably longer, to give the market time to increase and rebound from any big downturns.
If you don't have a lot of capital to put toward investments, finding a broker with cheap costs is all the more crucial for how to invest in sp500. 
Then, have your bank make a scheduled weekly or monthly transfer of the amount you've decided upon. You can also direct a portion of your salary to your 401(k) automatically.
Buying 
Use the simple transaction entry form provided by your broker, which is usually located at the screen's footer. Put in the fund's ticker symbol and the number of shares you want to purchase according to your account balance.
Many brokers will allow you to establish an investment schedule to automatically purchase an index fund on the process of how to invest in sp500 on even a regular basis if you are able to deposit funds on a consistent basis into your brokerage account. Investors who don't want to have to keep track of their trades regularly would appreciate this feature. It's a "set it and forget it" scenario.
This will allow you to spread out your investment costs and realize the rewards of dollar-cost averaging, which can mitigate losses and boost gains.
The Final Thoughts 
The S&P 500 index fund may be beneficial if your investment period is three to five or more. It's true that purchasing an asset at an inflated price can reduce your expected return, but this is true of any investment. The average yearly return for long-term shareholders in these funds, though, has been roughly 10%. Though dollar-cost averaging is one fruitful strategy for effective investments.  Rather than trying to "time the market," you can just stretch out your purchases over a longer period of time. Using this method, you can profit from periodic drops in the market.