The FTSE 100 is well-known to everyone with even a slight interest in the stock market since it serves as a gauge for the health of the regional market. It is an index made up of the stocks of the 100 biggest UK firms by market value and is sometimes referred to as the "Footsie". The FTSE Group, a division of the LSE, is responsible for maintaining the FTSE 100. You cannot purchase shares in the index itself because it is only an index and not a corporation.
However, there are a number of methods to invest in the FTSE 100 and take a stake in blue-chip businesses. But, what about investing in the FTSE 100, though? What you should know is as follows.
WHAT IS THE FTSE 100 INDEX?
This is a lengthy list that includes 100 of the best businesses that are listed on the London Stock Exchange (LSE) in the UK. The Financial Times Stock Exchange is referred to by the term FTSE.
It serves as a crucial gauge for assessing the performance of the major British companies. People typically refer to the FTSE 100 when they discuss investing in the UK stock market. Let's dive into the investing procedure in this type of stock. 
Investing in the FTSE 100: 5 Ways
There are many various ways you may utilise this index to your benefit, depending on your investing style and plan. Here are a few instances:
Invest in a low-cost ETF or fund that tracks the FTSE 100 index.
Purchase stock in the top FTSE businesses; the top 10 receive the majority of the money invested in index funds.
Use a portfolio that prioritises the top dividend-paying FTSE 100 firms.
Invest in every FTSE 100 company, even if this is more difficult to maintain and costly if your investment platform has high costs.
Look for a trust that invests in top FTSE shares and makes income. maybe including additional investments for a more diverse strategy
How To Invest In FTSE 100
1. Pick a broker
There are several options for online share brokerage firms. Evaluate the stockbroker, cash withdrawal, and activity fee levels when considering options, as well as the marketable assets provided.
You must be able to access the LSE through the broker you pick. You might also want access to both the US and European stock markets through the same broker so that all of 
your financial activity is centralised.
On ETF trades, some brokers don't charge commissions. If you've made the decision to invest in stocks, seek a broker who offers fractional shares because the share prices of many FTSE 100 businesses are exorbitant.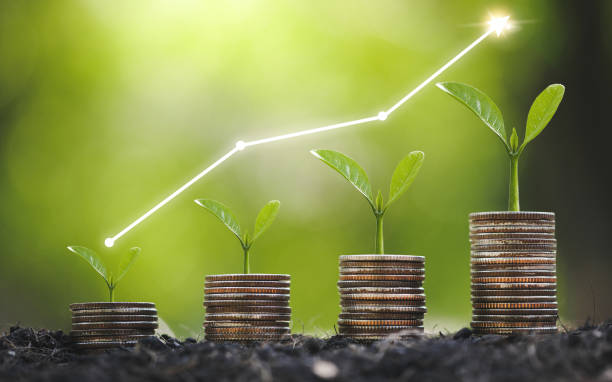 2. Determine your investment amount
Since share markets are erratic, you should never invest more than you can afford to lose.
It is advisable to wait until you can tolerate short-term losses before investing, or simply think about the long term.
3. Add money to your account
Bank transfer is the most popular way to finance a trading account. Before stepping into trading, funds may take some time to clear. Be aware that your broker can demand a minimum deposit amount.
4. Select stocks, exchange-traded funds, or index funds (or a combination of them)
ETFs and index funds are preferable for long-term investing since they are diversified among many different firms.
Shares may be preferred by short-term investors who are looking for immediate capital gains (but are also ready for losses).
ETFs frequently allow commission-free trading.
Since index funds are a reflection of the market, their value fluctuates together with the overall market.
5. Begin investing
When everything is complete, you may actually invest in the FTSE 100 through any method. 
When we talk about trading, we can't forget the importance of trading bots like bitcoin loophole that facilitate us in attempting trades more precisely. That is, you can make use of them to be aware of market volatility all the time.  
THE FTSE 100: WHY INVEST?
Investors in the FTSE 100 do not anticipate explosive growth. However, they do seek dependable and steady income in its place. The c-word, compounding, makes this "Steady Eddie" strategy more alluring.
A tiny amount of steady annual profits for long-term investors may create incredible riches.
This is a result of compound interest's strength. I'd strongly advise using a compound interest calculator if you haven't already. Even without significant profits, you can still become wealthy by making investments in the FTSE 100 index. This is because investing the dividends you get can significantly increase your profits over time.
This UK index's continued popularity is also attributed to its reliability. The FTSE 100 is less volatile than other assets, making it a good alternative for retirees or people seeking retirement investing options. If you often take money out of your investments, you don't want the value of your portfolio to fluctuate significantly. The FTSE excels here, in my opinion.