Blockchain technology is going mainstream and has become one of the most popular developments in commerce, finance, and many other fields. Following the increase in the usage of cryptocurrencies, they gained acceptance, resulting in the emergence of new financial products, possibilities, and industries. New technologies that use these innovations are also starting to take shape, improving a variety of processes including government procedures, e-commerce, data security, and workflows.
A distributed ledger functions like a sizable digital ledger or spreadsheet where each transaction is recorded. All parties may electronically access it in real-time, and it confirms, verifies, and archives information. Blockchain builds on the distributed ledger idea but improves accessibility and security.
Although the most well-known use of blockchain technology is probably cryptocurrency, it has far more uses than just virtual money. Blockchain technology is widely used by businesses to enhance operations, particularly in decentralised and complicated systems. Here are some steps for investing in blockchain technology as well as some things to think about.
In What Ways Can I Invest In Blockchain Technology?
Beyond Bitcoin, blockchain technology has many uses. For the businesses that employ it, the technology intends to bring openness, trust, and data security. Blockchain provides security for those who are permitted to utilise the data in the blocks by layering data blocks on top of one another. While investing in blockchain, you can track your project using trading bots like Bitcoin evolution. Typical means of investing in blockchain include:
Invest In Stocks of an established corporation:

Blockchain technology is novel, distinctive, and risky. So, if you're risk-averse, consider buying stocks in businesses that use distributed ledger but are already successful businesses on their own. Microsoft, Paypal, and Square are just a few examples.

Invest In Blockchain ETFs:

A blockchain ETF is accessible to retail investors. Exchange-traded funds may hold shares of businesses employing blockchain technology or shares of businesses utilising the technology for advancement.

Invest in businesses that have cryptocurrency holdings

: Cryptocurrencies are powered by blockchain technology. One business that has made significant bitcoin investments is Tesla.

Buy Cryptocurrency penny stocks:

Consider purchasing a blockchain penny stock if you enjoy taking risks. Penny stock investing is extremely dangerous, and their investments in Bitcoin or the blockchain make them much worse.

Crowdfunding:

The use of crowdfunding to raise capital for startups is becoming commonplace. Tokens can be purchased with the hope that if the business or service becomes well-known, the price will rise.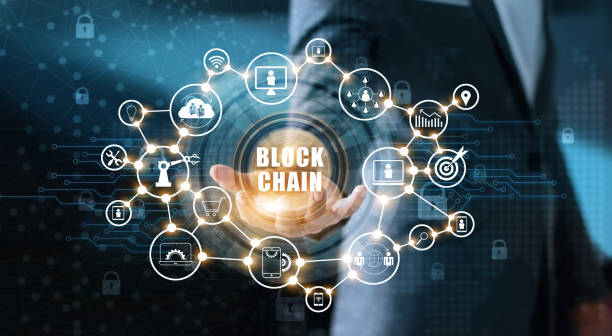 What To Consider When Investing In Blockchain?
Prior to making a blockchain technology investment, five considerations are often taken into account. Blockchain technology investment may not always entail purchasing Bitcoin. You can look at other businesses, cryptocurrencies, and projects. Here are some things to think about before funding a blockchain investment project:
Does the project actually solve a problem?

A business that wishes to use blockchain technology must have specific goals and objectives for completing projects while lawfully employing the technology. For instance, Pfizer collaborated with another business to test the effectiveness of utilising blockchain technology to control the inventory of medicinal items.

Has the project produced a usable result?

Some blockchain investment initiatives are still in the development phase without a product. If this is the case and you are considering an investment endeavour, proceed with caution. Years might pass before a product is developed. This raises the risk while lowering the value of your project financing.

Who is engaged in the project's work?

Experience utilising blockchain technology is the most important quality you need among the team members working on the project. Understanding blockchain technology is not always simple. Additionally, the company needs qualified marketing and promotion personnel.

Does the project offer achievement reward tokens?

What incentive is there, if any, to invest in the project if the response is no, given that miners are essential to any blockchain initiative? When there is no reward in the form of a nonfungible coin, why should a miner devote their time? To calculate price appreciation, you also need to know how many tokens are available.
Future of the blockchain industry
The future of blockchain is intriguing and bright even apart from bitcoin. Despite the wide disparity in market size projections, it appears that once the required technology infrastructure is in place, development in the blockchain industry is inevitable.
By 2026, the blockchain industry, according to research by Market and Markets, would be valued at US$67.4 billion. Grand View Research, a different company, predicts that as more industries adopt this new technology, the market would increase to US$1.43 trillion by 2030. Meticulous Research predicts that by 2028, the fintech sector of the blockchain market would be worth US$36.04 billion.
Conclusion
Blockchain technology is a cutting-edge innovation that is used to safeguard value, store data in blocks of virtual currency, and ensure security. Blockchain investments are separate from purchases of Bitcoin or other cryptocurrencies. Along with other options, there are investments accessible through the shares of other businesses, the purchase of ETFs, and crowdsourcing. The future of blockchain technology might be fantastic, but it might take some time.