Someone who helps clients invest their money in stocks, shares, and other capital instruments is called a stockbroker. Having a solid background in the stock market, investment, and related disciplines is essential, as is formal training or experience in a similar field. If you're interested in entering the financial services industry as a stockbroker, you have several options. In this post, we'll discuss how to become a stockbroker UK with its career requirements, responsibilities, and growth opportunities of a stock broker.
What Are The Essential Operations Of Stockbrokers? 
For the most part, a stock broker's job is to oversee the financial holdings of their customers. A stock broker acts as an intermediary between investors and the buying and selling of stocks, bonds, and other assets. The fees of stock brokers are often compensated via a certain percentage of transacted capital. Essentially, a stockbroker acts as a go-between between their consumer and the stock market. These customers can be either businesses or people. Typically wealthy individuals make up retail investors, while pension schemes and insurance companies are examples of institutions.
Varying stock brokers will have different levels of involvement with their clients. For instance, with a discretionary portfolio or a connection with a trading account like bitcoin pro, the stockbroker can make trades without first getting the client's approval. Brokers that manage advisory accounts provide investment advice but seek client approval before making any trades. In an execution-only brokerage, the broker's sole responsibility is to carry out the client's trade orders.
The Different Types Of Stock Broker In The UK 
Traders have the option of working with either a full-service broker, a discount broker, or an online broker. When you work with a full-service broker, you'll get individualized attention and access to data that no other broker can provide. Ordinarily, full-service brokers work on commission and tailor their services and recommendations to each customer. Contrarily, a cheap broker does not provide advice, analysis, or any other services beyond simply carrying out the client's instructions.
It's rare to find a broker who will meet with a customer in person when working online. However, they still provide assistance to clients remotely by researching and recommending equities, as well as giving news and charts related to the investment world. Even though they may not interact as much with clients, they should nonetheless be well-versed in the intricacies of the stock market.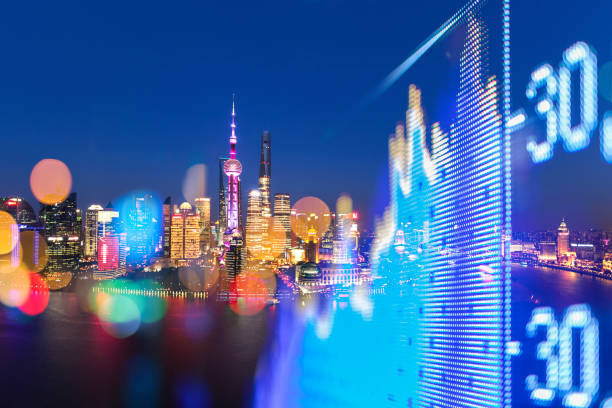 How To Become Stock Broker In UK: The Required Qualifications 
A university degree isn't always required to learn how to become a stock broker UK. Stock brokers have banking or accounting experience. You can become a stock broker through apprenticeships, university courses, and graduate programs. Follow these steps to become a university-educated stock broker:
Attaining A Degree
To work as a stockbroker, you need to have a college degree. If you wish to work as a stockbroker, a degree in finance, economics, arithmetic, management, accounting, or business studies could be useful. Seeking an apprenticeship with a brokerage during your time as a student in one of these fields can be helpful.
Experience 
Following graduation, those interested in entering the stock brokerage industry have two options: either find a job in a similar profession or join a graduate program to gain the necessary expertise. The first step you can take toward becoming a stock broker is to apply for a graduate program with a company that offers such training and support. Gaining expertise in a related sector such as banking, investments, insurance, or accounting might help prepare you for a career as a stockbroker. People in these positions frequently interact with stock traders and brokerage firms who can provide useful insight into the industry.
Getting Alongwith The Financial Conduct Authority
After you have completed the training and education required to become a stock broker, you must become licensed by the Financial Conduct Authority (FCA). While it does its job, the Financial Conduct Authority (FCA) in the United Kingdom is not part of the government. It oversees the financial sector, ensures the stability of the UK's markets, and provides services to the public. In order to perform what the FCA refers to as "regulated functions," one must first register with the FCA and become an "authorized person."
Directly Application 
Directly enrolling for stock broker roles is an option if you have finished your schooling, completed the necessary training or graduate programs, and enrolled with the FCA. It's possible that you found full-time work with the company that sponsored your graduation scheme. Moreover, trading bots like bitcoin pro are also readily available in the market for trustworthy assistance.  No matter the path you pick, you will need FCA registration to legally trade stocks. 
Conclusion 
When you've established yourself as a stockbroker as well as achieved some expertise, you may want to think about other career options or ways to advance in your current sector. An alternative career path for a stock broker is to enter the investment banking industry. As you gain expertise as a stock broker, you may be offered positions as a fund manager, relationship manager, partner, or even firm owner.