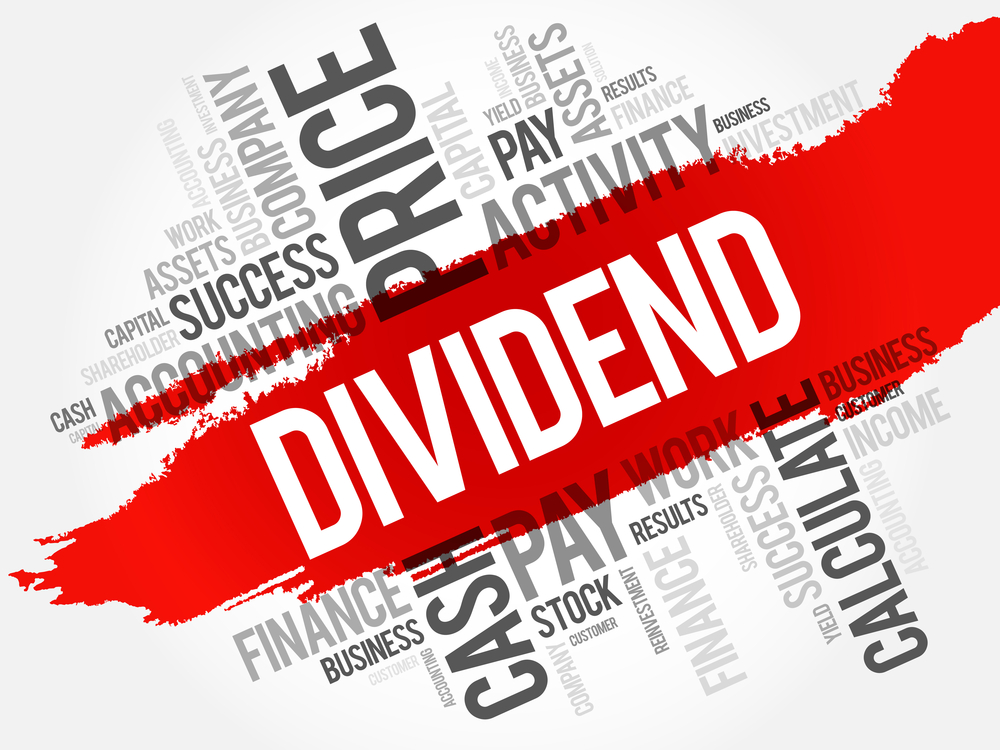 Is investing in dividend stocks a good idea? Absolutely, as long as you do your homework. Dividend investing is a relatively safer way to raise your asset slowly over the years compared to other, more risky investment options. You can maximize compounding gains and worry little about market volatility, allowing you to just sit tight while you watch your money grow. To find out just how much it will grow, you can use our dividend compounding calculator.
What is Dividend Investing?
Dividend investing is the process of putting your money into an asset and expecting to generate a steady source of passive income through dividend payouts. Some companies listed on the stock market give cash dividends annually, but many of them award shareholders quarterly.
A dividend refers to the portion of a company's profit that's distributed to a class of shareholders as a form of reward for their investment. Although the majority of the earnings are retained by the company to fund ongoing and future activities, a portion of the profits is given as dividends to reassure continuous support from investors.
Not all stocks pay dividends since many companies prefer to reinvest their profits in projects that will further grow the business. Once the company has reached maturity and has gained a solid foothold in the market, only then will they find it a better strategy to distribute excess profits to shareholders.
At its core, paying dividends to investors is a strategic move by a company to retain and attract investor confidence. They can be distributed in the form of cash, additional stock shares, or a portion of a property. Cash dividends have better liquidity, are easier to manage, and are the most common type of dividend, which is why many investors prefer investing in companies that give them.
When investing in cash dividends, take note of the following dates:
Companies must announce the date they plan to release dividends. Shareholders must vote for the approval of the distribution before the funds are released.
This refers to the date established by the stock exchange when shareholders should have the stock to be eligible to get dividends. This is usually set two days before the record date. Purchasing shares after the ex-dividend date won't qualify you to receive dividends.
The record date is the time set by a company's board of directors wherein you're established as a shareholder of record. Every shareholder who has held on to the stock by the ex-dividend date will be permanently put on the record and will be eligible to receive dividends.
This is when the dividends are paid into your account.
The payout date and the amount of the dividend are decided by the company's board of directors. Only shareholders that hold the stock by the ex-dividend date will be entitled to a payout. Those who buy the stock after the record date won't get any dividends.
Aside from the regular dividend payments, a company may opt to also give non-recurring special dividends, especially if the business has a strong performance during that period.
RELATED: HOW TO MAKE MONEY FROM HOME
Benefits of Dividend Investing
Here are more convincing facts on the advantages of dividend investing.
Dividend-paying companies are usually those that are established and have matured more compared to their peers in the industry. Their stock prices are less volatile and have better protection against sudden surges or drawdowns, giving you a relatively safer environment where you can invest your money.
Many investors prefer receiving cash dividends because they're treated as tax-free income. Compared to capital gains through the taxable sale of shares, dividends are generally free from tax in most jurisdictions.
In dividend investing, all you have to do is wait. Stable companies provide regular dividend payouts, so you get a passive income stream without having to do anything.
Exponential capital growth
You can reinvest your dividends to buy more shares of the stock and continuously grow your portfolio. As the company grows, the bigger its dividends get, allowing you to buy even more shares in the process. By repeating this cycle, you can exponentially compound your capital regardless if the price of the stock appreciates or depreciates.
If you're a long-term investor, you might want to ask your broker for a dividend reinvestment plan or DRIP. By reinvesting the dividends, you compound your capital and maximize returns in the long run. DRIPs are perfect for dividend investing since these transactions are usually free from commissions.
Stay positive in a bearish market
Dividend-paying companies tend to pay dividends even if the market is bearish. Profits obtained from dividends can help offset losses you may have incurred in a bad market.
Other Types of Dividends
Although cash dividends are the most popular and widely sought-after by investors, there are other forms of dividends to know about.
Instead of paying you with cash or additional stocks, the company distributes assets of value. Typically, it will be in the form of partial land ownership, but it can literally be anything including gold, coffee beans, paper products, or bags of cement. Unlike cash dividends, property dividends are priced at market value on the declaration date.
A company may choose to award you with additional shares instead of cash from the profit it made for several reasons. It can be due to insufficient funds or simply a strategy to lower the price of their stock and promote liquidity.
When a stock dividend is given, the stock price is recalculated to reflect the addition of shares within the company's declared market capitalization.
For instance, you own 10,000 shares of a company priced at $10 each. You receive 2,000 more in stock dividends. You'll now have 12,000 shares but the price of the stock will be reduced to around $8.33. There's no need to panic, though, because you'll still be holding shares with a total value of $100,000.
Sometimes, companies may give one-time special dividends as a bonus to investors. These are rare, though, and the reason may vary from asset liquidation to winning the litigation.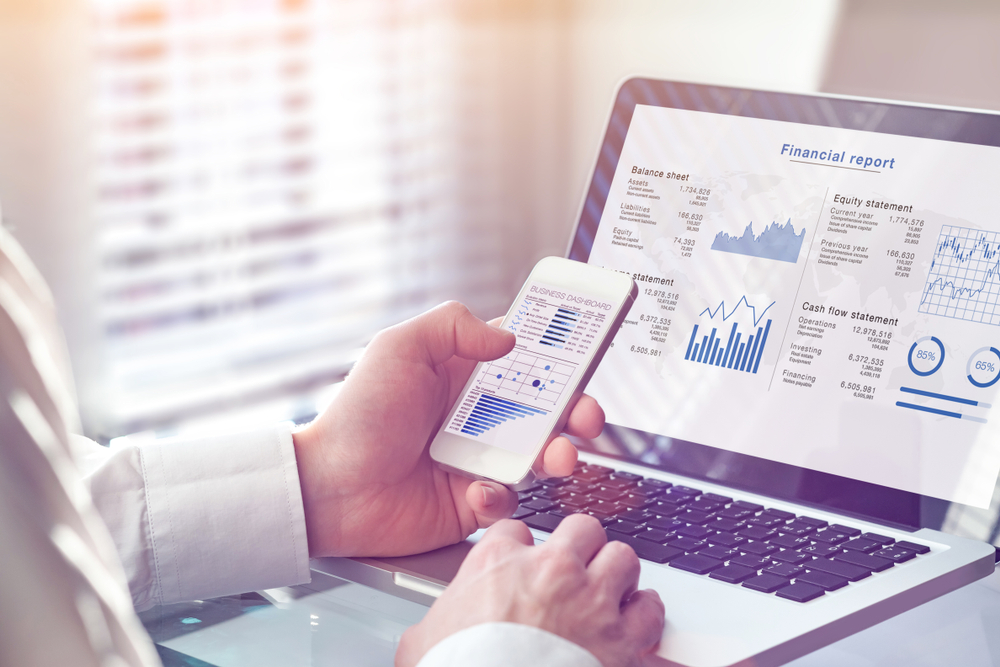 Choosing A Dividend-Paying Stock
Consider the following criteria in deciding which dividend-paying stock to invest in:
The dividend yield of the stock
Look at its historical payouts to calculate how much on average the company pays its shareholders.
The company's growth rate
The rate of growth of a company can be determined by its annual profits. Increasing profits may mean more money to fund future expansion projects, resulting in higher dividend yields.
Know the basics of how to read a company's balance sheet. Look for companies that have a good sales record and small debts in their books. A company may be paying large dividends to appear stable but upon closer inspection, you'll see risks in the company's future.
A company's debt-to-equity ratio (D/E) can be used to gauge its liquidity as it reflects the ability to cover all debts in case the worst happens to the business. It's calculated by dividing the total liabilities over the total shareholder equity of the company. Usually, the lower the D/E, the better, since this means the company has greater retained earnings compared to the business loans it has.
The price-to-earnings ratio (P/E) of a stock can also be a useful metric in evaluating which company is attractive for dividend investing. The P/E ratio can be interpreted as the price an investor pays to earn a dollar of the company's profit. This means that the lower P/E, the better since you'll be paying less to earn a dollar from your investment.
In dividend investing, find stocks that trade with a P/E ratio of 15 or less. These companies are usually undervalued and provide a good dividend yield for the price paid.
Taxes on dividends depend on whether the dividend is categorized as qualified or ordinary.
Ordinary dividends are counted as normal income, so they're taxed by at least 10%, up to a maximum of 39.6%. This can be disadvantageous if you're into dividend investing because you can lose almost half of your gains in tax payments.
Dividends that fall under this category are taxed at a lower rate, up to a maximum of 20% only of their value. But to be eligible, they must meet the following criteria first:
The dividends must be issued by either a US-based or a foreign corporation that trades on a major US exchange.
You must have owned the shares for at least 60 trading days within the 121-day holding period requirement. The holding period starts 60 days before the ex-dividend date of the stock.
For instance, a publicly listed US company announces its ex-dividend date to be on October 1. If you want to take advantage of qualified dividends, you must hold the shares for more than 60 days between August 2 and November 30.
There are some exclusions on dividends that can be considered qualified, even if they meet the above mentioned criteria. These are dividends earned through capital gains, bank deposits, employee stock ownership plans, and those paid by tax-exempt corporations.
Things To Remember In Dividend Investing
Aside from the criteria listed in choosing a dividend-paying stock, here are additional tips that will help you select the best dividend investing strategy suited to your financial goals.
A high-value dividend may mean that a company is doing well and has amassed a good profit for the period. But this may not always be the case since it can also indicate that the company doesn't currently have any profitable plans where they can reinvest their earnings.
A company that has been regularly giving dividends promotes stability and sustainable profitability. However, suddenly reducing or eliminating dividends can alarm uninformed investors that there may be trouble brewing within the business. This can cause panic that may result in a temporary sell-off of shares.
You must understand that the decision to reduce or to stop dividend payments may not necessarily mean there's bad news in the company. The management may have decided there's a better way to use the money by reinvesting it in projects that will propel business expansion. By sacrificing short-term returns, investors like you get a chance to tap into bigger profits once the company's investment starts to materialize.
Check the stability of the dividend payout ratio
The dividend payout ratio is the percentage of dividends paid out to investors relative to the company's net income. The remaining portion of the earnings is retained by the company to reinvest in core operations and prospective business endeavors.
You might think that a high dividend payout is good because you'll earn more from your investment. But that's not necessarily the case since the company must always have cash ready to cushion losses.
For instance, a company that has earned $100 million will be safer if it pays out only $40 million in dividends compared to paying $80 million. If profits fall by 15%, the company will still have money left to continue operations and to use for recovery. Imagine what would happen to a company that has paid out 90% of its earnings to dividend investors.
As a rule of thumb, look for companies that pay dividends not exceeding 50% of their profits for a certain period. But don't get tricked by corporations that have a low dividend payout ratio, because this doesn't always mean they have a large legroom to handle losses. Look at the numbers and see if their business is stable and profitable.
Choose between high growth or high yield
In dividend investing, decide whether you want to use a high dividend yield or a high dividend growth approach. Both have their advantages and disadvantages, so it's best to identify which strategy fits your investment profile better.
The high dividend yield strategy can give you larger profits because companies that give larger dividends are more established and have a substantial cash flow to distribute to shareholders. On the other hand, the high dividend growth approach fills your portfolio with companies that provide lower-than-average dividends but have a high potential to rapidly grow and gradually increase the dividend yield in the future.
If you don't want to individually select dividend-paying stocks, you can choose to invest in index funds and ETFs that focus on dividend-paying companies. It's to your advantage to do your research first to understand the risks involved in choosing any of these investment options.
Bonus – How Much Do I Need To Invest To Live Off Dividends?
So here, we are going to use The Money Pig's dividend compounding calculator. In the example, we are depositing (investing) $5,000 and the return on investment (ROI) is 7%. Now bear in mind, this calculator will work with anything whereby you can reinvest profits. Such as peer to peer lending.
So $5,000 down at 7% return. We will choose this over 20 years and will reinvest $150 a month back into the investment. You can use your own money plus the interest that comes back to you. Reinvesting your interest back into an investment is sometimes called a DRIP, this stand for dividend re-investment plan. That being said, let's take a look at the results….
So here you can see, from only $5,000 and a reinvestment of $150 a month, the total net worth of your investment after 20 years is circa $100,000. However this does not take into account the value of the actual stock. It would be expected that the business or business's that you invested in, will have grown over this period of time. This would be known as a capital gain and you would only receive this once you sold the stock.
If of course you choose to retire and enjoy the yearly dividends, at this stage you will have an estimated income of $6,600 a year. Now obviously this is not a huge number, but we have not been investing huge amounts into the fund. However, $500 a month might make all the difference and don't forget if you start earlier and stretch the graph out to 30 years, the annual interest would be $15,000 a year. Thats a completely passive income of $1250 per month.
Conclusion
Dividends allow investors to derive more benefits from investing in a certain stock. Generally speaking, dividend stocks are less volatile than growth stocks. The gains obtained from dividends are usually free from costs like taxes and brokerage fees, giving investors access to bigger profits. Additionally, these gains can be used to offset the fees incurred from the sale of shares. These advantages make dividend investing a viable option for investors who prefer less active trading participation.
RELATED:
Need more ways to make money online but don't have the capital to start? Read our blog How To Make Money Online For Free
Struggling to save your money to be able to invest? Read our blog on How To Save Money
Or maybe you're just looking for an extra few bucks a week, then check out The Top 10 Survey Sites