Find and Compare Credit Card with The Money Pig!
Credit Card
Whether you're looking for a credit card with a better interest rate or want to transfer a balance, there are several options available.
You can find the ideal credit card for your needs with The Money Pig!
The Easiest Way to find a
Great Credit Card Deal!
Tell Us About You
Let us know a little bit about you so we can help show you relevant credit cards.
Tailor Credit Card Deals to Your Needs
With so many different credit card options available, you need to take the confusion out of choosing one. Tailor your deals to the credit cards you're interested in.
Check Your Eligibility and Apply
Many credit card providers let you check if they'll approve your application before you apply, with no impact on your credit score.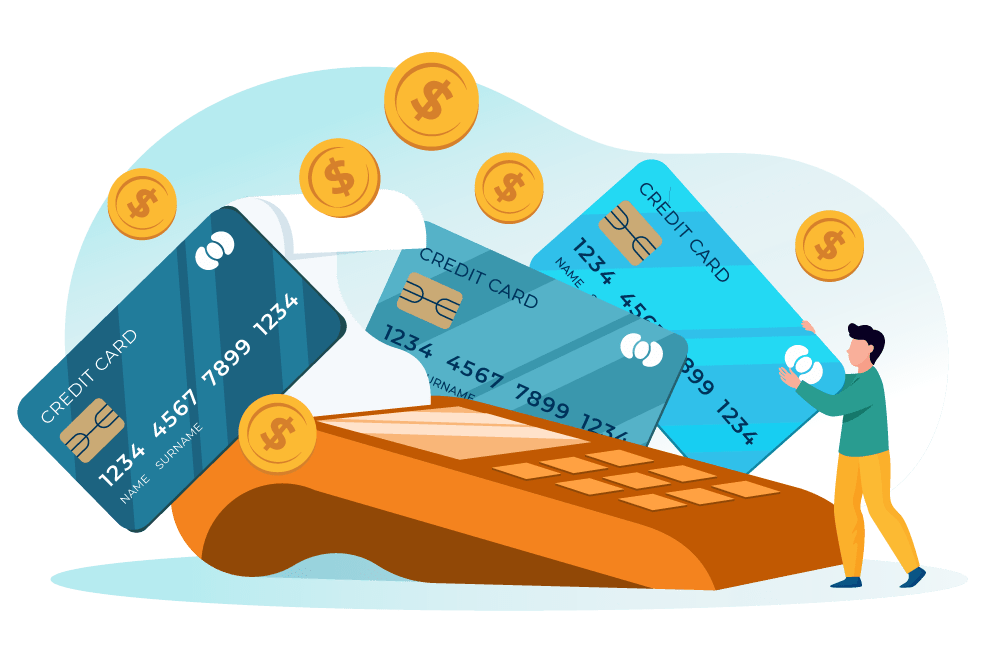 Compare Credit Card in a Minutes
With just a handful of details, we can show you the credit card providers, interest rates, and deals that you might be able to apply for today. We'll need you to tell us about:
You
Share your personal information like your name, date of birth, and email address.
Where You Live
We'll need your address, address history depending on how long you've lived there, and your living circumstances, such as whether you're a homeowner.
Your Employment, Income, and Expenses
Tell us what you do for a living, your household income, and a little about your outgoings.
How do Credit Cards Work?
You can use a credit card for several things, such as purchases or balance and cash transfers. If a lender approves your application, you will get a credit limit, which is the maximum balance you can have on your credit card at a specific time. Your credit limit can increase or decrease over time. When you get a credit card, the provider will decide your credit limit based on several factors, including your income, current debt levels, and credit score.
How Much Does a Credit Card Cost?
Most credit card providers will insist you set up a direct debit to make your payments. This helps you ensure you avoid late payments, which will usually lead to a charge, thus increasing your debt, and can have an impact on your credit score.
You will be able to choose whether to clear the full amount each month or make the minimum monthly repayment. While making the minimum repayment can be cheaper in the short-term, if you only make the minimum repayment, it can take years to clear your balance. If you only make minimum repayments for a specific period, your lender will send a letter explaining how long it'll take to clear your balance at the current rate. The letter will highlight how extra payments would help. It will also show you how much quicker you could clear the balance if you made additional payments of a specific value.
What is a Minimum Reptayment?
Minimum repayments are typically between 1% and 5% of your balance, plus any interest added to the account in the last month.Your credit card provider will tell you your interest rate, which will reflect your credit score. The better your credit score, the lower your interest rate will be, although some providers may use additional criteria.
Your interest rate, minimum payment, direct debit date, and all other information relating to your account will be on your monthly credit card statement. Although it is still possible to receive paper credit card statements in the post, most providers encourage you to use e-billing. You can always print your statements from your online account should you wish to have a paper copy to hand. The date on which your credit card provider issues your statement at first depends on the date you opened your account. However, you will be able to change this to bring your direct debit in line with your other bills or the date you receive your salary. Typically, your direct debit date is around three weeks from your statement date.
Credit Card Deals and Promotions
Many credit cards offer promotions and introductory rates. For example, you can often take advantage of a 0% purchase or balance transfer offer when you open a new credit card account. Some providers will offer these at certain times during the lifespan of your account, typically if you're not using your credit card. These can be a fantastic way to save money, but you should remain aware of any fees you must pay. For example, when transferring a balance, you typically pay a transfer fee of up to 4% of the balance you want to move. It's also vital you know the end date of such promotions and clear as much of your balance as you can, or you could end up with a hefty interest charge!
How to Make the Most of Your Credit Card
You can make the most of your credit card by managing your debts smartly. If you keep your rolling credit card balance as low as possible,
and ideally zero, you can use your credit card with minimal interest costs.
Follow these tips to make the most of your credit card:

Clear Your Credit Card if You Can
The ideal way to manage your credit card is to clear the balance in full, each month. If you're able to do this, your credit card effectively turns into an interest-free, short-term loan! If you can only afford to pay less, you should still pay as much above the minimum payment as possible.

Take Time to Find Your Ideal Credit Card
Why do you want to get a credit card? Are you planning to do the weekly shop using your credit card and repay the balance in full each month? Or do you specifically need a credit card to help you spread the cost of an expensive purchase? Understanding why you want a credit card will help you understand the best product for you.

Use Smart Search and Eligibility Checkers
Comparison tools and products like ClearScore and Credit Karma are excellent for their Smart Search features. These tell you how likely credit card providers are to approve your application. Many credit card providers also offer eligibility checks that tell you outright whether they will accept your application. These don't affect your credit score, so take advantage of them!

Prioritise Paying Debts Before Saving
While it's possible to save while repaying your debts, you'll never get a savings account that pays more interest than what you're paying on your credit card. If you're not repaying your full credit card balance each month, prioritise making extra payments. Keeping your balances low and as manageable as possible will reduce the time it takes to clear your balance and improve your credit score.

Use Balance Transfers Wisely
Another way to avoid paying interest is to take advantage of balance transfer offers. Many credit card providers offer 0% on balance transfers for as long as two years! Make sure you use balance transfer deals as an opportunity to clear your debts without paying interest. If you drift along only making minimum payments, you could be in trouble if you're unable to get another balance transfer deal when the promotion ends.

Cancel Old Credit Cards If You're Transferring Balances
If you're using a balance transfer deal to help you clear your debts, you need to make sure you remove the temptation to spend on your old credit card. Cancel and cut up old cards as soon as the balance transfer is complete.

Prioritise the Debts You Pay
As well as prioritising paying debts over saving, you should look to prioritise the specific debts you want to pay, too. Look to your highest balances or your debts where you're racking up the most interest and clear those debts that are costing you the most money first.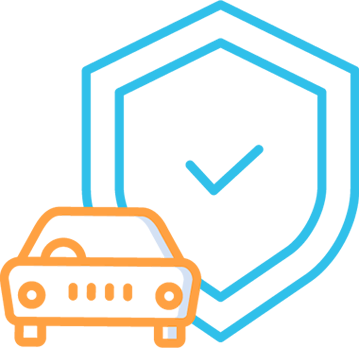 Do I Need a Credit Card?
No-one really "needs" a credit card as such. However, if you have a plan around your spending and use of credit cards, they can bring many benefits, including:
• A cost-effective way to spread the cost of big and expensive purchases.
• Earning cashback, air miles, loyalty points, and freebies.
• Give you consumer protection against goods and services not provided.
Depending on your reason for considering a credit card, you might also want to think about other finance options, like a personal loan or store finance.
What Types of Credit Card are There?
Not all credit cards are the same. Some credit cards, like some American Express products, also have an annual or monthly fee, usually in return for certain benefits if you spend above a specific threshold.
Depending on your reason for wanting a credit card, you might see some of the following types of product.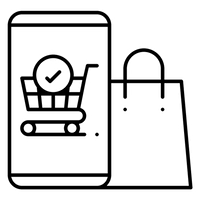 Purchase Offer Credit Cards
Purchase offer credit cards will offer you a promotional interest rate on purchases for a specified period. The most common purchase offers give you 0% interest for a specific period on purchases made within 30 days of opening your account. The interest-free period is often anything from three to as long as 28 months!
You will still need to make your minimum repayments. Once you reach the end of the promotional period, your provider will apply interest to your remaining balance.
After you have had your credit card for a while and if you aren't using it as much, your provider may occasionally send you purchase offers.
Balance Transfer Credit Cards
Most credit cards offer a balance transfer facility. Like with purchase offers, balance transfer offers are most commonly available when you first open a new credit card account. Most balance transfer offers give you 0% interest for a specific period on any balances you transfer within 30 days of opening your account. As with purchase offers, the interest-free period can be anything from three to 28 months, or even longer in
some cases.
When you do a balance transfer, you must pay a fee to your new credit card provider, which is usually a small percentage of the balance. Some credit card providers provide flexible balance transfer options depending on the status of your account. For example, you might be able to pay a higher fee in return for a more extended interest-free period, or pay no fee but a low interest rate on the balance you transfer.
You will still need to make your minimum repayments. Your credit card provider will apply interest on any outstanding balance at the end of the promotional period.
Your credit card provider may also periodically offer you balance transfer deals.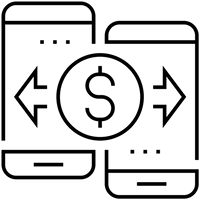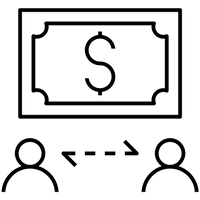 Cash Transfer Credit Cards
Some credit card providers offer promotional deals on cash transfers. A cash transfer is when you use your credit limit to move cash into your bank account rather than to make a purchase.
Most credit card providers charge a higher interest rate on cash transfers. If you have a 0% cash transfer deal, it is even more vital you plan to clear the balance before the end of the promotional period.
As with purchase and balance transfer offers, your credit card provider may offer these after you have had your credit card for some time.
Interest-Free Credit Cards
Many credit cards combine purchase, balance, and cash transfer offers so that you may take advantage of more than one deal at a time. Some credit card providers also allow you to choose the deals you want during the application process.
While such credit cards can provide exceptional value, you should ensure you're aware of the end dates of promotional rates. You could end up with different dates when 0% interest deals end on purchases, balance transfers, and cash transfers, so need to ensure you're clearing your balances effectively.
Some credit cards are interest-free but offer flat-rate monthly fees. However, these typically have a low credit limit, with the flat monthly fee effectively acting as an uncompetitive interest rate.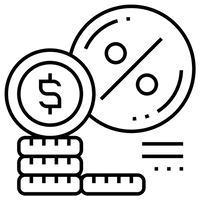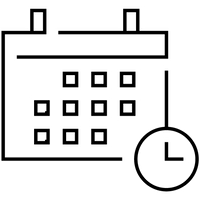 Monthly or Annual Fee Credit Cards
In addition to the monthly fee credit cards mentioned above, some credit cards charge a monthly or annual fee in return for specific incentives.
For example, most American Express credit cards charge a monthly or annual fee in return for a choice of cashback and reward program offers.
Rewards Credit Cards
Rewards credit cards enable you to build a points balance to redeem later. American Express is the best-known example of a credit card provider that offers reward incentives, and even Nectar now works with American Express. However, you don't need to have an American Express card to get rewards. A Tesco credit card, for example, allows you to claim additional Clubcard points when you shop at Tesco or with selected partners.
Where a credit card provider offers a range of rewards programs, you will usually be able to choose the plan you join. However, you should be aware that different rewards credit cards may have separate fees schedules and different interest rates.
If you will use your credit card a lot and will clear your balance in full each month, a rewards program is a fantastic way to earn yourself a treat!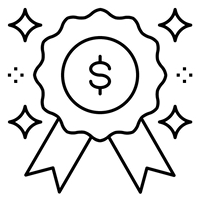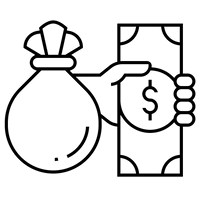 Cashback Credit Cards
Cashback credit cards are sometimes advertised alongside rewards credit cards but will often be promoted as a standalone product type.
Cashback credit cards give you back a percentage of what you spend, usually paid annually. Cashback rates are typically between 1% and 5%. Sometimes, credit card providers will cap the total amount of cashback you can earn, so ensure you're clear on the terms and conditions of your deal!
Ensure you repay your balance in full each month so you're not spending more on interest than you will get from your cashback reward!
Even if you don't have a cashback credit card, your provider may periodically offer cashback deals and incentives.
Credit Builder Credit Cards
If you have a low credit score or limited credit history, you may be able to get a credit builder credit card.
However, as you are a more significant risk to lenders, these will usually come with a higher interest rate. As such, you should only get such a credit card if you're sure you will be able to repay your balance in full each month.
If you already have debts that have led to a low credit score, you should look to clear your existing balances first before applying for further credit.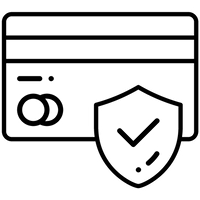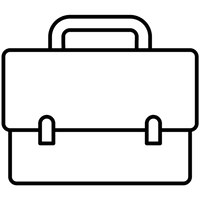 Business Credit Cards
If you own a company, a business credit card can be ideal for simplifying your businesses expenses and centralising ad-hoc spending in one place. Most business credit cards have regular fees, but you may be able to get rewards, cashback, or business-relevant incentives, too.
If you apply for a business credit card, your company will be subject to a credit check as well as yourself.
Student Credit Cards
If you're a student, you can theoretically apply for any credit card you wish. However, if you have a student bank account, you may be able to get a specific student credit card product. You can usually only get these from the bank with which you have your student bank account.
Student credit cards typically have low credit limits, but often give you several weeks interest-free on all purchases.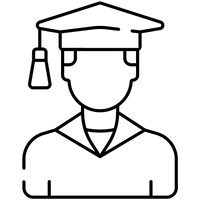 Remember That Many Credit Cards Will Combine Features!
While credit card providers will highlight the key features and benefits of their cards to attract you to apply, many credit cards combine several of these anyway.
It's worth deciding why and the type of credit card you're looking for before you start shopping around, so you can find a product that fits your needs.
Start your search for your ideal credit card with The Money Pig today!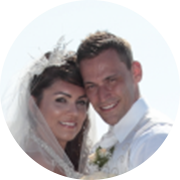 Kane Georgiou
A once physio turned digital entrepreneur. Having made money in a lot of online models, I am focused on helping others achieve financial freedom, through not only making money, but saving money and investing money, so that you can live on your terms.