Who doesn't want to become a millionaire and enjoy retirement time with lots of cash in hand? It's not only you who want money at your footstep, but everyone of us is in a rat race to earn big bucks. You keep thinking of ways and means by which you can fulfil your goal of becoming a millionaire in the future, but don't get exactly the one way that can take you to the magical world where money touches your feet. Obviously, it takes time. It's not the case that you get money in the blink of an eye. It takes years but you can relish the time after your retirement i.e. you can go on a world tour, get everything in your hand, and secure your children's future. Okay… So, what is the magic that I'm talking about? It's the magic of compound interest that can ultimately change your life if you spend at least 10 to 20 years of your life in this investment. Let's take a bird's eye view on this miraculous money-making trick.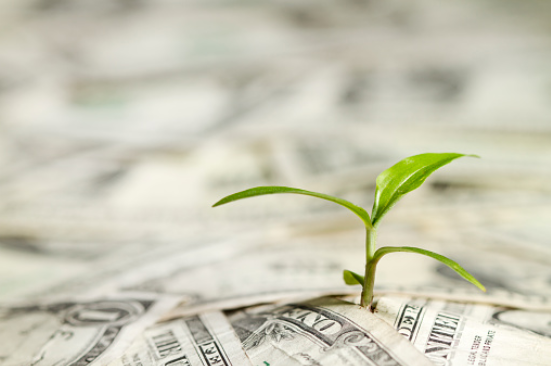 Compound interest is sometimes referred to as the world's eighth wonder since it appears to exhibit mystical qualities, such as the ability to transform a penny into $5 million. Compound interest is fantastic because it pertains to money and enables us to reach our financial long-term goals such as becoming a billionaire, retiring happily, or being economically secure. So, what exactly is compound interest? 
Understanding Compound Interest
Compounding investment returns is what may turn even little investments into substantial ones over time. But, how does it function? If you save your money in a savings account, mutual funds, or individual stocks, you will receive a percentage of interest on your savings annually. Then, if you reinvest the amount of interest as well as the actual invested amount, then you get interest on both the money you saved and the interest you've earned. You'll keep earning by compounding your money and earned interest amount and generating money streams.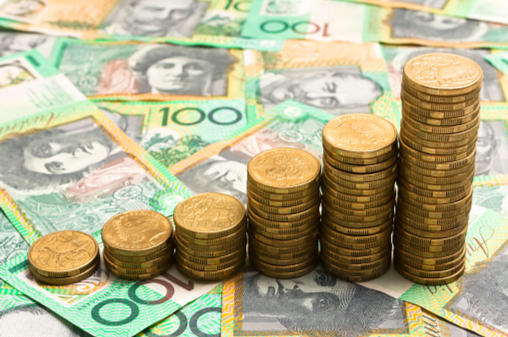 Compound interest causes money to rise significantly more than simple interest because, in terms of getting profits on the capital you invest, you also generate cash on those returns at the completion of each timeframe, whether it is quarterly, monthly, or yearly. 
That is why compound interest accelerates the growth of your money.
If money is related to autonomy, compound interest is one of the most beneficial methods of accumulating money with little effort, tools are also available to help individuals take control of situations and accomplish their dreams. The idea is that you save a little money at a time, start early, and continuously invest it as well as any additional money it creates in low-risk funds that track the economy. Traditionally, the market rises, which means that your money should expand significantly over time. 
You don't merely earn interest on your principal balance when you use compound interest. Even your interest is compounded. Compound interest is when you add the money you've acquired into your principal balance, which pays you even more interest, multiplying your profits.
Example Of Compound Interest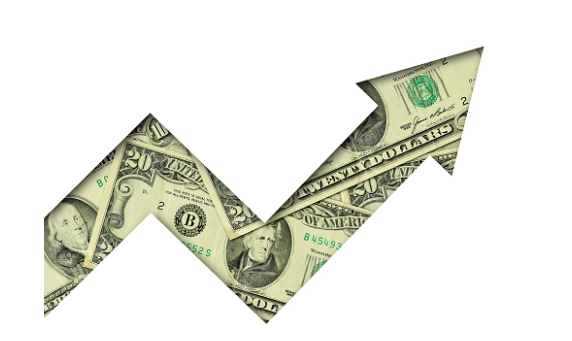 Let's take an example to elaborate on the magic of compound interest. Let's suppose that you have $1000 in a savings account and you get 5%interest annually. 5% of $1000 is equal to $50. This means that you will earn $50 after a year. Now, you have a new balance of $1,050 in your savings account. In the second year, you would generate 5% of $1050 which will be $52.50. Now your new balance will be $1102.50 at the end of the second year. And if you keep accumulating it, and earn compound interest for 10 to 30 years, you will be able to make almost $4321. That amount will be more than enough for fulfilling your long-term goals.  Because of the power of compound interest,  your account balance will increase over time as you collect interest on higher and larger sums. Now, there are so many calculators available with which you can calculate compound interest. You can use the dividend snowball calculator to get the snowball effect. All you have to do is select the currency, the principal amount (Your initial Investment), the annual interest, and the number of years you're intended to invest.
At various time periods, interest can be multiplied. Interest, for example, might be compounded annually, monthly, daily, or even continuously. The more often interest is accumulated, the faster your principle balance rises.
Simple Interest vs Compound Interest
Simple interest works uniquely in contrast to compound interest. Simple interest is determined on the basis of the original amount present in the savings account. Acquired interest isn't compounded or reinvested into the original amount while computing simple interest.
Thinking as far as simple interest, that $1,000 account total that acquires 5% yearly interest would pay you $50 per year, time frame. The procured interest wouldn't be added once again to the original. In year two, you'd procure another $50.
Simple interest is a standard method for calculating the interest payable on vehicle loans and other types of short-term consumer loans. However, interest on credit card debt compounds exactly why it appears like credit card debt may balloon so rapidly.
In the perfect scenario, your savings and capital investment would be determined by calculating using compound interest, while your debts would be estimated using simple interest.
Compound Interest Can Hurt You
Compound interest can work in your favour or it can also make you suffer, contingent upon whether you're saving or acquiring cash.
Personal loans. When you borrow money , compound interest cannot work in your favour. You know what, loans are the enemy of compound interest. If you borrow money for any purpose , you must pay interest on any money you do not repay. If you fail to pay your interest charges within the time period specified in your loan, they are capitalised. Future interest is calculated on the new, bigger loan sum.

Credit Card Loans. If you have taken a loan on a credit card, you have to pay it as soon as you can, otherwise, the credit card company will charge interest on the amount you borrowed. But, if you have never opted for credit card loans, then your balance will not be affected and you'll not suffer from any loan. In case you get a loan, pay it immediately, otherwise they will impose interest charges, and accumulated interest each month which will be hard to pay back.
Making Compound Interest Work for You
Savings accounts and certificates of deposit (CDs)

. Whenever you make a deposit into an account at a bank that procures interest, for example, a saving account, the interest will be deposited into your account and added to your principal amount. This assists your money with developing over the long run.

401(k) accounts

: Income in your 401(k) and saving accounts additionally compound over the long haul. The rate that stocks gain from one day to another is determined in view of their performance the other day, meaning they compound every workday. In the event that you reinvest your profits and make standard deposits, you can assist your money with developing much quicker.

Time Is The Key

. The magic of compound interest works with time only. If you invest for the long-term like for 20 or 30 years, you will be able to enjoy the power of compound interest. But, if you become hasty and can't wait for years, then this golden chance is not for you. Always remember that the sooner you begin, the longer you have to wait for your money to rise exponentially. Therefore, now is the time to start investing for your retirement goals. 

Pay off debt forcefully.

Compound interest hurts you when you're in debt, whether that is through educational loans, credit cards, or different types of acquiring. The quicker you can pay those off, the less you'll owe over the long haul. In case of paying off debts, and mortgages early, you can use a reverse compound interest calculator.

Compare APYs

. You should also compare the APYs, i.e. Annual Percentage Yield. With that, you'll be able to estimate your earnings more than the annual percentage rate, APR. This is because APYs are for compound interests while APR measures simple interest. 

Invest Now!

The sooner you invest, the more chances you will get to earn big bucks. This is the rule of compounding interest. 

Increasing your contributions:

If you obtain a promotion or increment in your salary, make money from a side job, or inherit money, boost your investment to raise your compound interest.

Be Consistent:

Have patience in order to enjoy the fruitful aspects in the future. For initial years, it could feel like nothing's working out. Yet, recall that it takes years to reach the desired goals. The more you let it be, the higher it develops!
It's incredible to set aside cash and create financial stability, however, what's everything for? The general purpose of understanding the force of compound interest is to have the option to contribute and arrive at your top-quality retirement dreams. 
Compound Annual Growth Rate (CAGR)
Compound Annual Growth Rate is a significant investment idea that is connected with compound interest. It's a method for estimating the growth rate of your investments after some time. While you're effectively planning to put something aside for retirement, you ought to place your cash in mutual funds. Mutual funds don't procure a decent interest rate. Truth be told, the worth of a mutual asset can rise and fall. That is the reason picking mutual funds with a long history of solid returns is significant.
Compound Interest Formula
Here is the formula for calculating the compound interest.
A = P(1+r/n)nt
P = principal (starting amount)

r is the interest rate

n is the number of times the interest compounds each year

t is the total number of years your money is invested

A is your final amount
Now, it is much easier to calculate compound interest with the help of a compound interest calculator with dividends. 
Compound Returns
Compound returns ordinarily come up when we discuss effective financial planning. In this situation, you're not procuring interest, which is a guaranteed, consistent earning. You're possibly acquiring investment returns, which are most certainly not ensured and certainly not consistent. In any case, they can be really strong.
If the financial markets were to go up for a major piece of the time you had cash contributed, compounding would help you out. Furthermore, indeed, that goes the alternate way as well if markets depreciate. That is the reason we say that compounding accompanies risk. However, The more you let compounding work its magic, the more probable you are to have positive returns. 
So, getting everything rolling ASAP is nothing to joke about — the higher your account's balance and the more money you contributed, the greater open door it needs to compound over the long haul.