Do you feel like you've tried everything and still can't succeed in the sports betting arena? By taking wagers from naive customers who have little chance of winning, bookies rake in big sums. Is there a chance that a more systematic strategy will increase your earnings significantly? The purpose of this piece is to provide an evaluation of Chain Reaction Sports.
Chain Reaction Sports is promoted as the solution you've been looking for to finally win against the books. That's a potential that'll pique a lot of people's interest, for sure. Indeed, who wouldn't want to win against the oddsmakers? The question is whether or not this is a trustworthy strategy and how exactly it aids you.

Here, you may engage in a wide variety of sports trading activities. Feel at ease if you have no idea what this is. Everyone from complete trading novices to seasoned pros may benefit from using the Chain Reaction service. Even if you're not into sports, you can still enjoy this. So, without further ado, let me launch into my analysis of Chain Reaction Sports.
In What Ways Do Chain Reaction Sports Differ From Regular Sports?
You may now access this internet service under its former moniker, Edgebet. It's essentially a website that lists good sports betting opportunities. In many instances, you may expect to win since the odds offered by the bookmaker are more generous than they really are.
Chain Reaction Sports can help you find value bets and determine how much to wager on each one. It's worth stressing that this isn't a completely risk-free endeavor.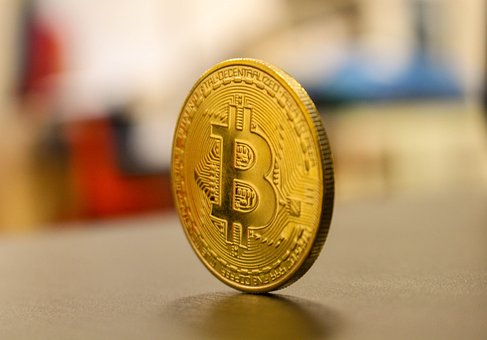 Value bets are sometimes misunderstood as matched betting and vice versa. These are really two wholly different things. The risk involved with matched betting is minimal. For the simple reason that you are hedging your bets and making the most of the odds offered by the bookmaker. You might potentially lose money if you bet on value.
In fact, using this service increases your odds of winning substantial sums of money. On the other hand, it's not for you if you're not willing to take any chances. Anyone who doesn't mind the occasional loss while enjoying the occasional gain would be a good fit for this kind of betting.
In Other Words, How Much Money Can You Make?
We've reached the crux of the matter; what's in it for you? The goal of this program is to help you make as much money as possible. The question is, how far can it go? How much money can you expect to make from it, if any at all, or will you merely break even?
To begin, it's worth emphasizing that how frequently you utilize it matters a great deal. Then, your decision will be based on your preferred wager. What kind of decision-maker are you going to be, or will you simply hope for luck?
Due to these variables, it is hard to provide an accurate estimate of potential earnings. It's possible that enormous successes could come your way, but you might also struggle to achieve any success at all.

There is a reviewer who claims to have won $1063 from 182 wagers, which stands out among the others. One source cited a 172% increase in the value of a certain investment. It was also reported that someone had multiplied €1,000 into €3,500. The time required to do this is not specified.
How Do Chain Reaction Sports Actually Work?
The Chain Reaction Sports program finds the wagers with the highest expected return. Once you sign up, we'll start sending you updates on possible wagers. You may choose this option if you would rather be notified on your mobile device.
You'll then need to make a decision on which bets to undertake. The group advises not to put money into every possible possibility. To aid with your selection, they provide filters.
It's also recommended that you place your wagers as soon as possible to the game's scheduled start time. This implies that your advantage is less likely to vanish before the action begins. The market's liquidity is another factor to think about. Liquid leagues are less likely to see significant swings. Consequently, you're less likely to lose your competitive advantage.
Bets should be equal to or less than 30% of the Kelly criterion, as suggested. You'll be prepared to wager after you've considered everything here.
The key to success in this situation is patience. Not all value wagers end up successful. Although you have to have faith that the end result will be a healthy profit.
Why Is It So Special, Exactly?
It's a well-designed platform with many useful tools. The layout of the UI is streamlined and intuitive. Your total earnings and wager count are shown in a dashboard-like format. If you need to go somewhere else, you may do so by clicking on the appropriate link below.
The "My Trade" area is likely to be one of your most frequented spots. Here, you may analyze your progress deal by trade. You may go back and assess how you handled the situation.
The Tradefeed also has a very useful additional function. The best betting values are shown here. Which one(s) do you plan on purchasing? If you wish to view other kinds of bets, you may modify the default filters.

Thus far in 2018, this program has received various updates that improve its functionality. Included real-time score updates are one such improvement. It'll be less of a hassle to keep tabs on the games and monitor your wagers. You can watch the action develop and, perhaps, experience the excitement of winning your bets.
Do They Offer A Free Demo?
Maybe you've heard good things about Chain Reaction Sports, but you're on the fence about whether or not to invest in it. You may want to take advantage of the trial period at no cost.
You may try out the platform risk-free for a whole week! After this week, you must cancel the service if you do not want to continue. In such a case, it will begin billing you immediately.
Do you think a week is enough time to decide? If you put in an honest effort, yes. The sleek, uncluttered design facilitates a speedy start.
I thought the service was excellent, and I urge anybody thinking about purchasing this package to at least try out the demo version first.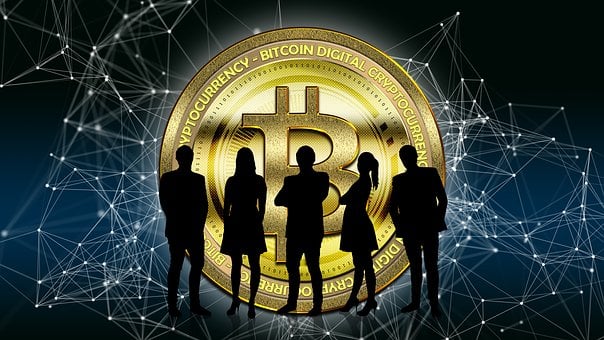 What Benefits Do You Get For The Expensive Monthly Fee?
No one would argue that this is not a pricey service. If you're not winning a lot of money, the ongoing costs aren't going to be worthwhile. Not if you want to be able to justify the cost.
Obviously, this is the plan. If you want to make more money than you spend, you have to pay. The likelihood of this happening, however, cannot be established. It's possible that, with the service charge included, you'll end up losing quite a bit of money if you have a terrible month.
Before deciding to join up, each individual should think about their unique situation. What do you think about having to pay that every month for the service? If you'd like not to spend as much, there are other options.
Summing Up
Chain Reaction Sports has produced a high-quality, well-assembled product. It seems promising, promising nice gains. Some players really like value bets, while others would do everything to avoid them.

Those who are unfamiliar with this kind of wagering may find the information provided here to be very helpful. However, many individuals will likely be turned off by the exorbitant price and the danger involved.
If you join, make a promise to wager $1,000 before passing judgment on the outcomes. This should be enough time for winnings and losses to cancel each other out, revealing the true worth of the wagers.