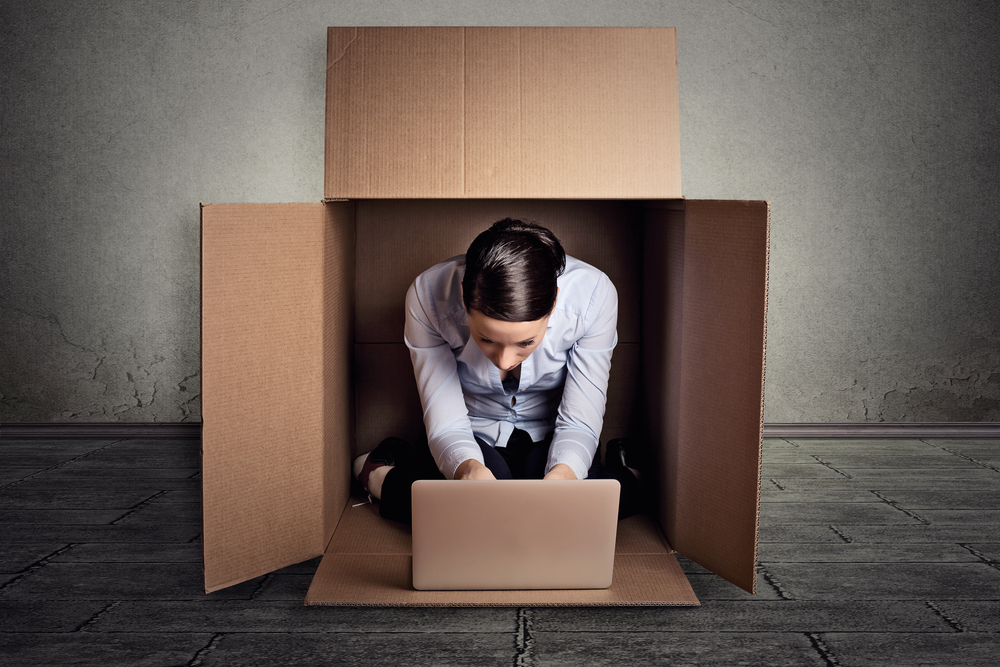 Not everyone enjoys working in an environment filled with people. Some feel instantly tired at the thought of having to interact with officemates they may or may not like. Some dislike having to network with people outside the company. Others simply can't stand jobs where they need to do occasional presentations in front of a group.
There's nothing wrong with being introverted, of course, but it does pose a slight problem for many introverts when it comes to looking for jobs. While a large number of introverts can actually be extroverted when the need arises, the majority still prefer to work in solitude as much as possible. It's not always the easiest to find a job that can fulfill that since most traditional jobs require some kind of face-to-face human interaction on a regular basis. For some introverts, even something as minor as having to talk to clients or customers could be draining, especially if it happens regularly.
Best jobs for introverts
In this article, we've included a list of the 15 best jobs for introverts. These jobs all require focus and dedication, perfect for all those out there who prefer working alone or working on things on their own time.
1. Writer
Did you know that many famous writers identify themselves as introverts? Two of the most popular modern writers of this age who have publicly described themselves as introverted are John Green, who wrote the romantic drama The Fault In Our Stars, and JK Rowling, who wrote the best-selling fantasy series Harry Potter.
In all honesty, it comes as no surprise that many writers tend to be introverts. Not everyone can have fun sitting alone with only their thoughts for hours on end, but this is exactly what writers do when they're coming up with their pieces. It doesn't matter what they're writing, be it a book, a web blog, a magazine article, or a script–they all share the love of putting their thoughts and ideas to page. Peace and quiet are some of the things that a lot of introverts crave in their daily lives, and who else needs those better than a writer who's finishing his latest work?
2. Artist
Similar to writers, a majority of artists are also people who revel in their solo tranquility. Like other creative pursuits, doing art is something that requires a lot of focus, concentration, and of course, peace. It's no wonder that more than half of all artists work as self-employed.
If you're an introvert with a creative streak, it's certainly possible to turn your passion into something that makes you money. There are two main kinds of art when we're talking about work: fine art and craft art. Fine art is what most people recognize as 'art'. Fine artists typically create art simply for the sake of art. They uphold creativity and aesthetics more than anything else. They also tend to work for themselves, opting to achieve their masterpieces on their own time.
On the other hand, craft art is what we call functional art pieces like glasses, textiles, pottery, and the like. Although craft art can be just as aesthetically pleasing as any fine art piece, ultimately, the main goal is still for the craft piece to be utilized in some way. But since it's common for craft art to be custom-made for individuals, craft artists also tend to have more human interactions than fine artists. Still not as much as people who are employed in an office, though.
3. Graphic Design
If you consider yourself to be a more 'modern' artist wielding a computer and a tablet rather than a palette and a canvas, then perhaps becoming graphic designer could be one of your options.
As a graphic designer, you'll typically have plenty of time on your own, even if you're juggling multiple projects. If you choose to go the freelance route, you can pick your own schedule and even your own clients. Another plus is that there's no need to have a degree in art if you want to do graphic design. All you need is a portfolio and you're usually good to go as long as you know how to work the most common design software.
Of course, if you choose to be employed in a studio or another company, you might have to interact with other people on the team. Still, most of the time you'll be spending alone, making graphic design one of the best jobs for introverts.
4. Video Editor
Although filmmaking typically means working together in a group, there is one role in the job that hardly requires any regular interaction: video editing. When it comes to a traditional film set, video editors usually only have to talk with the director, other editors, or editing assistants, if any. Outside of that, the work can be done in complete solitude.
Of course, if you're not too fond of films, you can also just work remotely on your own. Many people turn to video editors when they're in need of edited videos to show at events, like video montages for weddings and anniversaries. Some YouTube content creators also hire video editors to do the job more smoothly and more efficiently. Many simply share the files on the cloud, meaning you won't ever have to talk with your clients face-to-face if you prefer that.
Regardless of what kind of videos are being edited, video editing is something that is usually done in concentration, making it one of the best jobs for introverts.
5. Photographer
Photography is one of the things that introverts just seem to naturally excel in. Of course, there are some kinds of photography, such as wedding photography or portrait photography, that are perhaps more suitable for extroverts, but in general, there's something about staying behind the lens instead of in front that's relaxing to many introverts.
Some examples of niches that don't require much human contact include product photography, architectural photography, and, obviously, landscape photography. With these niches, there's no need to socialize with anyone for the entire duration of the process. Plus, if you prefer going the traditional route, aka selling print copies, you're probably going to spend a lot of time by yourself developing photos in the dark room. Isn't that swell?
6. Online Seller
One of the biggest problems that introverts face when they want to start their own business is having to put themselves out there for the world to see. Many introverts would rather not bring this attention to themselves so they struggle with opening their own shops, especially if they have to man it themselves. That is, until online selling came around.
With online selling, there's no need to socialize with other people, at least not face to face. You'll have to respond to queries and, if you have a social media page, answer comments, but other than that, you're usually left to your own devices. Most of the job has to do with organizing your inventory and making sure things are running smoothly in the background–something that introverts rarely have a problem with.
The only caveat is that you might have to go out often for the deliveries, especially if you don't have any assistants. But if you're an introvert, a stay-at-home mom, or perhaps even both, then becoming an online seller can be a very suitable job for you.
7. Social Media Manager
Social media managers may have the word "social" in their job title, but there's rarely anything social about this job. Many social media managers these days work from home, enjoying the freedom and comforts provided by their own abode while maintaining a company's social media presence online. Some freelancers even handle social media accounts for multiple companies, typically across different niches, making sure that each one is doing well in its specific niche.
In order to become a social media manager, you simply need to know how to navigate through various social media channels, which includes popular platforms like Facebook, Instagram, and Twitter. The job includes responding to comments and messages, posting scheduled content, and sometimes, even coming up with your own content. It's also helpful if you know how to create content that will become viral, in the hopes of attracting more viewers to your page. Knowing how to utilize popular hashtags is also another plus.
8. Translator
If you know more than one language and would prefer to work alone, you can apply to become a translator. While translators may occasionally have to interact with editors or other translators, the bulk of the job is still done alone. If you'd rather not have any workmates at all, you can also apply to become a freelance translator. As a freelance translator, you can work on your own time, free from all distractions.
In order to become a translator, you need to have a full command of both languages you're going to use. Depending on the niche, translation can actually be quite a difficult job, since there are some nuances in words or phrases that can be hard to translate from one language to another. Some niches are also simply harder than others, such as legal and medical fields.
9. Transcriptionist
Exceptional grammar and punctuation skills? Check. Good hearing? Check. An introverted personality? Check! If you've got all these and you're looking for a reliable job that you can do from home away from all the hustle and bustle of people, then we've got the perfect job for you: transcription.
The work of a transcriptionist consists of listening to video and audio files and typing everything down. There are two main skills that are important if you want to make it in this industry. First, you need to have a good grasp of the language that you're going to transcribe. In the case of English, for example, you need to know the difference between their and there, to and too, and your and you're, in addition to the thousand other homophones out there. Second, you should have above average writing speed, ideally around 70 WPM and 95% accuracy.
Another helpful skill is the ability to do good research. Transcriptionists, especially in more difficult fields, often have to search up terms and other information to make sure that their transcriptions are accurate. If this sounds like something you'd love to do all day, then there's no shortage of work available for you.
10. Editor
If you enjoy working on texts, articles, and documents without, you know, actually writing them, then you've got a good work cut out for you as an editor. The best thing about this job for an introvert is that editors rarely need to interact with other people. That is, outside of submitting and receiving documents, both of which can be done completely online these days.
As an editor, your job is to proofread all text and ensure that there are no typos or grammatical errors. Proper syntax, formatting, and punctuation are also necessary. Your job may extend to fact-checking as well, especially when working with informational or educational topics. These days, this can be all done online. However, there are times that editors have to reach out to other people to verify information, albeit very rarely.
If you choose to work for a publishing company, your job could also include organizing articles based on certain categories, topics, or topics. It's best if you can work in a field that you genuinely like. You have to know which ones your audience will love and enjoy, as it isn't worth much for a company to publish a work that's not fitted for their target audience.
11. Mechanic
Do you enjoy tinkering with machines? Are you always wondering what's lying beneath the cover of your latest home appliance? If you've always preferred the company of machines to humans, then maybe becoming a mechanic is a good career choice for you.
In a nutshell, the job of a mechanic, also known as a machine repairer, is to fix machines. However, you don't just need to be able to fix a machine. You also need to know how to read technical manuals, diagnose technical problems, and solve any technical issues that may arise. All of this is typically in solitude, so it's perfect for introverts who don't want to spend a lot of time hanging around with other people.
There are many different kinds of mechanics–as many as the different types of machines as well. Some mechanics work in factories to fix broken machinery, others work in auto shops to fix broken cars. These days, though, some of the highest paid mechanics are those who work on computers, earning an average of $50,000 per year.
12. Archivist
Archiving may not be a widely known or coveted profession, but it's actually a very important job that's absolutely perfectly for introverts.
Archivists are tasked with appraising, organizing, managing, and preserving permanent records for archives. This includes virtually every form of record imaginable: books, documents, audio, video, files; you name it. Most archivists work for museums and libraries, but many also work in private companies. A bachelor's degree is required, though some institutions prefer their archivists to have a master's degree as well. This is because they're required to be knowledgeable enough about the things they're archiving to make sure that everything is in proper order.
Since the job mostly entails working with files and data, it's rare for archivists to need a lot of interaction while on the job. And with an average annual salary of $50,000, archiving is certainly one of the best jobs for introverts.
13. Lawyer/Paralegal
Did you know that roughly 6 out of every 10 lawyers are identified as introverts? That might be surprising to many of us, who typically view lawyers as outgoing people who spend most of their time talking to clients, attending court hearings, and closing deals with various people. At least, that's what crime dramas have us believe.
The truth is, though, most lawyers actually spend a lot of time on their own–and many of them enjoy every second of it. The job entails a lot of thinking, writing, and reading; activities that are usually better done in peace and quiet. Also, contrary to popular belief, not all lawyers go to court. Many lawyers, especially those who work for companies, rarely have to attend hearings.
Nevertheless, if you're the kind of person who loves the law but would really prefer to have no interaction with clients whatsoever, perhaps being a paralegal would be more to your liking. A paralegal's job consists mainly of doing research and writing legal drafts, things that your typical lawyer does on a daily basis as well. Minus, of course, the part where they meet clients.
14. Accountant
It's pretty uncommon to think of accountants as introverts, but for many accountants, it actually makes a lot of sense, since a typical day usually consists of working alone for long periods of time.
Some accountants, called public accountants, prefer to establish their practice at home or at an office space devoid of other people. The biggest downside to being a public accountant is that you'll have to handle different clients. Meanwhile, private accountants get to enjoy working with just one client, but they might have to interact with other employees in the company. It's best to avoid working for large corporations who encourage their employees to interact with clients or even negotiate with other businesses, since negotiations can be quite draining for many introverts.
If you want to make accounting your career, you'll need to have a degree in accounting, preferably a master's though bachelor's is also accepted. You should also be knowledgeable in preparing and examining financial statements, preparing necessary tax documents, and overseeing finances for your clients.
15. Information Technology
Last but not the least, we're including an entire niche of jobs that often require little to no interaction on a regular basis: Information Technology. Since most of the work revolves around computers, there's rarely any need to talk face-to-face with other humans for long periods of time. People who work in this field need to know how to work with focus and concentration, two things that introverts are naturally good at.
Some of the jobs in this field include computer programming, web development, and software development. All of these require you to know at least a couple of programming languages, like C++, Python, HTML, CSS, and Java, among many others. While most companies prefer those who have graduated with at least a bachelor's degree, some companies actually accept self-taught programmers, granted that they have an extensive portfolio to show off their skills.
If you're interested in computers and you don't mind spending your entire day fixing bugs and writing code, then you might have a good chance with this niche. With an average salary of around $100,000, we can safely say that it's worth a look.
And there you have it, the 15 best jobs for introverts. Regardless of which position you choose, or whether you go employed or self-employed, the important thing is that you're doing what you love in an environment that doesn't drain you of life. Forcing yourself to be an extrovert when you're actually an introvert is not only mentally tiring, it's also quite taxing on your emotional health. Remember, no amount of money can buy inner peace.