If you want to benefit from cryptocurrencies, you should invest your money very wisely and do a proper investigation before beginning your investing journey. The likelihood of a severe slump wiping out any gains grows when keeping onto cryptocurrencies for a lengthy period of time, as savvy investors are aware.
Therefore, it's always wise to have a clear plan for what to do following a significant cryptocurrency gain. The secret to profitable crypto trading is knowing when to join and exit markets in order to maximise earnings and minimise losses. Given the ambiguity in the market, a trader's choices can have a big impact on how much money they make or lose.
How do you reinvest cryptocurrency profits?
So when should you exchange your bitcoin for cash? It might be challenging to know when to accept profits since doing so regularly calls for precise planning and restraint. Being in this circumstance implies that you have achieved financial success. But it might also be difficult, especially if you don't have a strategy for how you want to use your income. Gaining a profit is difficult. You are essentially debating whether this profit is sufficient or whether you want more. Of course, more is always better in most situations. 
But in trading, being prudent and reducing losses necessitate knowing when to quit. With the use of a cryptocurrency trading bot like the bitcoin buyer, stop-loss limits may be set. Losses can be cut down thanks to this.
Read up on the best strategies to take profits to choose when to do so.
1. Spend a portion of your money before reinvesting the rest.
One option is to use some of your cryptocurrency gains before reinvesting the rest. By doing this, you may ensure that you can finally pay out and get 100% of your earnings. You are effectively protecting yourself from further losses by making sure that your seed money is not lost. Some investors wait until their gains match their initial investment in order to prevent future losses and give a method of continuing to invest. A portion of your earnings may also be withheld before being reinvested, allowing you to reinvest during the next bull market.
2. Do Mining
Investing the profits from your bitcoin trading in mining is another profitable reinvestment strategy. If you are tech smart and know what it takes to mine Bitcoin properly, this is a great choice for you.
You might broaden the range of your cryptocurrency-based income streams by mining and trading. You may utilise your mining income as funds to start actively trading. Trading gains can also be used to update mining machinery and cover associated expenses.
This strategy permits you to keep producing money even when the market is sluggish by offsetting losses from one of the other revenue streams. To carry out this strategy, you will need to be familiar with both bitcoin mining and trading.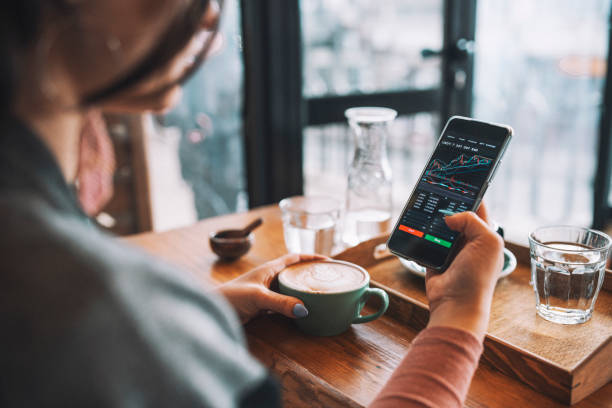 3. Get New Coins
One strategy employed by seasoned traders to make enormous returns is choosing coins and initial coin offerings (ICOs) with very high-risk levels and proportionally large payouts. Some traders use this method to hold significant portions of their investment portfolios in popular digital currencies like Bitcoin (BTC), Ether (ETH), and Litecoin (LTC). Once they've completed the investment and realised a significant profit, they repurchase it at a bargain.
4. Make an NFT investment or mint your own!
Although NFT investing may not be for everyone, it may be a fun method to make cryptocurrency. It might become addicting to purchase and accumulate NFTs. After making your initial purchase, you probably likely start shopping for further items to buy.
Almost anybody can mint their own NFTs because most NFT platforms make the process simple. 
5. Buy And HODL
When "hold" was spelt incorrectly on a cryptocurrency forum, several people mistook it for "hold on for dear life," which led to the creation of the phrase "HODL." In crypto, it now denotes both of those concepts. Depending on your portfolio and goals, both taking gains and retaining cryptocurrency are reasonable alternatives.
However, HODL is wonderful if you have a sizable portfolio that won't need to be sold any time soon. Instead, you may stake your holdings to increase the amount of money you have, especially if the cryptocurrency you've picked is reliable and profitable, like Ether, for instance.
Conclusion
Doing research before investing in something is the most crucial step. Regarding cryptocurrencies, which are typically associated with a certain technological innovation being developed or launched, this is very important. Looking at a cryptocurrency's level of popularity may also be helpful for new investors.